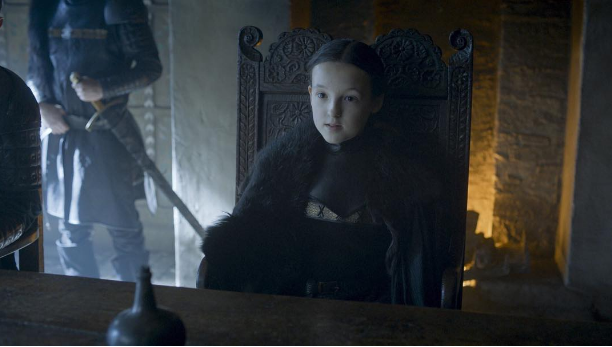 Welcome back to tvDownload's social media column — written for the people and by the people, like some kind of millennials' Pravda. It's where you can come to find out what the internet is saying about your favorite shows, and to see what new stuff might be worth checking out. You do want to fit in with the rest of us, don't you, comrade?
The miniseries remake of Roots aired this week over four straight nights, and the general consensus is that it was an inspiring and successful reboot.
Here's a rather jarring way to make a good point…
Anna Paquin did such a good job she's getting personal credit for stuff her character did!
A lot of things happened this week on Game of Thrones. But most excitingly for the Internet (and for those of us who share her name), the episode saw the introduction of 10-year-old badass Lyanna Mormont.
New profile pic, anyone/everyone?
Here's the Sofia Coppola version.
Okay, so Lyanna didn't steal all the thunder this week. Another exciting thing did happen.
Have you placed your bets yet?
https://www.instagram.com/p/BGTZQ6BhB5s
And finally… Peaky Blinders is back! Peaky Blinders is back! People are excited about Season 3, even if a third of what the characters say is lost to the American ear.
https://www.instagram.com/p/BGNCfbdSKLX/
Okay, who's getting this tattoo?
https://www.instagram.com/p/BGNZ49KwB4p
It's our humble opinion that more guys should dress like Peaky Blinder boys.
https://www.instagram.com/p/BGNTFsehrvM
https://www.instagram.com/p/BGMZ-Qsns_b/
They make look cute, but they're not to be messed with.
https://www.instagram.com/p/BGNJXauJ37w
Haircuts work as well.
https://www.instagram.com/p/BGNTs6nopiu/
https://www.instagram.com/p/BGNMj5yKtn3