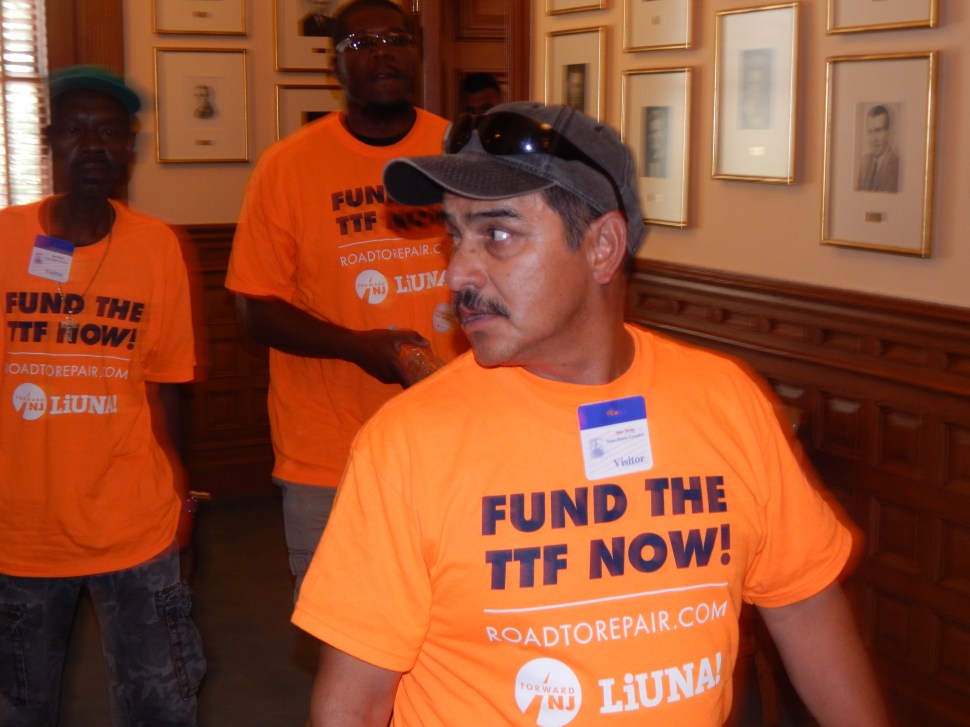 TRENTON – The collapse of an initial gas tax for estate tax swap to replenish the state Transportation Trust Fund (TTF) threw all caucuses into an uproar this evening.
PolitickerNJ earlier broke those proposed changes here.
A source with inside knowledge of the caucuses' reaction to the late changes said that GOP members are expressing irritation because they want the estate tax and retiree exception. Democrats want no tax cut, a winner for Governor Chris Christie, which they don't want.
Speaking on condition of anonymity, a second source described the reaction in the Assembly Democratic caucus as "organized chaos."