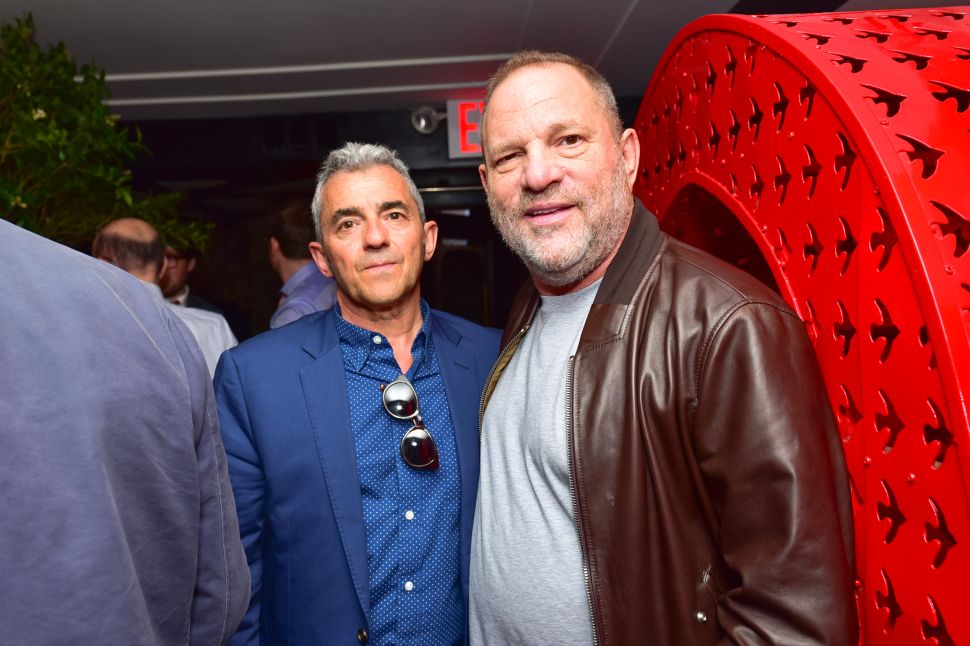 Film world heavyweight Daniel Battsek was sent off in style last night with a crew of his talented contemporaries. Mr. Battsek, formerly the president of Cohen Media Group and other coveted roles, is set to take over Channel 4's movie division, Film 4, in London next month.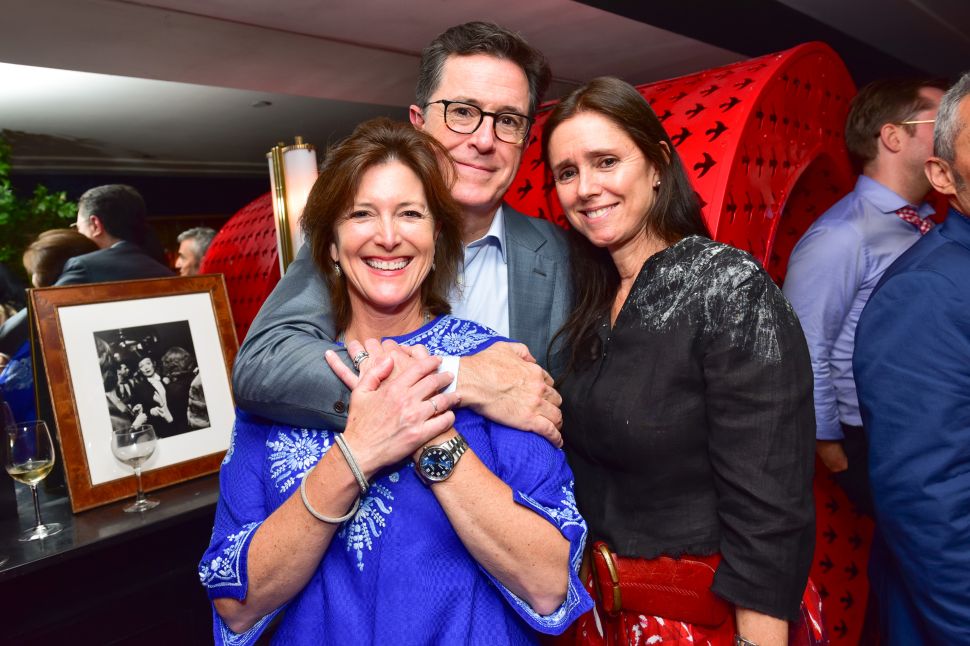 Thus, the masses came out to Omar's to toast his new gig. Mr. Omar Hernandez himself was there to party at his eponymous boîte, and co-hosted the evening alongside Celine Rattray of Maven Pics and Dee Poku, founder of WIE Network & The Other Festival.
The three hosts packed the subterranean hotspot with cinema luminaries ranging from Harvey Weinstein, who, as always, earned much of the room's attention. Directors like Julie Taymor and actress Zuleikha Robinson were among those paying their respects.
Director Fisher Stevens was overheard talking about his high anticipated, top-secret documentary that he is co-directing with Leonardo DiCaprio on climate change. The pair should expect to win more Oscar gold after Mr. Steven's film, The Cove, won the Academy Award for Best Documentary in 2009.
Other revelers included comedian and late night host Stephen Colbert with wife Evelyn McGee-Colbert. The two spent much of their evening stationed inside artist Laura Kimpton's massive LOVE sculpture that sits in the eatery fielding requests for selfies.