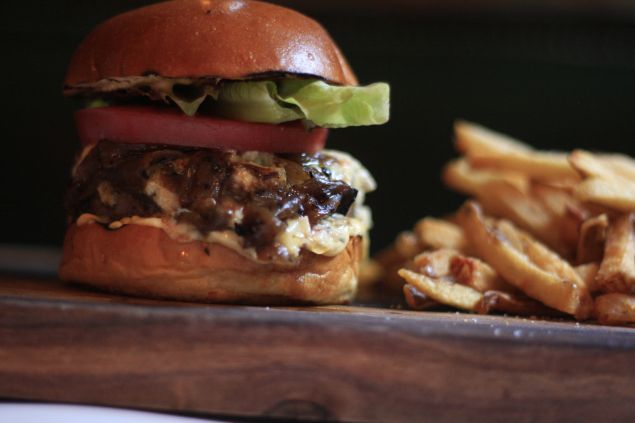 I don't care what anybody says, knowing a secret is cool. It was cool when you were 12 and it's cool when you are 30-something. As a kid, I was usually the last one told about anything, as I was always a bit of a blabbermouth (hence becoming a journalist for a living, AKA a professional secret teller). So I was thrilled when I got word that The Beatrice Inn just rolled out a secret off-menu hamburger called The Animal Burger. My favorite food combined with secrets? That's a better combination than peanut butter and jelly, in my honest opinion.
Executive Chef Angie Mar, who first launched the Animal Burger at a pop-up called Beatrice Burger at Madison Square Eats earlier this year, only makes 10 of them each night, which means not only are they a secret, but there's also an added element of competition included. Consider this the Flywheel of restaurant ordering. So right from the get-go, this definitely gives the whole dining experience a few extra points. I love J.G. Melon and all, but where will I get the adrenaline rush from? Definitely not from guessing how many of the guys at the bar went to UVA versus Dartmouth.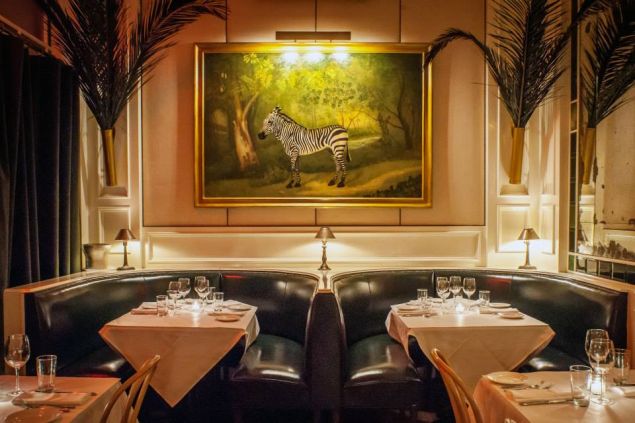 The Animal Burger, which is only served at the bar, is dauntingly large, but it is worth the challenge of strategizing how to get it in your mouth–without looking like an animal yourself–as it is absolutely delicious. Mar, who has that unique and wonderful combination of being extremely cool while also very warm,  describes it as an ode to the In-N-Out burger but a more "bougie version." But what's the secret sauce? It includes smoked canola oil, two egg yolks, ketchup and salt. Add some cambozola cheese and you've got perfection.
"I love that burger very much and I think it's kind of cool to have a separate burger only for the bar. We're not doing it for the dining room. So you sit at the bar and have this great burger and that's it," she said. The chef was firm on capping it at 10 for the night. Not even Ryan Gosling is getting one of these if he walks in late. The Beatrice Inn always has the Beatrice Inn 45-day dry aged burger and classic burger in addition to another off-menu Truffle Burger.
The Beatrice Inn is one of those swanky West Village bars that I aspire to become a regular at, as the vibe is laid back, the people are good looking but not intimidatingly so, the food is excellent and the drinks are works of art. Also, I've decided that eating at the bar is the cooler way to eat anything. You can watch the game or cute bartender, depending on where you are, and then do some serious side-eye flirting. Everybody wins.
Though my dining mate and I were both stuffed after sharing a single burger, we managed to scarf down many delicious French Fries as we basked in the glory of our meat comas. There's a lot of great burgers in New York. Heck, there's a lot of great burgers in just the West Village from Corner Bistro to Umami, but this one from Mar and her dedicated staff at The Beatrice Inn have has definitely carved out a strong place on the ultimate New York burger experience shelf.