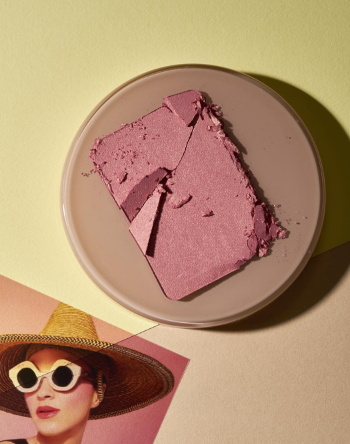 While new beauty products are launched every day, only a handful catch on enough to become iconic. For beauty junkies, these are the perennial staples in their collection. For newbies, these products can be the initial hit that gets them hooked. These products gain traction because they work. Find here, a glossary of the products every beauty junkie should try at least once.
MAKEUP
NARS, Blush in Orgasm, $39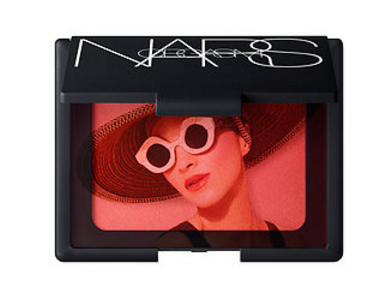 Perhaps you've heard of a little compact with a name to make you blush (pun intended). NARS Orgasm Blush launched in 1999 and has remained a must-have item ever since. It's the number one best seller in its category in the United States, thanks to its universally flattering peachy-pink hue which is subtly accented by golden flecks.
Benefit, Benetint, $30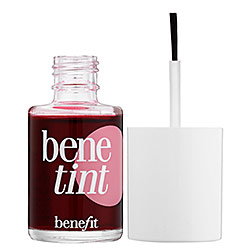 One of the great origin stories in all beauty—Benefit's classic Benetint was originally created for an exotic dancer, looking to enhance her nipples, and make them pop. Today, the universally flattering liquid blusher/lip tint is one of the easiest ways to get a sheer, natural-looking, and sexy flush…on your cheeks.
Urban Decay, NAKED, $54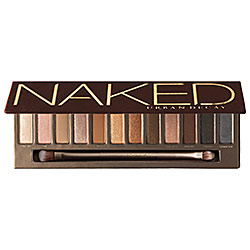 The original NAKED palette launched in the fall of 2010. Now, when a new edition of the category-defining eyeshadow palette launches, it comes with a truly shocking level of fanfare—waitlists, early sign-ups—true frenzy to say the least. Before the palettes, Wende Zomnir (founding partner of Urban Decay) often found herself packing the same four neutral eyeshadows on all of her travels. So to streamline the packing process, she decided to create a four-color eyeshadow palette. During a brainstorm she and three of her most trusted employees brought their four favorite neutral shadows to the table, only to find that when they laid out  all the colors on the table, they looked so great together that they could not eliminate any of them. And so, the 12-color Naked palette was born. A must-have for makeup artists, the palette, which is both beginner friendly, and a dream for makeup masters, and allows for countless looks for day, night and everything in between.
Kat Von D, Everlasting Liquid Lipstick, $20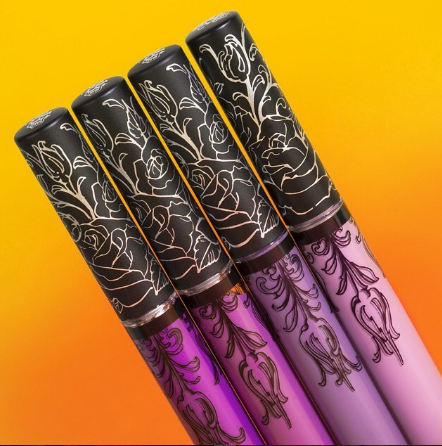 Before there were Kylie Lip Kits, there was Kat Von D. The tattoo artist turned makeup mogul's brand is constantly selling out of its top colors at Sephora, to which it is exclusive. Still far newer than some of the other products on this list, Kat Von D's collectible matte lipsticks are proof that history and legacy are not the only thing a beauty icon maketh.
Clé de Peau Beauté, Concealer, $70
This concealer is a must-have for many makeup artists thanks to its ability to conceal in a long-lasting, evenly blended way. No need for fear of that crackled makeup drawing more attention to a blemish thing, as Clé de Peau's concealer features hyaluronic acid and green tea extract to hydrate while it conceals. Among its many accolades, it has also InStyle's Best in Beauty Awards for 14 consecutive years.
BECCA, Shimmering Skin Perfector Pressed in Champagne Pop, $38
You know we live in a digital age when a product can reach cult-obsession status in less than a year. When BECCA cosmetics teamed up with YouTuber, Jaclyn Hill (3 million + followers and counting) to create a new shade of their already bestselling highlighter, the results were staggering, with 25,000 units selling out in 20 minutes on Sephora.com. The hashtag "#findingchampagnepop" generated more than 2.5 million Twitter timeline deliveries in its first two days of release. Now, there are three varieties—the powder that started it all, as well as cream and liquid formulations.
Hourglass, Ambient Lighting Palette, $62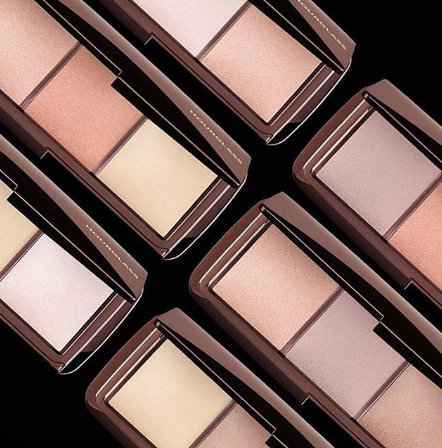 Now three years old, the ambient lighting collection is one of six powders developed to mimic a variety of lighting effects using Photoluminescent Technology which, according to Carisa Janes, Hourglass Founder and CEO, "captures, diffuses, and softens surrounding light to reinvigorate dull skin." When Hourglass launched a palette as a limited edition holiday item in 2013, it sold out in just three weeks. "After the palette sold out, Janes explains, "we were inundated with emails, social media posts and calls from women around the globe who were desperately trying to locate one, so we brought the Ambient Lighting Palette back as a permanent item."
Too Faced, Better Than Sex, $23
Better than sex Mascara was only born in Fall 2013, but has risen the ranks to gain the ultimate beauty crown: Sephora's #1 bestseller. As for how it got its name? When Co-founder Jerrod Blandino was testing the mascara and got his first look at the product in action, he exclaimed, "it's better than sex!" The combination of the collagen-injected formula and the hourglass shaped brush allows for dramatic, voluminous, jet-black lashes.
Make Up For Ever, Ultra HD Foundation, $43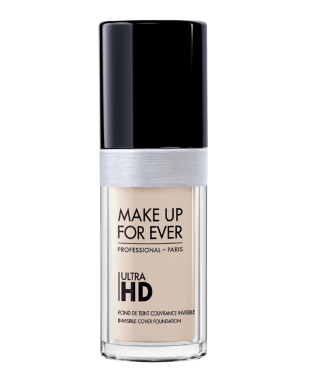 Another sign of the times comes in the shape of Make Up For Ever's evolving foundations. The original, HD Invisible Cover Foundation launched in 2009, with 26 shades, engineered to leave skin looking flawless which became a necessity as HD technology in TV and film expanded. Last summer, they kicked it up a notch with Ultra HD—now available in a vastly expanded 40 shades and engineered to meet the demands of 4K technology. For those who do not know, 4K technology refers to the next-level technology being developed as we speak. "The next generation of digital devices will display images with unbelievable detail, stunning clarity, and heightened color than existing HD technology," Make Up For Ever explains, but Ultra HD looks "completely invisible under the latest, ultra-magnified resolution," as "the foundation features uniquely-coated pigments that provide medium to buildable coverage with an even lighter weight, second-skin effect"— and thus, a foundation for the age of selfies is born.
Kevyn Aucoin, The Sensual Skin Enhancer, $48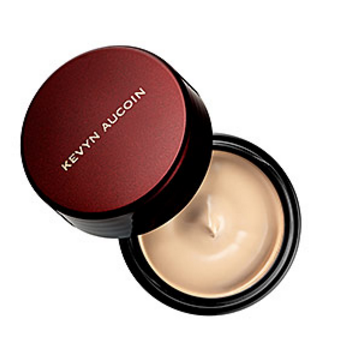 Inspired by the flawless skin of geishas on a trip to Japan, legendary makeup artist Kevyn Aucoin sought to create a product that would bestow, on anyone who wore it, the same level of flawless luminosity. And so, with the help of Japanese chemists, the sensual skin enhancer was born. As you can see, it's not a typical foundation. This highly pigmented, almost paste is highly customizable, but best when used with a "less is more," mentality. A tiny bit blended to perfection brings about truly flawless skin.
Giorgio Armani Luminous Silk Foundation, $62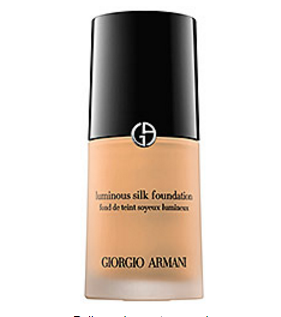 Kim Kardashian and Kylie Jenner swear by Giorgio Armani's Luminous Silk Foundation, a formula that is both highly-pigmented and extremely lightweight. Armani's Celebrity Face Designer, Tom Quinn attributes LSF's cult-favorite status to its versatility, and ability to "appear as natural and luminous on the red carpet as in real life."
SKINCARE
Rodin, Olio Lusso Luxury Face Oil, $170
This little yellow-filled bottle is almost as chic as its creator, fashion stylist Linda Rodin. She never set out to create a cult-beauty favorite—but then again, that's how some of the best products are born. Rodin distributed her oil blend to makeup artists, hair stylists, photographer and talent on set (and received rave reviews in return), and by 2008 the face oil was launched.
SK-II, Facial Treatment Essence, $99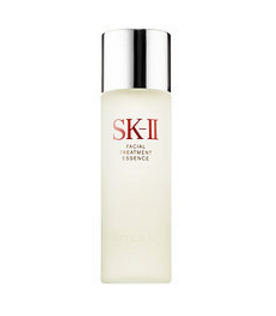 SK-II Facial Treatment Essence was the first product offered when the brand launched, in Japan, more than 35 years ago. In the US, the Facial Treatment Essence launched in 2004. The sleek glass bottle is commonly referred to as  'miracle water' by its international fans, and the formulation has remained unchanged since it launched. Made of over 90% Pitera, SK-II's hero ingredient, is a fermented blend of vitamins, amino acids, minerals, and organic acids, which, in combination, encourage the skin's natural rejuvenation process.
Estée Lauder, Advanced Night Repair, $92
Estée Lauder is one of the biggest names in beauty for a reason. This brown bottle practically defines iconic beauty. Why? Introduced in 1982, this product is known for pioneering major trends in beauty—ones so prevalent it's almost impossible to imagine a time they weren't the norm. First of all, ANR as it's called by industry insiders, is said to be the first serum. Not only that but it is also known for being the first product to introduce the concept of overnight skincare to the industry, as well as the first skincare product to utilize the now ubiquitous hero ingredient, hyaluronic acid. The statistics on this thing are truly impressive: Nine bottles sold a minute and 25 patents and patents-pending—valid through 2021.
Sisley Paris, 'Sisleÿa' L'Integral Anti-Age, $525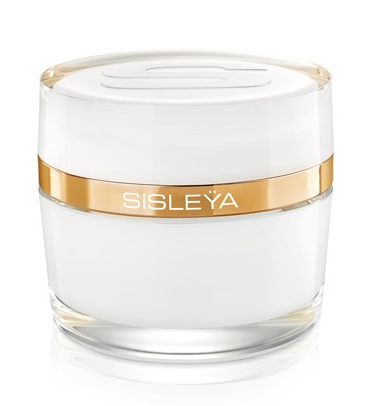 Sisley remains today the family-run business it was when founded in 1976 by Hubert d'Ornano, whose wife, son, and daughter now run the company. Keeping it in the family means the company can eschew the typically strict five-year R&D schedule for a new product launch, and as the brand's U.S. President, Jim Maki notes, "Sisley will not introduce a product unless it is absolutely perfect If it's not the best version that it can be, it doesn't go to customers." No product epitomizes this more than the Anti-Age. The 10-year development process for the product became so arduous that the family joked it might never launch. Each time it seemed the final version was complete, a new ingredient or technology was discovered that sent it back to the lab. While the price tag is hefty, users note a rejuvenated appearance within four weeks of consistent use.
Eve Lom, Cleanser, $50-135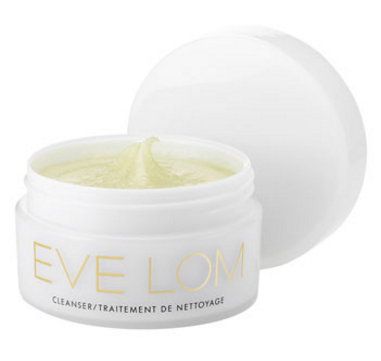 Balm cleansers, as you might know, are a thing now. But 30 years ago, Eve Lom, of the minimalist white tubes and jars with elegant gold font, made the first. Made with a secret, eight-step process, the company attest that the cleanser, while frequently imitated, is never duplicated. The cleanser contains clove (stimulating), chamomile (anti-inflammatory), hops (healing), and eucalyptus (decongesting) —a unique blend of essential oils beneficial for all skin types. Hot cloth cleansing methods are also common nowadays—but Amandine Isnard, Head of Product Development for EVE LOM is confident enough in the product to not give the competition much thought. Isnard explains: even developing the muslin cloth was a belabored process—just the right balance of exfoliation, and gentle enough for everyday use.
Skinceuticals CE Ferulic, $163
You'd be hard pressed to find a beauty editor who doesn't swear by this clinical brown bottle. Now in its 11th year of cult-favorite-dom, CE Ferulic is truly a staple for the serious skincare junkie. Introduced in 2005 this product is the be-all end-all of antioxidant skincare, thanks to its signature combination of 15 percent pure L-ascorbic acid, 1 percent alpha tocopherol, and 0.5 percent ferulic acid. This formulation provides 8 times the skin's natural protection against photo-aging—it neutralizes free radicals and helps build collagen.
HAIR, FRAGRANCE, AND OTHER BEAUTY NECESSITIES
Diptyque, Scented Candle in Baies, $62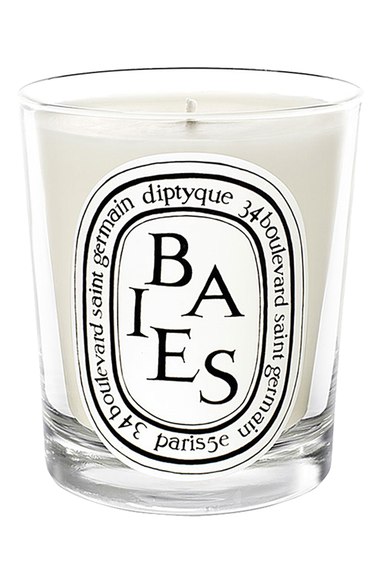 Some might say there is nothing more chic than Instagrams filled with Diptyque candles past, repurposed as makeup brush holders etc; i.e. Diptyque—the candle of all candles is the gift that keeps on giving. The most popular, Baies, launched in 1983.
Fresh, Sugar Lip Treatment, $24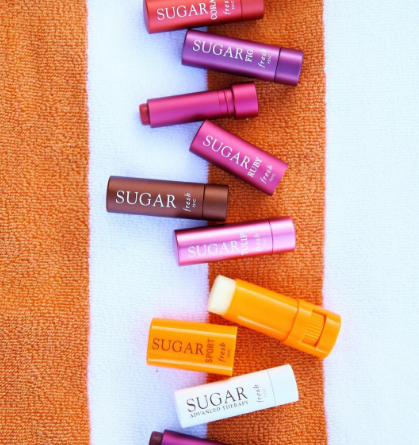 Perhaps there was a time when spending more than $3.00 on a lip balm was inconceivable. And that makes sense. But Fresh's sugar lip treatment formulation is so addicting, so much better than anything else on the market, once customers try it, there's simply no going back. The original is now 12-years-old—launched in 2004. Making this product even more irresistible—the 13-going-on-14 (come July, look out for a new shade), tinted variations. Try to choose just one.
St. Tropez, Self-Tan Classic Bronzing Mousse, $42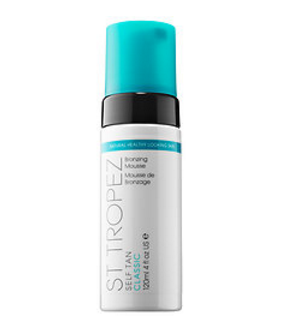 St. Tropez is easily, the go-to brand for all things at-home tanning. The brand is constantly introducing innovative ways to self-tan (sans the sun damage)—i.e. the 2015 launch of in-shower tan lotion…but it's the bronzing mousse that sells a bottle per minute around the world, has won over 100 beauty awards since launching in 1998, and is the brand's ultimate bestseller. The formula has evolved with time to be longer-lasting, free of that telltale self-tanning scent, quick drying, and hydrating.
Surratt, Relevée Lash Curler, $30
Another category-defining product, Surratt's lash curler will be the last you ever buy. It's ergonomic allowing it to require less pressure than other lash curlers, and each and every one is hand-calibrated. You're left with gracefully curled and lifted lashes (which in turn, makes your eyes look bigger and brighter).
Lano, Lano 101 Ointment Multipurpose Superbalm, $19
You've probably seen Lano's pretty pastel tubes on Instagram and will likely be seeing much more of them, IRL, in the months to come, as the Australian brand made its official U.S. debut in March of this year. The 101 has countless uses but is one of the best lip balms around and excellent to cocktail in with lighter creams and moisturizers for an extra dose of hydration.
Dior, Dior Addict Lip Glow, $33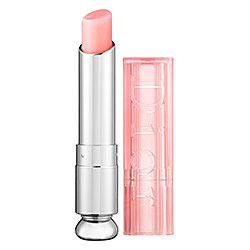 There is at least one attribute many of the products destined for cult-favorite status share—universality. Some shades just work on a variety of skintones. Lip Glow, however, takes universally flattering up a notch. Dior's Color Reviver Technology results in a custom shade of pink created in reaction to the wearer's lips, while simultaneously hydrating and plumping and protecting with mango butter and SPF 10.
Oribe, Dry Texturizing Spray, $44
Celebrity hairstylist Oribe's hair care collection is one of the chic mainstays of many a beauty-savvy girl's bathroom—and the Dry Texturizing Spray is its crown jewel. Sexy, beachy, voluminous: this spray can do it all, not to mention that it doubles as an effective dry shampoo with patented polymers which absorb oil at the roots. The icing on the cake when it comes to all Oribe products is the signature Cote D'Azur scent, a scent that became so coveted, Oribe eventually launched its own fragrance.
Philip B, Russian Amber Imperial Shampoo, $156
A $156 shampoo with a long list of celebrity fans, an ingredient list made up of pure botanicals and essential oils—and to exemplify its true cult-status, this shampoo even got its own more-than-$1000 Swarovski crystal encrusted edition for its 25th birthday this year.
Byredo, Bal D'Afrique, $150
Another win for minimalist packaging. Many of Byredo's fragrances become cult favorites. But Bal D'Afrique, with its blend of neroli, marigold, and cedarwood is one of the most ubiquitous!
Frederic Malle, Carnal Flower, $380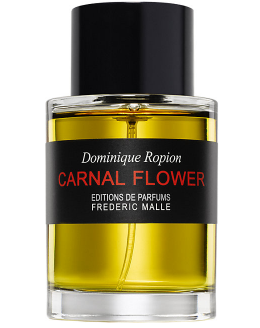 This tuberose-heavy famous scent launched in 2005 and has been a favorite ever since. In fact, this very sensual scent is so well-loved it now exists as a hair mist, and even an after sun balm.