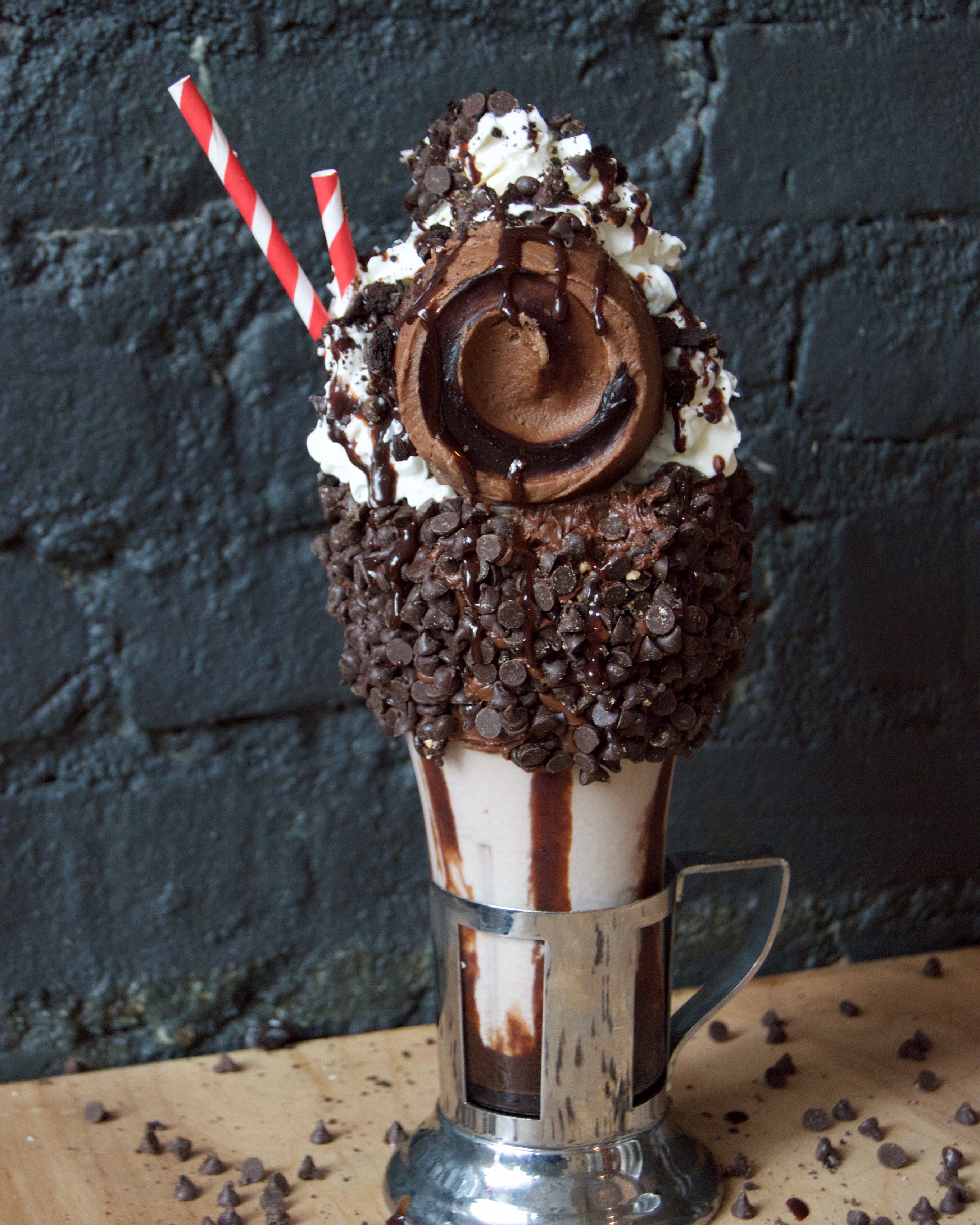 The latest must-have milkshake is an exclusive collaboration between Little Cupcake Bakeshop and Black Tap New York, and it's only around until this Monday. As anyone who's ever attempted to wait in line knows (or who happened to walk by one of the two locations), you should probably get in line immediately. Of course, if the thought of a two hour line is downright exhausting, you can always head to the cupcake shop and try the toppings.
https://www.instagram.com/p/BGH6ojVD2Wj/?taken-at=1016658805&hl=en
The shake is spotlighting Little Cupcake Bakeshop's Brooklyn Blackout cake, which is extremely decadent on its own. In fact, it's so rich you'd need about half a dozen folks to help you eat it–so if you are in search of a milkshake this weekend, make sure to take everyone you've ever met with you.
The shake has a chocolate frosted rim with chocolate chips–and if that's not sinful enough, it's topped with a little Brooklyn Blackout cupcake, whipped cream and chocolate syrup. Forget waiting in line for a club this summer–you'll obviously get more likes by waiting for the latest IG treat. Plus, in a city where the next food fixation can arrive at any moment, wouldn't you rather try the latest craze before it's over? After all, limited edition is so chic.