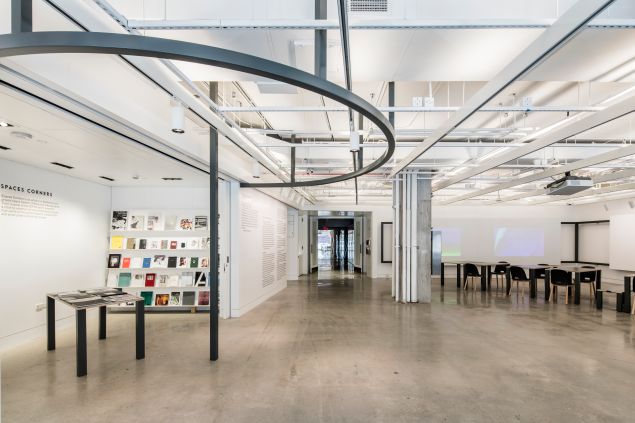 The New Museum isn't the "new" museum on the Lower East Side anymore. That distinction now belongs to the International Center for Photography, also known as ICP, which will open the doors of its new Bowery museum to the public tomorrow with a spectacular first show, titled "Public, Private, Secret," which consists of photo and video-based artworks that range from Warhol polaroids to Ann Hirsch's eerie sampled sound piece, titled YouTube Whispers, 2013.
Nestled in between restaurant supply stores and the Bowery Mission, the ICP's Skidmore, Owings & Merrill designed space—along with common room's innovative lobby design—really does feel like a new kind of museum. The building was designed to, in the words of ICP executive director Mark Lubell, "have a two-way conversation with the street,"  thanks to 90 gleaming feet of glass frontage. And this "conversation" extends into the museum itself, which has dedicated a full third of the museum's allocated space to a "town hall" style lobby that will be free and open to the public. This raw ground floor entryway is the size of a gallery itself, and contains a cafe and bookshop, as well as space for photo-oriented lectures, exhibitions and workshops.
Founded in 1974 by photojournalist Cornell Capa, the third and current iteration of the ICP stands in stark contrast to its original Upper East Side townhouse location, or the structured, midcentury style Midtown location they moved into and have inhabited since 1999. Considering the changes their medium has undergone over that span, stylistic shifts in how best to present photography over that time were perhaps inevitable. "Everyone is an image maker these days," Mr. Lubell said. "Our museum won't be so foreign to people who'll think '[photography] is something that I really know, it's something I just sent on my phone.' [Photography] is the democratic medium."
The exhibition space is not cavernous like the new Whitney Museum of American Art in the Meatpacking District, but for this show, which was curated by the ICP's first curator-in-residence Charlotte Cotton, the museum's interconnected rooms feel open and easy to navigate in any direction. Sort of like a well-designed website.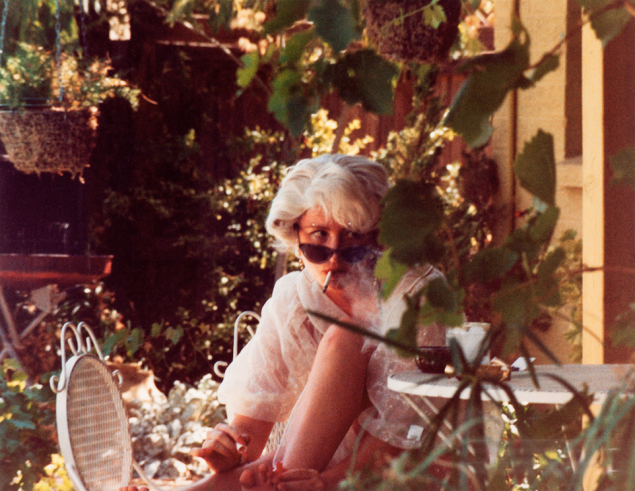 The show is a sensorial circus of moving and flickering images, graphics, sound and text, and it's completely absorbing. In one of the video rooms, multimedia artist Jon Rafman offers a bizarre amalgam of found internet imagery, including passed out college partiers that have been graffitied, a tied up mascot, and a self-destructing automatic dryer. Kate Cooper's high definition CGI woman, a female model in yoga pants and bra, in her piece Rigged I, 2014, is an entrancing advertisement for an ideal living being, one that illuminates, unexpectedly, that perfection promised in advertising is out of reach for a reason. Nearby, John Houck's fantastic Portrait Landscape, 2015, is a video that pans in and out of various locales and stars a young, preppy male lead, but the real star of the piece is the facial recognition software that keeps finding faces in brick walls, forests and elsewhere, in effect creating an uncanny and detached imitation of the human desire to connect.
These high-profile young artists get a generous spotlight here, but they are perfectly complimented by the works of older artists from the museum's collection, including Warhol's polaroids, Larry Clark's documentation of degradation in the seventies, Martha Rosler's iconic conceptual piece The Bowery in Two Inadequate Descriptive Systems, 1974-5 and Gillian Wearing's ahead-of-it's-time video work, Dancing in Peckham, among others.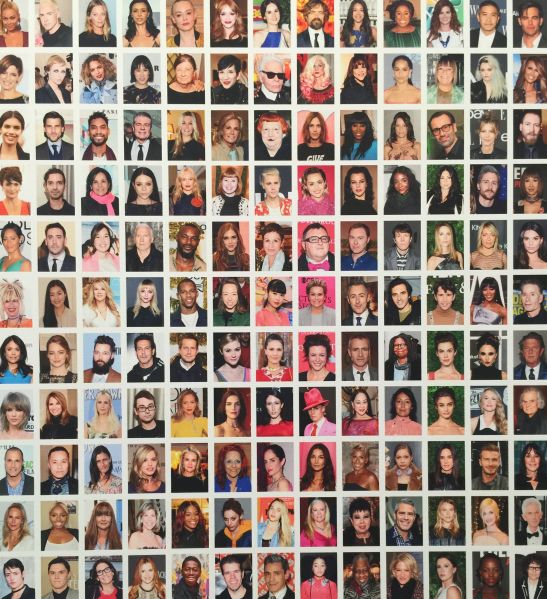 But the show also presents a series of real time, "curator led" internet artworks that collate data sourced by the museum in graphic video arrangements, such as a "Celebrity Leaderboard," which lists celebrity social media presences to show—in real time—who's being talked about the most on social media. It's a crafty addition that shows just how blurred artistic roles can get these days, when curators, designers and the public can all collaborate on an artwork.
"I'm not scared to fail," Lubell said, adding that risk was necessary to make the new ICP an important place. "How do you get people to engage and feel like [a museum] is partly theirs?"
It's a good question, and a forward-thinking approach is often the best answer.