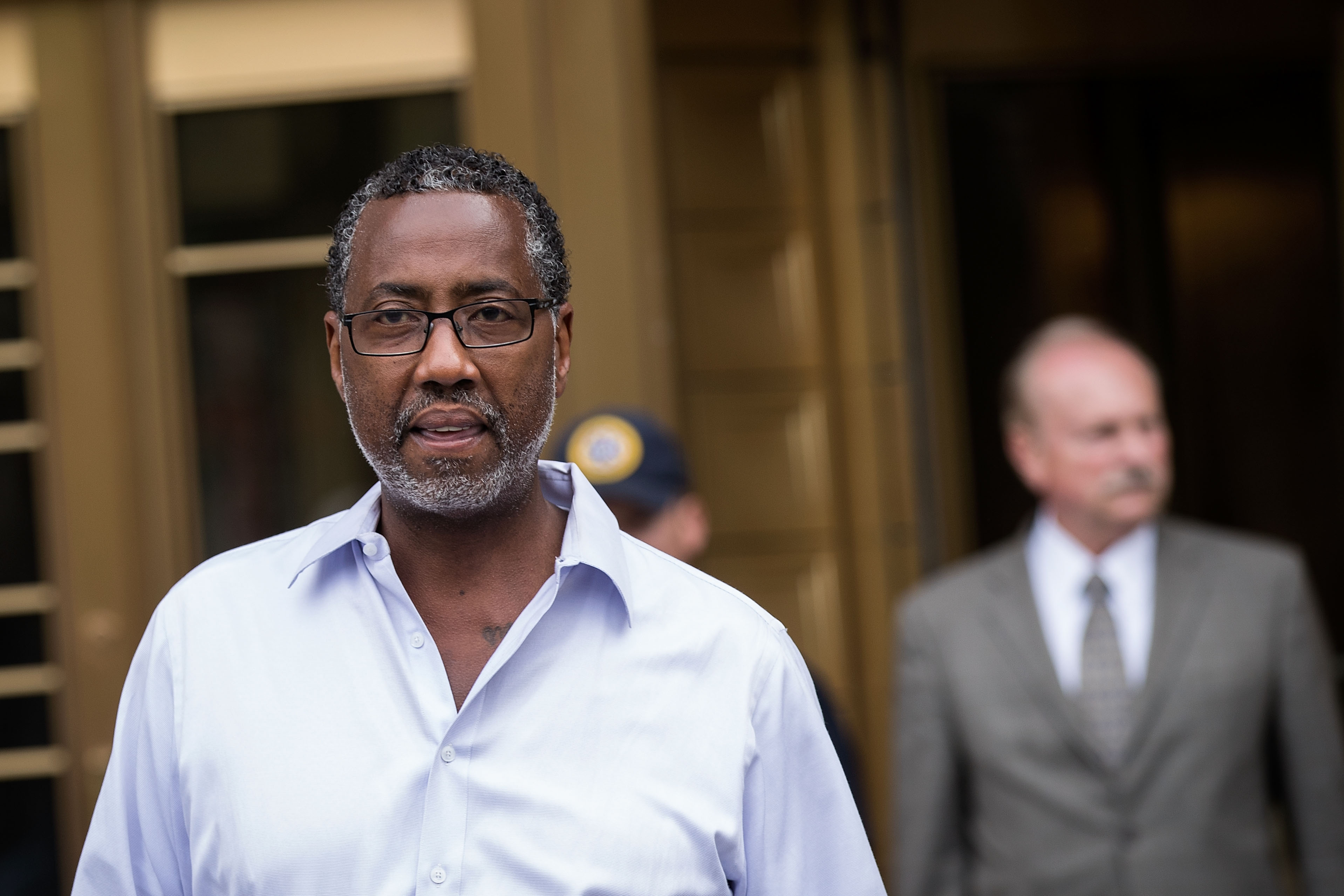 His union might not have grabbed as many headlines as the Patrolmen's Benevolent Association, or turned out as many voters to the polls as 1199 SEIU—but for more than two decades as the head of the Correction Officers' Benevolent Association, Norman Seabrook cultivated deep ties with politicians from both parties, solidifying the power of his union.
And now, those politicians are eager to distance themselves after Seabrook became the best-connected figure to fall in a sweeping corruption investigation led by U.S. Attorney Preet Bharara. Seabrook was arrested on fraud charges last week, accused of accepting a $60,000 bribe—reportedly delivered by Jona Rechnitz, a de Blasio donor at the center of a gift-for-favors scandal in the NYPD—in exchange for investing COBA money into a risky hedge fund.
"He had enormous relationships. He contributed money, he told his members how to vote, he turned out members to assist in campaigns," said Martin Horn, a former correction commissioner who led the department in the 2000s under Mayor Michael Bloomberg. "Quite frankly, I can't fault him for it. It's what a good union leader should be doing for his members."
Seabrook has pleaded not guilty to the charges. After being suspended from his correction officer job by the city, he's also been removed from his union post, replaced by Elias Husamudeen, who had been his second in command.
"Mr. Seabrook vehemently denies the charges," said his lawyer,  he's spent his life fighting for correction officers and he's not gonna stop fighting now."
In a city where unions are powerful political forces to begin with, Seabrook derived unusual clout from his position at the intersection of multiple lines of influence. On the one hand, he was a black man with an outsized personality representing an organization made up mostly of minorities. On another, he was the leader of a 9,000-strong public employees union with unusually high dues of $45 per paycheck—50 percent higher, to be exact, than the $30 rate of the Correction Captains Association, for example—giving him plenty of cash to lavish on pliant politicians.
At the same time, he and his members' livelihood depended on a voracious criminal justice system that swallows up thousands of mostly nonwhite young men each year. Among Seabrook's duties was defending COs accused of abusing inmates, and in 2013 he had his workers virtually shut down Rikers Island to prevent one alleged victim from getting to court to testify. In the 1990s and 2000s, he backed hardline law-and-order candidates like Gov. George Pataki and Mayors Rudolph Giuliani and Michael Bloomberg, and granted them access to African-American churches and other black audiences typically reserved for liberals.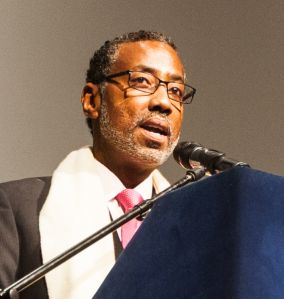 "Those elected officials wanted that minority support, and he did have a big following in the minority community," Dennis Quirk, President of the New York State Court Officers Association, told the Observer. "On safety issues, he was in sync with the rest of the law enforcement unions."
Another top union leader agreed.
"Especially somebody running for mayor, when you look at somebody like Norman, he's black, he's got a predominantly minority union, and 90 percent of them live in the city. You want his endorsement," the source told the Observer.
From Pataki, Seabrook secured a place for himself on the board of the Metropolitan Transportation Authority, and wrangled new benefits for his members from the otherwise fiscally conservative Republican governor. Most notably among those new perks was the extension of the Variable Supplement Fund payments—known colloquially as the "Christmas bonus"—to correction department retirees.
"That would never have happened if Norman wasn't the president," an insider said, noting the bonuses had previously only gone to former cops and firefighters. It was one of several areas where Seabrook pushed for parity between his members and those more high-profile uniformed city officers.
Under Seabrook's leadership, COBA endorsed and donated to candidates in a manner almost as mercurial as the man himself. The union has given thousands to the Democratic Assembly Campaign Committee and to GOP Assembly Minority Leader in the same year. In 2014, it contributed to both the Democratic and Republican State Senate Campaign Committees.
His first choice for mayor in the 2013 elections? Then-NYPD Commissioner Raymond Kelly, who flirted with a run as a Republican. His second choice? City Comptroller John Liu, arguably the most liberal candidate in the contest, who he stuck with well after it became clear he had no chance of winning. A union source noted that Liu's duties included conducting a yearly review of COBA's annuity fund—the same fund that landed Mr. Seabrook in trouble this week—but the politician attributed it to a "great friendship" dating back to his first run for City Council in 1997.
"I was very gratified, that as people were deserting me, he came and embraced my campaign," the former comptroller said in an interview, attributing Seabrook's political clout to his popularity within his union. "Over the years, Norman has struck some very good deals. Maybe not some deals I would have approved of as comptroller, for the people, but very good for his members."
Horn, the former commissioner, said he thought that with the Liu endorsement, Seabrook was looking to recreate his relationship with Bloomberg, whom he backed early—putting him in "a tremendous position" in the early years of Bloomberg's administration.
"He wanted re-enact that scenario," Horn said. "If you go back and you look at some of the campaign photos and footage, you see Norman standing there right next to Liu, practically whispering in his ear. He wanted to be the kingmaker again."
Mr. Seabrook's coziness with the one-time comptroller did not stop COBA from throwing $4,950 to former Councilman Sal Albanese, who placed last in the September primary—or from embracing the eventual victor, Mayor Bill de Blasio.
On his home turf in the Bronx, the COBA leader serves as vice president of the North Bronx Democratic club (though a source told the Observer the group expects him to resign or get voted out in the days to come). The club shares an address with the campaign office of State Senator Jeffrey Klein and Assemblyman Mark Gjonaj, both members of organization.
Klein is the leader of the five-member Independent Democratic Caucus in the State Senate, which has co-led the body with the Republicans since 2012. When some criticized the power-sharing arrangement in 2012 as unfairly depriving the more heavily-minority mainline Democratic Conference of a majority, Mr. Seabrook became one of its most prominent black defenders.
"As president of the COBA and knowing full well of the backroom politics that has continued to plague the citizens of this state and municipal workers, I am proud to support Senator Jeff Klein for his leadership in reaching out to members of both sides of the aisle," he told the press.
A flier the Observer obtained indicates Seabrook was one of the honorees at the North Bronx Democratic Club's holiday fundraiser last year, which Klein and Gjonaj hosted. The guest of honor at the dinner: Assembly Speaker Carl Heastie.
Klein professed to be appalled at the charges against the union leader but seemed to defend their longstanding relationship.
"The allegations against Norman Seabrook are shocking and unfortunate. Everything I've known about Norman Seabrook indicated a person who defends and supports the hardworking members of the Correction Officers' Benevolent Association," the lawmaker said in a statement.
And Seabrook and COBA were perhaps the earliest and most aggressive backers of the tough talking Councilman Peter Vallone for Queens Borough President. But just two months after appearing at Mr. Vallone's campaign kickoff—and sandwiched between two donations to his operation totaling $6,600—the union gave almost $4,000 to his primary rival, former Councilwoman Melinda Katz.
COBA's approach to political spending and to politics might seem fickle, even profligate, but it has made Mr. Seabrook and his union largely immune to political criticism.
"I don't think Norman is ideological. I think he's more of a pragmatic power guy. So I don't think he's looking for an ideologue on either side," a fellow union head said. "He's looking for someone who would be good for the members of COBA. And for Norman."
Horn recalled a failed proposal to merge the the departments of correction and probation, which couldn't move forward without COBA's support. He said Seabrook's question about the plan was: "What's in it for me?"
"He was very transactional: 'Sure, you wanna do this? What's in it for me? Why should I do this? What do you have to trade?'" Horn recalled. "I had nothing to trade, most of the time."
That self-interest sometimes made for strange bedfellows.
"A lot of people, especially in the progressive community, are very upset about the notion of private prisons. Well, New York has a law that prohibits private prisons. Well where did that law come from? Norman Seabrook," Horn said. "So was that good or bad? He's a complicated guy."
The flamboyant corrections leader had a lock on his union members, but he is less well-liked by his counterparts in other unions. In an era when union heads usually look to downplay their personal worth, Seabrook flaunted flashy suits and shoes and smoked high-end cigars like some Hollywood parody of a labor boss.
"If you look at the other unions, police and fire, they avoid that kind of appearance. None of us want that," said Quirk. "He has a chauffeur that drives him all over the city.  I'd be embarrassed to turn up someplace with somebody driving me."
Quirk recalled yearly union summits in Puerto Rico, where Seabrook refused to stay in the same hotel with his fellow leaders—favoring instead a more luxurious resort with a casino, where Seabrook spent much of his time instead of going to meetings with his colleagues. Quirk and two other union leaders recalled efforts to rally the municipal unions around former city Comptroller Bill Thompson in the 2013 race.
All three recalled Seabrook initially indicated he would stand with his colleagues, only to back out abruptly and seek his own arrangements.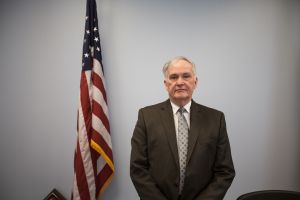 "There would be coalitions, and he would want to be in charge of it. And if he couldn't be in charge of it, he would go and make his own deal," said one leader, on a condition of anonymity.
They also noting Seabrook had a grating habit of namedropping politicians he had sway with—even President Barack Obama, who the COBA head endorsed early on in 2008.
In recent months, Seabrook wielded power of a different kind, as the gatekeeper for getting correction officers to buy-in to reform proposals floated by de Blasio and his correction commissioner, Joseph Ponte. While Seabrook at first avoiding criticizing Ponte and de Blasio, over the last two years their relationship has grown, as de Blasio recently put it, "fraught." Seabrook stood on the steps of City Hall and slammed the mayor and the commissioner—he called for Ponte's firing—after a correction officer was slashed on the job. In an interesting look at his power, the New York Times once named him as a "roadblock to reform" on Rikers—only to ask last week whether reform would be even harder to pull off with Seabrook out of power at the union, despite Seabrook's penchant for calling reform measures "hug a thug" policies.
"It's an interesting question of what comes next," de Blasio said last Friday on WNYC. "I'd like to believe, as things sort out, it will be clear to the leadership of that union that the only way forward is reform. And there'll be a new openness to that. But, you know, the bottom line is—we, of course, are worried about anything that'll disrupt the pace of what we're doing right now because Rikers needs so much work, and I don't want to see that slow down."
Correction: This story has been update to reflect that Seabrook supported, but did not donate, to Bloomberg.