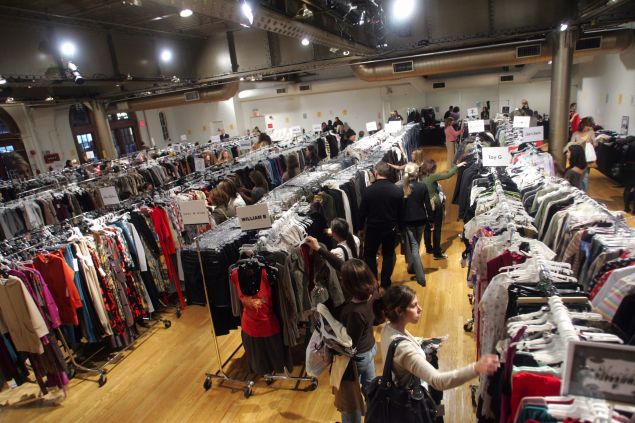 Sample sales in New York have become a cultural experience, for residents and tourists alike. TripAdvisor forums have threads dedicated to de-mystifying the sales for tourists on a mission to gain an authentic New York experience, hoping to get a taste of the culture of consumerism that is a signature of the city. From Prada purses to Hermès scarves, sample sales create a window into New York City's world of elite shopping.
The intrigue behind a sample sale is insurmountable. The items and amount of inventory that awaits shoppers is often completely kept under wraps, yet bargain hunters still line up for the allure of an incredible steal. Once inside, shoppers are often flooded with moderately discounted overstock, in the place of the steeply slashed samples they were expecting to find. The small inventory of actual samples is usually relegated to a few small tables in the back, surrounded by an over-eager mob. Though everything short of the line to get in feels like unorganized madness, there's a very specific science to every sample sale, from the arrangement of the room to the piles of purses.
It's a similar routine across the board: The line to get in, a quick left to coat check, the sprawl and finally, the line to check out. This process could take a couple of hours, or most of your day–it really depends once you're inside. Though it may seem like a holding space for highly discounted goods, sample spaces are highly curated in their design. "The object is that you want the people to pass everything," said partner of Clothingline Michael Barbarino, explaining why customers have to walk past all the stock to reach the samples in the very back.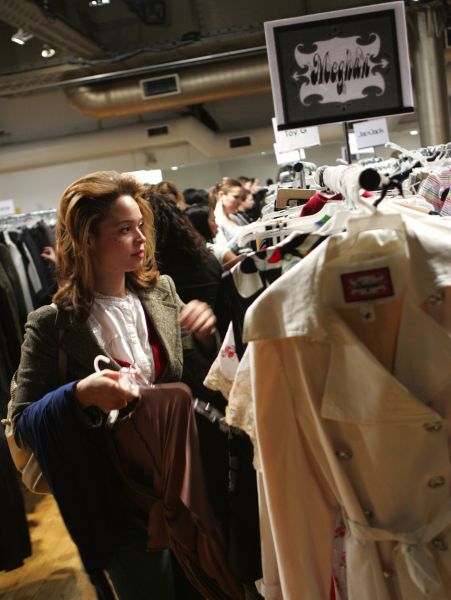 Though digging through the sale's mess of products may seem like the most unappealing part of shopping, there may be a method behind the clutter. "Anytime you have piles, stacks or large quantities of merchandise kind of jumbled together, in our minds this signifies discounts and bargains," said consumer psychologist Kit Yarrow. Through years of knowing that shopping discount stores means digging through racks and piles of stores' leftovers, we've come to accept this as the standard landscape for great prices.
Beyond the layout of the space, there are other psychological tricks at play. Some boutiques stash excess product in bins under display tables, to be put out in timed waves throughout the duration of the sale. Each time the tables are restocked with new, untapped product, bodyguards stand alert, ready to contain the rush of shoppers that follows. This is just another way to keep customers hungry for deals.
Within the hectic environment, many shoppers tend to lose sight of their shopping goal, sometimes purchasing items that are the wrong size or just not their style. They are swept up in the frenzied atmosphere and the promise of an unbeatable bargain. Shoppers are frequently deprived of space and the simple luxury of a dressing room, often times leading to purchases they wouldn't have normally made. "I bought a sweater during last year's J. Crew sample sale that was too big," says shopper Melissa Matthews. "There were no fitting rooms and I just sort of eyed it, thinking a sweater is an easy item to gauge." While customers are still getting the brick-and-mortar shopping experience, they aren't reveling in amenities.
With all the trials and tribulations of the sample sale experience, why not resort to the ease of shopping online? "There's a rush that comes from competing with others in-person," said Yarrow. "Part of it is bonding, some of it is competition." The constant need for a rivalry is a habit for New Yorkers, so it's no surprise that it manifests itself in the way we shop. Among the dizzying spread of discounted items and a crazed room of shoppers, there's a satisfaction of coming out alive, with a deeply discounted item in your possession. "Sample sales give that psychological high but [are] also proof of our shopping prowess, beating other shoppers," Yarrow explained.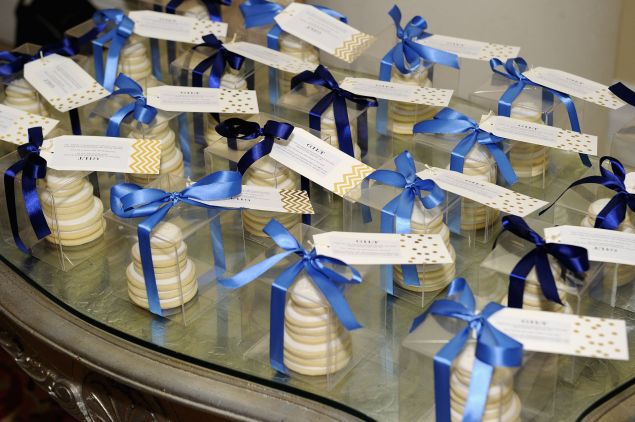 Gilt City's infamous annual warehouse sale charges an admission fee to reserve a spot to shop the elite sale. "The Gilt City Warehouse Sales are ticketed because they offer our customers much more than a typical sample sale," said president of Gilt City, Steven Schneider. He explains the VIP experience as "shopping parties complete with cocktails, light bites and beauty services–from blowouts to makeovers." While the sale offers much more of a curated experience, the admission fee also adds another reason to buy. "It creates a sense of obligation and membership and is yet another personal investment," Yarrow explained.
But a personal investment isn't the only gamble made at a sample sale. By choosing to wait in an entrance line, you've already made a time investment. Then come visualizations of items you hope to find in the sale, solidifying your emotional investment. If the sale has an admission fee, there's a financial investment involved, too. Once you've finally made it into the sale space, the shopping experience is nothing more than a return on your investments. With this outlook, it's easy to see why many shoppers are determined to make a purchase–even if it's something they don't necessarily want.
While the key to sample sale shopping has a lot with personal strategy, staying clear-headed about purchases makes it a true art. Though the strategies at play behind sample sales can be disenchanting, there's always the promise of walking away with an incredible steal. "For me, it's the thrill of the hunt and the 90% off finds," said Le Hoarder's Michelle Blashka, who blogs about her sale scores. "I've gotten a $1,800 Alice + Olivia dress for $120. Sometimes they have it, sometimes they don't, but when they do, you're getting $2,000 beaded coats for $99." It's the allure of these one-in-a-million deals that make sample sale shopping worth the gamble.