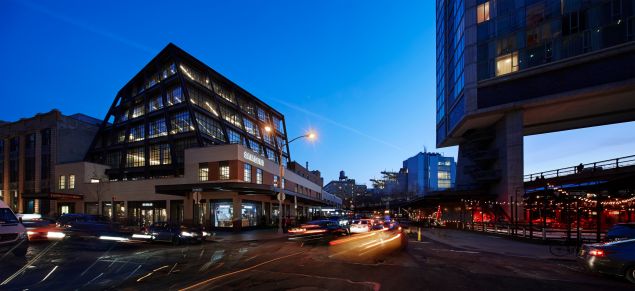 Just across from the Standard Hotel and within the shadow of the High Line, Samsung's headquarters have concocted the summer's most innovative festival, right in the heart of the Meatpacking District. Every Thursday night fans fill the building at 837 Washington Street, gladly standing shoulder-to-shoulder to watch the night's performance. With acts including Gwen Stefani, Diplo, Tegan and Sara and Phantogram, it's easy to see why Samsung (SSNLF)'s 837 concert music series is summer's best new festival. However, this festival won't take a payment plan—or any payment at all. All it takes is an RSVP.
In addition to viewing the venue's high-profile performances, guests are invited to roam the floors and experiment with Samsung's cutting edge technology. While many find it almost unthinkable to part with their beloved iPhone for the seemingly undefined Android experience, Samsung's 837 space might be the brand's best attempt to change your mind. The tech company hits the nail on the head by addressing consumer's fear of the unknown, allowing guests to have hands-on, authentic experiences beyond the confines of a tiny storefront. Featuring a VR roller coaster, 360-degree selfie booth, on-site café and lounge, DJ booth, and full kitchen, 837 is about immersing guests and allowing them to visualize the possibility of life with the conveniences of Samsung technology.
"The ethos behind Samsung 837 is that technology powers and enables the things that people care about most," says vice president and general manager of Samsung 837 Zach Overton. "We're really interested in being at that intersection between humanity, culture and technology."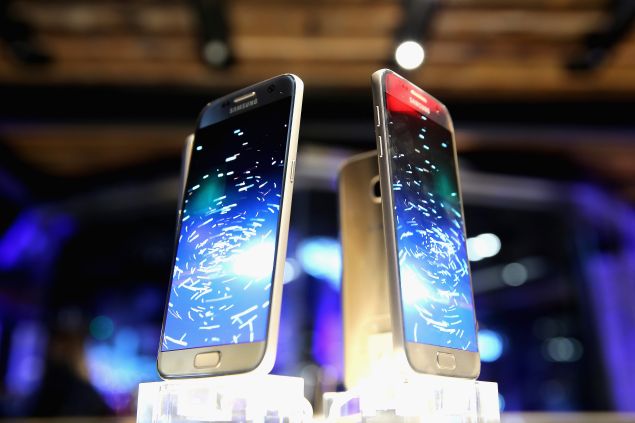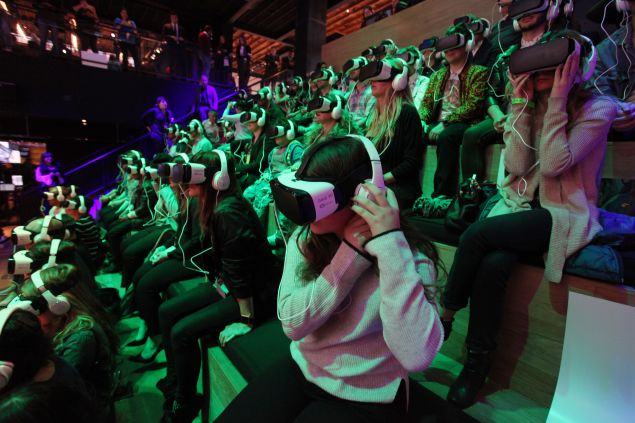 The lab makes a point to embrace the diverse nature of their customer base–not just tech-centric millennials. The lineup of events, including panel discussions, musical performances, workshops, workouts and luncheons, are designed to tap into a variety of tastes, interests and cultures. "The whole basis of programming at 837 is about eight passion verticals: art, music, entertainment, sports, fashion, wellness, technology and culinary," says Overton. "This is about bringing those verticals to life in a really cool and fun way and giving that feeling of being at a festival." Recently, the space held a special lineup of events in celebration of Pride week, including a panel discussion on LGBTQ issues with celebrity moderator Whoopi Goldberg and a special performance by vampy pop act, Marina and the Diamonds.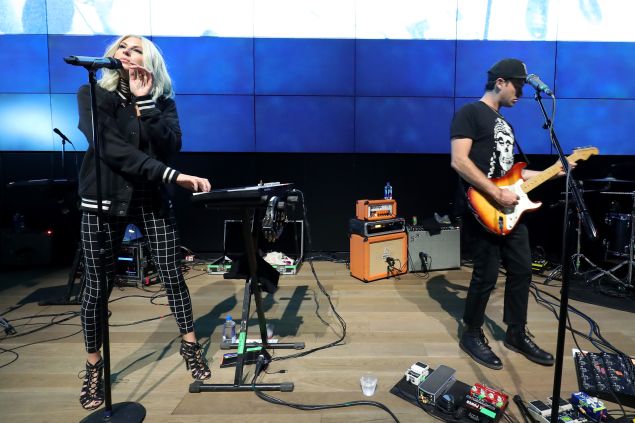 Not only does 837 act as an avenue to display Samsung's newest technology offerings, but it also serves as an incubator for new talent. The brand's Next Up series hopes to give other emerging artists a platform to perform and gain an audience. Many of the headliners in the lineup have upcoming or newly released music and their shows at 837 serve as a promotional platform. "We've been working with them for a few different events," said Phantogram's Sarah Barthel. "I think they're just really big fans of our music." As emerging artists, Samsung has taken Phantogram under its wing, helping them showcase their talent, which recently included an invitation to DJ at SxSW. "They like our music and we like their products," says the duo's other half Josh Carter.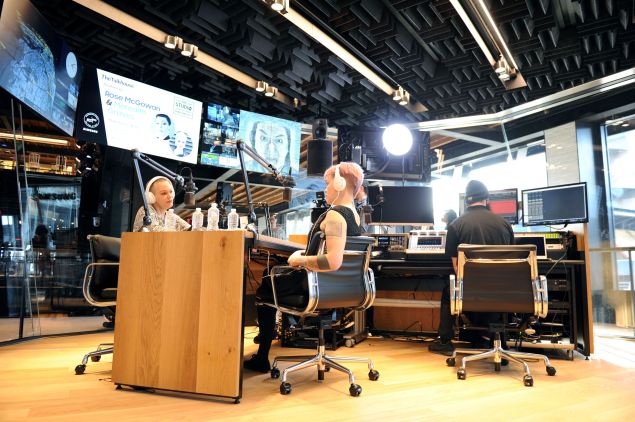 The space takes its motto as a "living lab" seriously, creating different avenues of experiments ranging across the music, technology and culinary spectrum. Collaborating with partners such as Spotify and The Infatuation, Samsung hopes to introduce audiences to the cutting edge of culture. "We're a discovery platform and I think that's what 837 is doing really well right now," says Infatuation cofounder Andrew Steinthal. "They're taking the space as a canvas, bringing cool creators of the moment in."
Samsung's summer programming is nothing but awesome in its variety and innovation, making it impossible to classify neatly into one category. From a CFDA panel with fashion's elite to a Governor's Ball After Hours DJ set with Haim, the space finds its identity in innovation and collaboration. Somehow the whirlwind of cultural programming feels representative of the tempo of modern life. In our world of constant updates and genres that seamlessly meld into each other, 837 concisely captures the scope of today's perspective.