The story behind Grey Ant is one that warms the cockles of even the darkest, coldest fashion heart. As a kid growing up in the Chicago suburbs, Grant Krajecki started making clothes after stumbling upon his mother's sewing machine. He turned his dream into a business in 1998 when he started a clothing line called Grey Ant. Year after year, the label pumped out cool hip huggers, loud printed t-shirts and other styles that were far different from the trends that dominated the runways. In 2004, former intern Natalie Levy joined the label as a partner and two years later, the duo introduced sunglasses into their line.
When the label was accepted to take part in the CFDA's very first Incubator program in 2010, everything changed. It was there that Krajecki and Levy decided to stop designing clothing under the Grey Ant name and turned their focus entirely on sunglasses. Surprisingly, this change was instrumental in their success and even granted them a finalist spot in the CFDA/Vogue Fashion Fund in 2014. Now with a roster of major celebrity fans (including Beyoncé) the label is chugging on, producing chunky, oversized frames that their clientele loves to hide behind.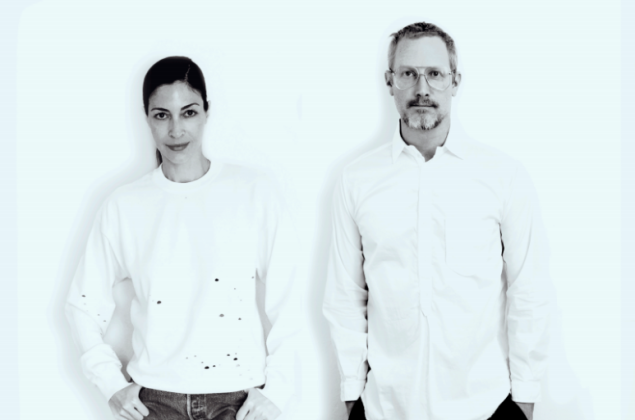 However, the road to success hasn't been totally smooth, as Grey Ant encountered speed bumps when their designs were ripped off by a major fashion label. Krajecki and Levy shared with Observer what being knocked off is like, and what to expect from their latest range of glasses.
How did the CFDA Fashion Incubator help your brand?
Grant Krajecki: It helped us see up close how our contemporaries ran their businesses, which created an environment where we could openly share our growing pains. Being in the inaugural class, CFDA was doing this for the first time. While working out the kinks of their curriculum and dealing with our personal and sometimes conflicting agendas, the group related projects often became difficult beasts to tame.
Natalie Levy: Moving to New York to be part of the Incubator really helped shape us and make our transition successful; we had a lot more access to buyers and editors from around the world. It also helped to have support from the CFDA and our designer friends, most of us really helped each other.
How was the market different back in 2010, when you were in the Incubator?
Grant: The social media game was changing during our residence, as we saw the induction of Instagram. Popularity equals money, [which is] nothing new, but it was now in direct relation to who and how many followers you had. Fashion is a strange business with its roots deeply planted in this idea but I think popularity should be earned, not bought.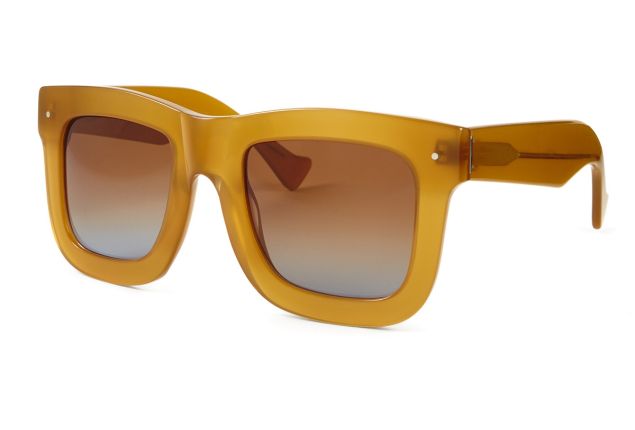 Did your participation in the Incubator hinder your brand at all? 
Grant: We signed up as a clothing line and left a sunglass brand. This was all during the economy collapse following 2008. It was tough for us all to adapt and stay afloat so I think this alone helped shape us into who we are now. We are much stronger and focused because of it.
Natalie: I think our participation was one of the best business decisions we've made. It changed a lot for our company.
What was the best piece of advice you picked up during your residency? 
Grant: Presentation is everything.
Natalie: Stay true to your vision.
Who are some of the biggest celebrity supporters of your brand?
Natalie: Beyoncé, Rhianna, Jennifer Hudson, Lady Gaga, Kelis and a ton of rappers. We've been lucky to have ongoing support from them and others. They really just wear our glasses and with social media, it's easy to post and spread the word. It's nice to randomly be surprised when they are photographed wearing our glasses.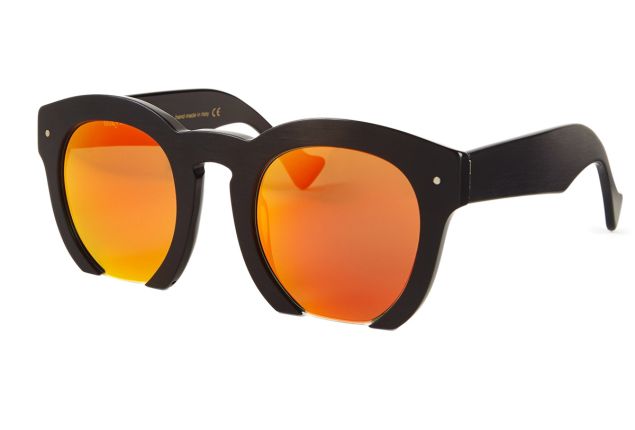 Three years ago Miu Miu released a pair of sunglasses that looked suspiciously like one of your designs. How often are your designs ripped off?
Natalie: Almost EVERY season. It makes me so angry, but Grant is great at letting it go and moving on!
Grant: We made a big mistake shortly after we began by taking a meeting with Luxottica who creates most of the luxury designer brands eyewear. We basically put ourselves on the map as someone to watch and coincidentally their luxury brands began looking a lot like us, almost identically.
How do you find out about these knockoffs?
Natalie: Editors, buyers and fans I run into all call them out! They know who the OG's are.
Grant: Magazines and billboards in every city.
What action can you take against the designers who rip off your creations?
Grant: There's really nothing you can do except move right along and continue creating the new.
What is the story behind your Spring/Summer range? 
Grant: I am working with Zeiss, our lens supplier, to create new colors and formulas that have not [yet] been conceived. Subtle colors in our strong Grey Ant shapes.
What shades will you be wearing this summer? 
Natalie: I'm really into Clip, Pete's Hotel and the Fromones. Hopefully I'll be wearing them somewhere exciting!
Your eyewear is produced in limited quantity. How many of each style is produced? 
Grant: Once we hit the 1,000 piece mark we either change the color or the design.
How do you find that the limited amount adds to the appeal of your brand?
Grant:  As a young growing company, it's imperative to offer your customers something the larger brands can't afford to – which is to stay exclusive for as long as we can. If any of the designs became hugely popular we may have to change our motto, because as a small company we're not likely to turn down an opportunity to grow.