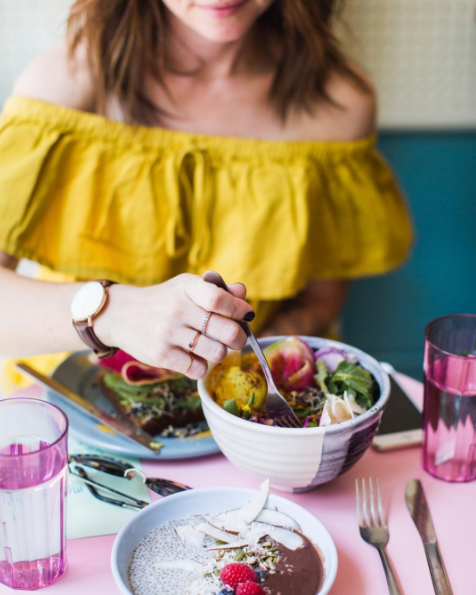 If you spend any time on Instagram (or maybe too much time), Memorial Day weekend was a major preview of what's to come this summer. After Hamptons sunsets, rooftop cocktails and last year's swan floats invaded your feed, it felt like summer had somehow already been happening for months. Avocado toast, ice cream rolls and acai bowls are so last summer; in the coming months, prepare for sweaty temperatures and the following 'grams. Of course, you get bonus points if you can somehow combine all of them into one shot.
Loopy Doopy's Prosecco & Ice Pop Cocktails
Loopy Doopy gained Insta-fame last summer, but it's already eating up feeds again. The rooftop bar serves up their IG famous Prosecco and Ice Pop cocktail, consisting of an ultra bougie People's Pop topped with chilled Prosecco or Rose, with the flavor depending on your photographic tastes. The flavors also change monthly, so there's always a new color to return for a new photo. If you are somehow unable to make it to Loopy Doopy, you can always 'gram another rooftop cocktail or even an ice cream cone with a fantastic view of the city in the background.
The Unicorn Float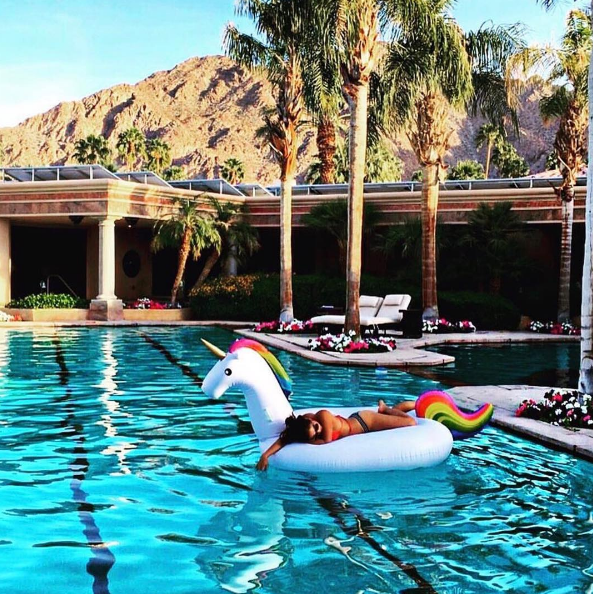 The hashtag #Floaty has 36,275 posts and counting, and while some feature small children in flotation devices, the majority are the pool floats beloved by Taylor Swift, the Kardashian klan and Instagram influencers. Last year, the swan invaded Instagram–now, it's all about the rainbow unicorn from Hamptons float purveyor Fun Boy and Get Floaty. Regular folks have to purchase their chic life preservers for $79 to $129 depending on the style, but those who are Instagram famous receive theirs for free. 
That Reformation Dress
If you have yet to spot an off-the-shoulder pale blue ruffled dress, it's possible you have yet to leave your apartment this summer. Whether it's Reformation (they have a barely there dress and a teeny tiny crop top), Madewell or Alexander McQueen, it's easy and basically made for an outdoor Instagram–unfortunately, everyone else with you might be wearing the exact same outfit. Make sure to coordinate with friends before putting yours own for the evening.
Cafe Henrie might be the most Instagram-worthy brunch spot in the history of New York, and that's saying something. The Lower East Side restaurant has the usual avocado toast and colorful dragon bowls. The Vogue approved fashion girl hot spot has become famous for looking like the inside of a hipster Barbie dream house, with baby pink and blue tables that were made for food photographs. With a menu that includes Olympia Le-Tan clutches, it's a social media savvy beauty blogger's dreamscape. Even if you're an absolute amateur food photographer, the color palate alone will have you hashtagging #nofilter.
Estée Lauder's Silver Face Mask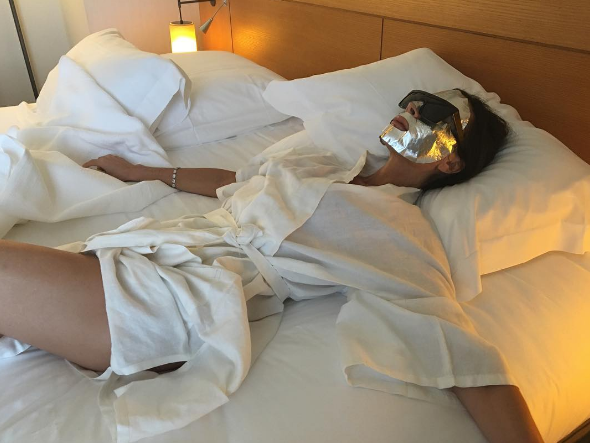 In the past, a face mask was done at the spa or from the comfort of one's home, and it certainly wasn't anything to brag about. After all, the thought of anyone seeing you covered in green gloop, black charcoal or snail goop wasn't exactly glamorous. Now, what's the point of putting on a mask if you can't share it on Instagram? Former Spice Girl Victoria Beckham is a major fan of the latest face mask, a silver Estée Lauder night repair power foil mask that looks like a chic robot.
Ice & Vice 
Ice & Vice is famous for working with Insta-influencers to create their own specialty flavors. Topped with trendy marshmallows, their cones are actually delicious, they don't just look good for the gram. Their colorful cones and blogger battle guarantee every food account you follow will be posting them until it's physically too cold to even contemplate eating ice cream. It's certainly an upgrade from a Mister Softee.
Tropical Nails 
If you plan on 'gramming ice cream cones and cocktails, you obviously need perfect nail art for the occasion. Glass nails and marble are so 2015. Now, tropical nails, tie-dye and lemons a la Beyonce are all the rage. Hit up Vanity Projects or Valley Nails for double like worthy Instagram posts.