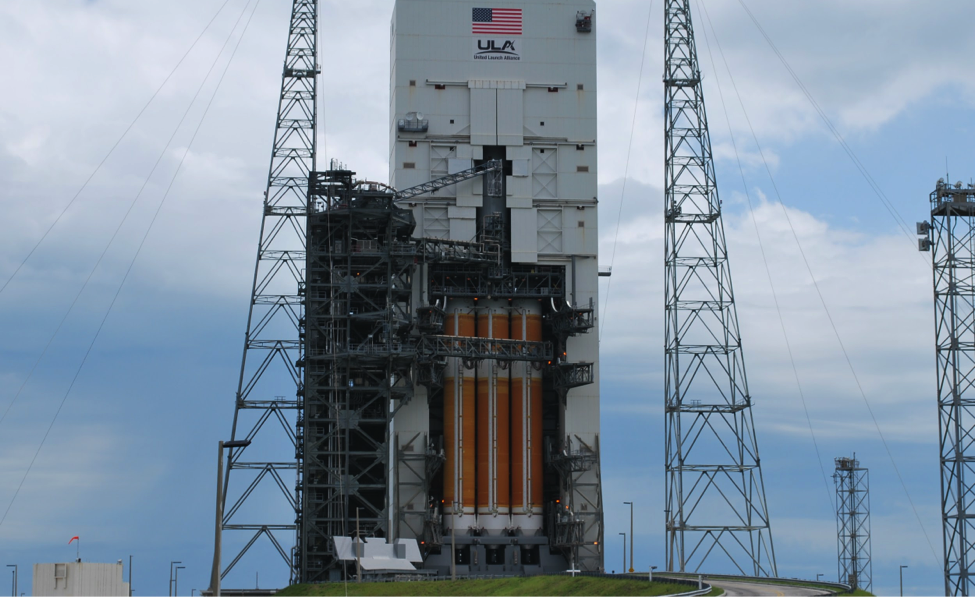 Update: The launch of the Delta-4 Heavy rocket from Cape Canaveral Air Force Station was scrubbed on Thursday due to weather. Another window will open on Saturday at 1:51 p.m.
CAPE CANAVERAL, FL—A clandestine satellite built for the notoriously secretive National Reconnaissance Office is slated to be launched on Thursday atop the most powerful rocket available, the United Launch Alliance Delta-4 Heavy.
The heavy-lift rocket will leave from Cape Canaveral Launch Complex 37 at 1:59 p.m. to deliver its large top-secret payload to space.
The National Reconnaissance Office (NRO) is a secretive branch of the federal government that oversees spy satellites for various agencies. Because they are the customer for this launch, the mission's objectives and purpose are classified due to national security concerns. According to a public statement from United Launch Alliance, the mission will "support national defense."
Established in the early 60s by President Dwight D. Eisenhower and headquartered in Fairfax, Va., the NRO's directive was to coordinate all surveillance activities for the Navy, U.S Air Force, the Central Intelligence Agency and the NSA. It wasn't until 1985, when the public finally became aware of the NRO's activities when they were detailed in a New York Times article.
The official orbital destination for this mission, dubbed NROL-37, is also under wraps, but it's safe to assume the payload is being sent to a geostationary orbit where other reconnaissance satellites have been placed. This orbit is about 22,000 miles above Earth's surface at its highest point and is also a common destination for television broadcast satellites and weather observatories. This location allows payloads to sync up with the Earth's rotation and remain in place for the duration of its operation.
To get to such a distant orbit, which is thousands of miles past the International Space Station, the NRO payload will need a lift on a powerful rocket or rather, the most powerful rocket in available, the Delta-4 Heavy.
The enormous rocket, which is a combination of three booster cores, stands at around 235 feet tall and weighs over 1.6 million pounds when its fuel tanks are at maximum capacity. After the Delta-4 Heavy engines are ignited, the rocket can blast 2.1 million pounds of thrust and deliver up to 50,000 pounds to low-Earth orbit or up to around 30,000 pounds to geostationary orbit.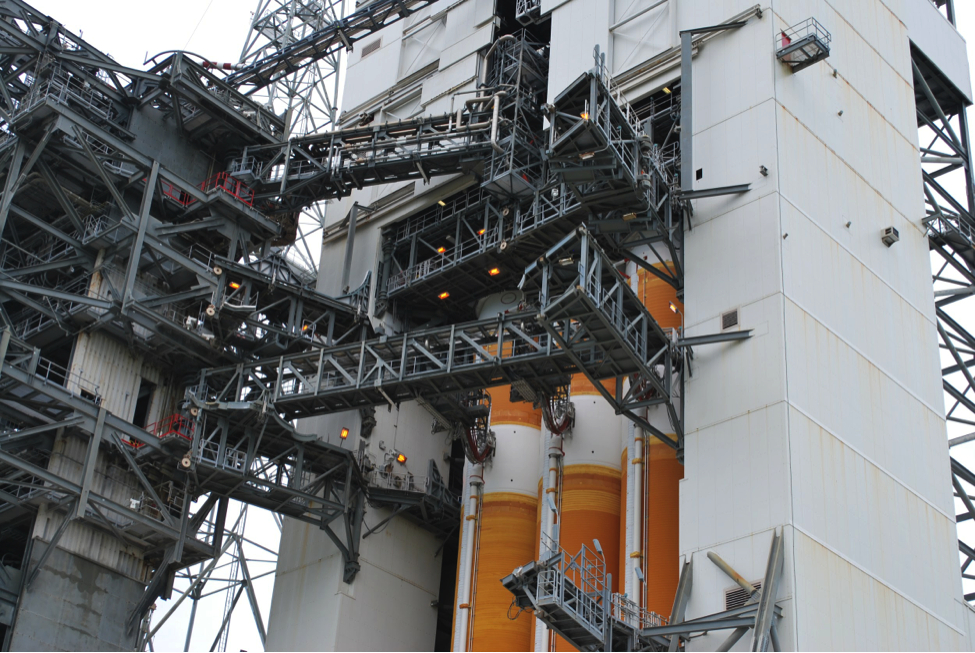 The Delta-4 Heavy will hold the title of most powerful rocket until the end of this year when United Launch Alliance competitor SpaceX rolls out their new heavy-lift rocket, the Falcon Heavy.
The last time the Delta-4 Heavy flew was in December 2014, when the vehicle was used to launch an uncrewed version of NASA's Orion spacecraft for Exploration Flight Test 1. The rocket was a stand-in for another heavy-lift rocket being developed by NASA, the Space Launch System—which will be the exclusive launch vehicle for a crewed Orion.
Thursday's launch will be the second scheduled liftoff date for the NROL-37 mission. At the request of the National Reconnaissance Office, the launch was postponed from Saturday, June 4, for undisclosed reasons. According to a tweet from the United Launch Alliance, liftoff is on schedule for 1:59PM ET with a 40 percent chance of favorable weather. If tonight's launch is scrubbed, another window for the NROL-37 mission will open on Saturday, June 11.
To watch the Thursday afternoon launch of the enormous Delta-4 Heavy, a live broadcast will begin on United Launch Alliance's official website at 1:39 p.m.
Robin Seemangal focuses on NASA and advocacy for space exploration. He was born and raised in Brooklyn, where he currently resides. Find him on Instagram for more space-related content: @nova_road.