In 2016 it's not enough to have a Hamptons compound with an envy inducing swimming pool. To truly evoke jealousy, you need the trendiest, most glamorous pool floats on the market. If you're not committed to dropping at least $100 on an electric pop of color sure to direct attention away from your beach body, you won't be racking up those Instagram likes. Here's a guide to the most covetable #FLOATY of the season–a limited-edition crystal unicorn that's only available upon request. It's so special, only one will be made.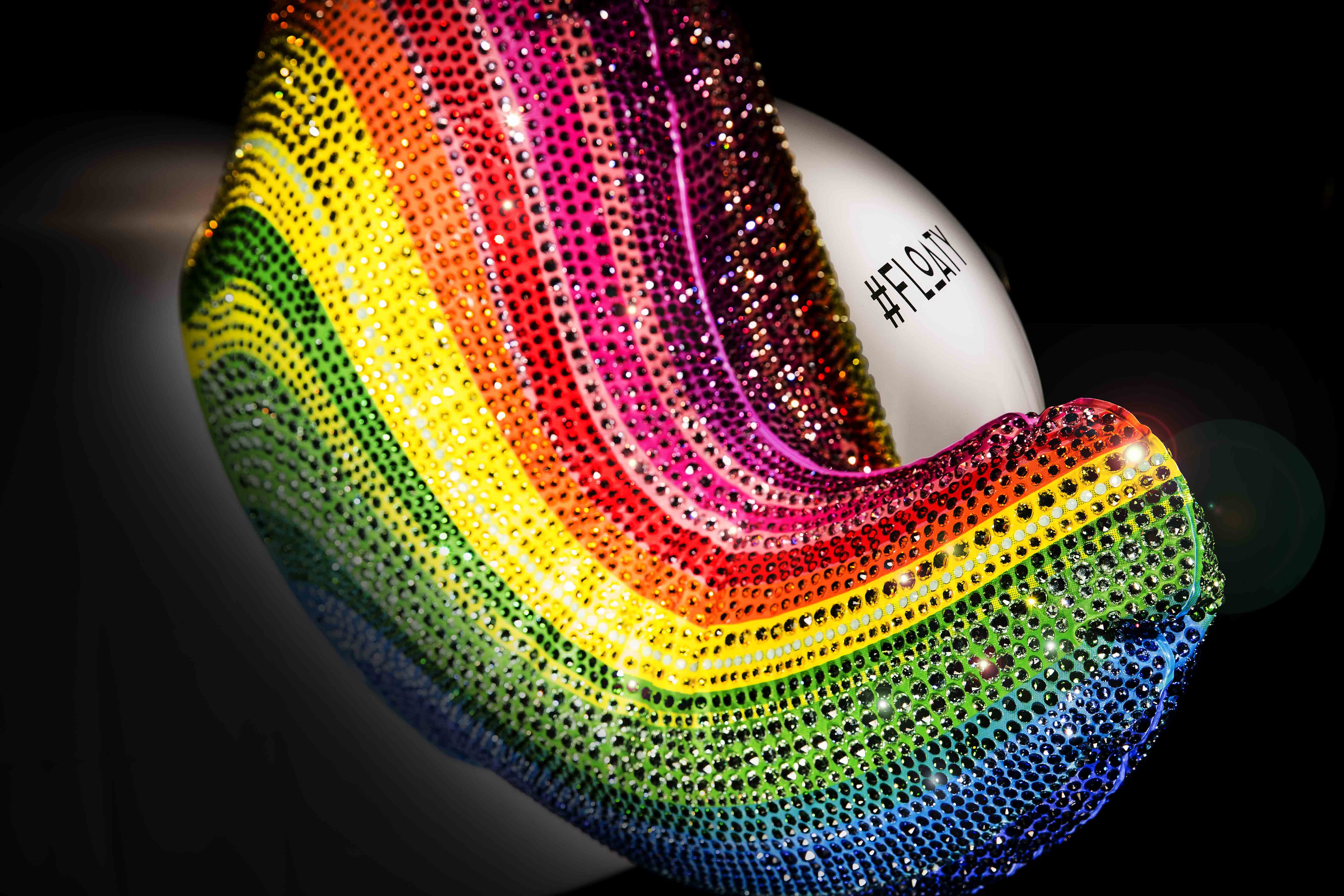 The unicorn has officially usurped the swan this season–but the true winner is this Swarovski encrusted #FLOATY Crystal Unicorn for  $6,000 that is "only available upon request." The beyond bougie float is adorned with more than 10,000 Swarovski crystals, hand-applied in 14 shades of the rainbow. Of course the handmade unicorn float comes with a certificate of authenticity. If, for some reason, you do not get your very own handmade float, feel free to bedazzle your own. After all, with enough of a filter (may I suggest Valencia?) no one has to know about your D.I.Y. ethos.
So far, #FLOATY has received approximately a dozen serious inquiries about purchasing the Crystal Unicorn and numerous comments on Instagram from people who wish they could splurge on an incredibly ostentatious pool float. Currently there's only one in the world, and it's still in #FLOATY's possession. "It wasn't an easy feat to find a Swarovski authorized instructor who was willing to take the time to discuss the project with us since the project needed a very large number of special hot fix crystals and a very specialized, waterproof glue that would not degrade the plastic. We wanted the design of the crystals to really be beautiful and eye catching, comprised of various crystal sizes in a rainbow array of colors to complement the vibrant colors of our unicorn," said Rebecca Hsu, internally known as the "Unicorn's Agent" (she doubles as the company's head of social media). Hsu said she doesn't think #FLOATY will create another Crystal Unicorn after this one is sold, making it the most exclusive float.
While other crystal unicorns have been floating around (literally) this is the only one of its kind in the world. It's almost expected that Taylor Swift will announce her next relationship atop the covetable float. Swift and Calvin Harris became Instagram official when they posted a photo of them riding a swan and nothing says "I'm moving on" like posing with a new and improved version for an upgrade. May we suggest joining Chad from The Bachelorette on top of this glimmering unicorn?