Has Brooklyn peaked? Not by a long shot, judging by the influx of high-end residential development. "In general, what's coming on the market now is a more sophisticated product," Brendan Aguayo, the managing director at Halstead Property Development Marketing, told the Observer. "It's trying to introduce a higher caliber product, and these new units are a bit larger than what's typically found in the Brooklyn market."
For Aguayo, there's only one neighborhood in Brooklyn that's going to see a larger number of foreign residents.
"In downtown Brooklyn, we do see a heavy contingent of foreign buyers—either as a pied-à-terre, investment or for their kids," he noted. "From an outside perspective, downtown Brooklyn is becoming a 24-hour live-and-work neighborhood, which is seen as very sexy."
Most of Brooklyn, however, will continue to attract Manhattanites and those who already reside in the area.
"The rest is about the local neighborhood, the streets, the texture of the blocks," he said. "Being in a quainter, quieter neighborhood, as New Yorkers and Brooklynites, is more appealing."
The Hendrik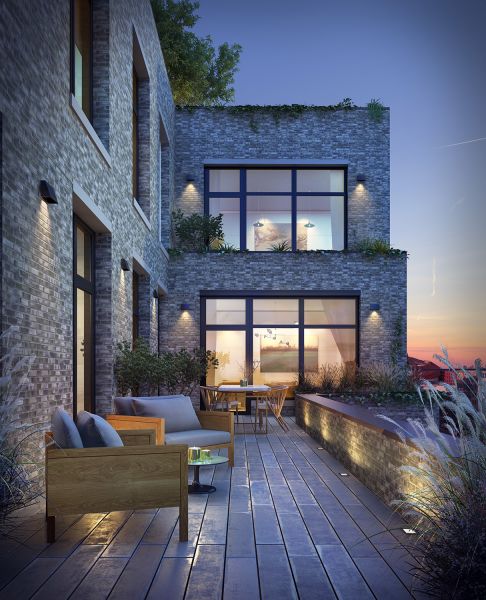 509 PACIFIC STREET; BOERUM HILL
Six-story condo designed by architecture firm Beyer Blinder Belle. Thirty-three units, ranging from two to four bedrooms. Apartments from 1,200 square feet to over 2,500 square feet, and many have terraces. Amenities include landscaped rooftop terrace, fitness center, residents lounge, library, pet spa and bike and stroller storage. Expected occupancy fall 2017.
Developer: Hopestreet
Sales and marketing: Halstead Property Development Marketing
Pricing: $1.625 million to $4 million
Website: thehendrik.com
The Baltic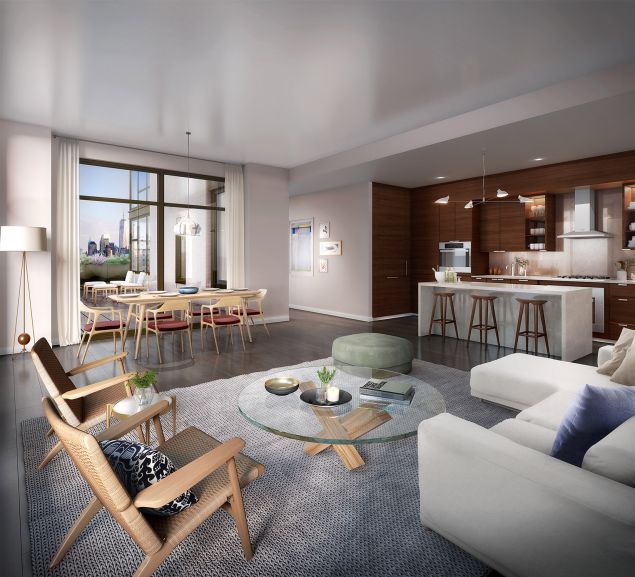 613 BALTIC STREET; PARK SLOPE
VOA Associates-designed condo with 44 units. Two- to three-bedroom residences from 1,044 square feet to 1,528 square feet. Eleven-story building with a two-level landscaped garden and terrace as well as a residents' rooftop terrace with grilling and dining areas. Fitness center, lounge and outdoor cinema. Expected occupancy summer 2017.
Developer: JDS Development Group
Sales and marketing: Corcoran Sunshine Marketing Group
Pricing: $1.5 million to $2.75 million
Website: baltic.nyc
251 First Street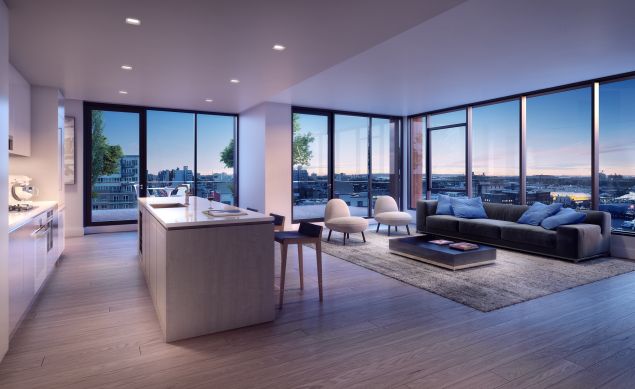 PARK SLOPE
ODA is designing the exteriors and interiors of this 11-story condo. Forty-four residences range from two- to four-bedroom units, and penthouses have outdoor terraces. Amenities include rooftop terrace with outdoor kitchen, children's playroom, courtyard, pet grooming station, fitness and yoga rooms and a stroller valet. Expected occupancy winter 2016.
Developer: Adam America Real Estate and Slate Property Group
Sales and marketing: Halstead Property Development Marketing
Pricing: $1.29 million to $2.5 million
Website: 251first.com
610 Warren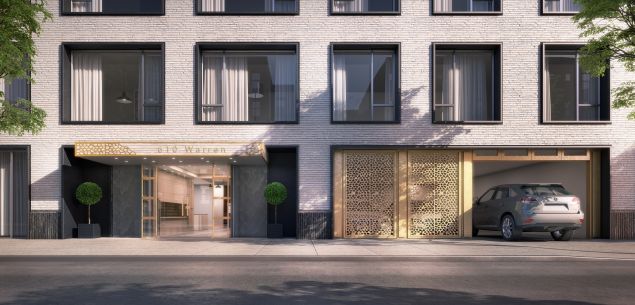 BOERUM HILL
Seven-story condo with 31 residences, which range from one to four bedrooms and include duplex and triplex penthouses with private outdoor space. Designed by Issac & Stern Architects with interiors by Paris Forino. Amenities include rooftop terrace, fitness room, pet-grooming station, children's playroom, resident's lounge with screening room and a private parking garage. Expected occupancy spring 2017.
Developer: Adam America Real Estate
Sales and marketing: Halstead Property Development Marketing
Pricing: From $950,000
Website: 610warren.com
550 Vanderbilt
PROSPECT HEIGHTS
Cookfox Architects designed the interiors and exteriors of the 17-story condo. Fourteen residences currently available from a 637-square-foot one-bedroom to 2,859-square-foot four-bedroom. Units have open kitchens with Miele appliances and custom lacquer cabinetry and bathrooms with Carrera marble vanities and floors. Over 10,000 square feet of amenities, including landscaped roof terrace, residents' lounge, library, guest chef's kitchen and fitness center. Expected occupancy winter 2016.
Developer: Forest City and Greenland
Sales and marketing: Corcoran Sunshine Marketing Group
Pricing: $892,000 to $6.86 million
Website: 550vanderbilt.com
The Gibraltar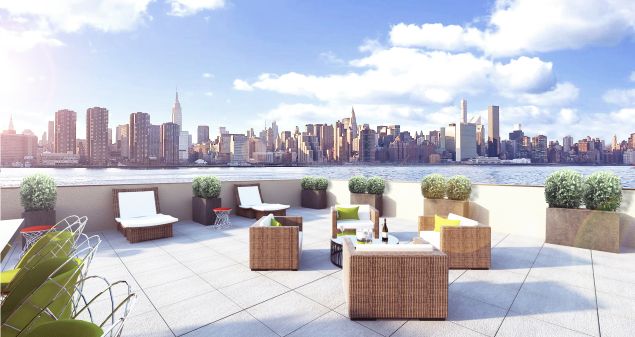 160 WEST STREET; GREENPOINT
Six-story condo by Eisner Design with 14 loft-style residences, all of which have a balcony or terrace. Only four units left on the market, which are one- and two-bedrooms. Apartments have six-inch-wide oak hardwood floors, 12-foot ceilings, custom kitchens designed by Porcelanosa and radiant heated floors in all bathrooms. Expected occupancy first quarter 2017.
Developer: Saddle Rock Equities
Sales and marketing: Nest Seekers International
Pricing: $825,000 to $2.15 million
Website: gibraltar160.com
The Brooklyn Trust Company Building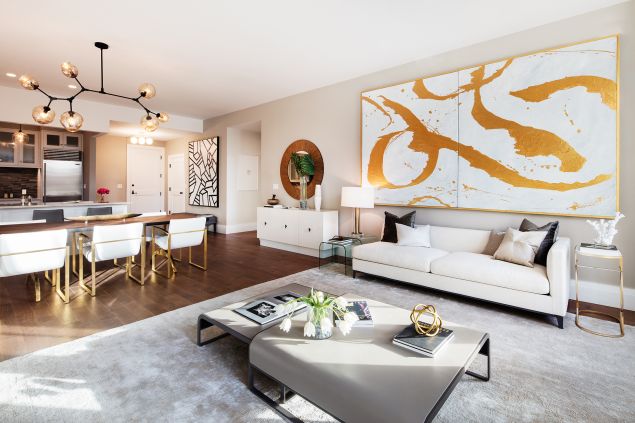 138 PIERREPONT; BROOKLYN HEIGHTS
Bank-to-condo conversion by Barry Rice Architects of six-story building. Six of the 12 units are still on the market, ranging from a 2,320-square-foot three-bedroom to a 2,574-square-foot five-bedroom. Building amenities include a music room, teen room, children's playroom, fitness center, rooftop terrace with grill and pet spa. Immediate occupancy.
Developer: The Stahl Organization
Sales and marketing: Brown Harris Stevens Development Marketing
Pricing: $3.25 million to $4.2 million
Website: thebrooklyntrust.com
The Nevins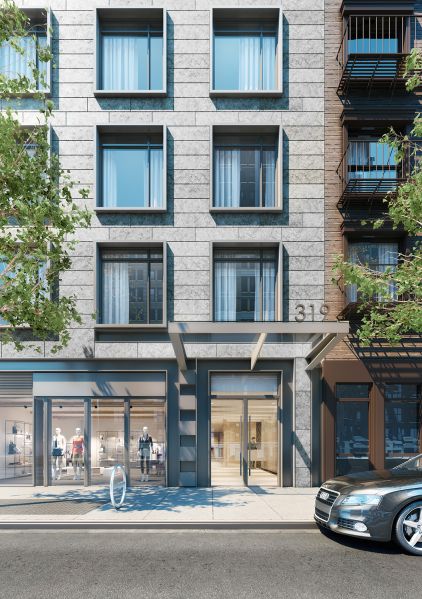 319 SCHERMERHORN STREET; DOWNTOWN BROOKLYN
Issac & Stern-designed condo, interiors by Andres Escobar. Units range from studios to three-bedrooms and include duplexes and full-floor residences. Tweny-one-story building with 73 apartments total. Amenities include rooftop terrace, fitness room, children's playroom and resident's lounge. Expected occupancy winter 2017.
Developer: Adam America Real Estate and The Naveh Schuster Group
Sales and marketing: The Corcoran Group
Pricing: From $550,000
Website: thenevinsbrooklyn.com