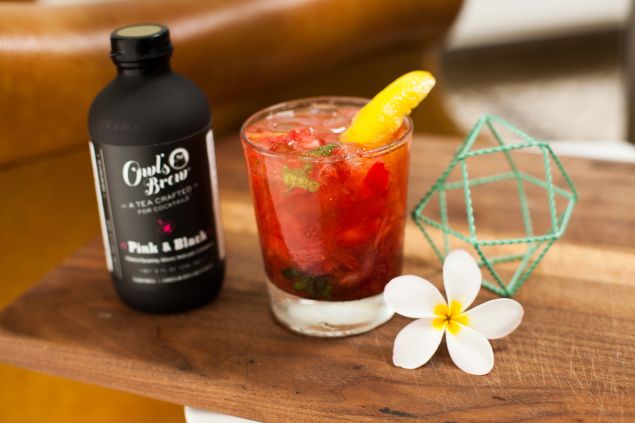 Today officially marks the first day of summer, so if you haven't yet delved into summer cocktails, now is the time.
While the season is usually associated with fruity drinks and frozen concoctions, nothing is more refreshing than a glass of rosé, so why not take it up a notch and use it in a cocktail?
SEE ALSO: 9 Refreshing Cocktails Perfect for Summer
We've rounded up six delicious rosé cocktails that pair the summery wine with everything from gin and honey to bourbon and iced tea.
Rosé Cooler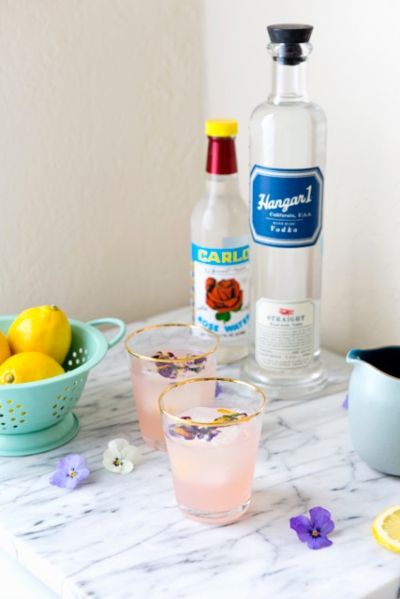 2 oz. Hangar 1 Straight vodka
1 oz. Rosé
1 tsp Elderflower syrup
1.5 tsp Rose Water
4 oz. Soda Water
½ Lemon juice
Pour vodka over ice in a glass and add Rosé wine, elderflower syrup, rose water and lemon juice. Top with soda water and stir.
West Coast Sparkler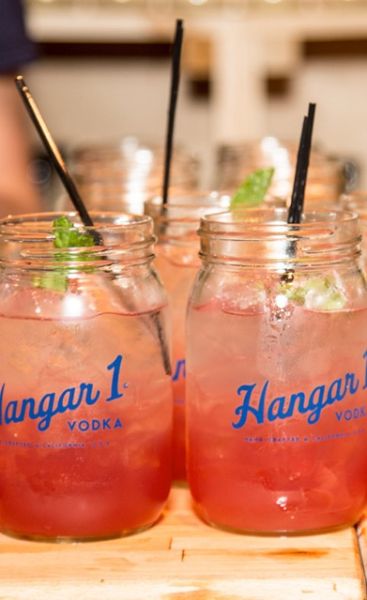 1 oz. Hangar 1 Straight vodka
2 oz. Sparkling rosé
¾ oz. lemon juice
¾ oz spicy ginger syrup*
1.5 oz.seltzer
3 slices English cucumber
Garnish with mint sprig
Combine ingredients over ice and garnish with Mint Spring.
Rosé Garden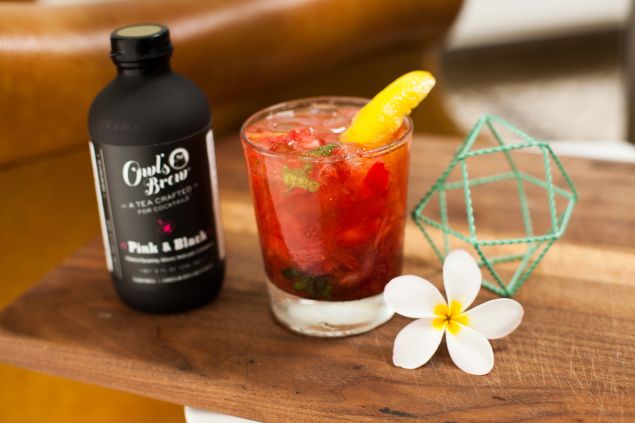 1 part Owl's Brew Pink and Black [blend of black tea, hibiscus, lemon peel, and splashed with strawberry and lemon juices]
1 part Rosé
2 Strawberries
3 raspberries
Mint sprig
Garnish with a lemon peel
In a glass, muddle 2 strawberries, 3 raspberries and a mint sprig. Combine equal parts chilled Pink and Black and chilled Rosé. Garnish with a lemon peel. 
No. TEN Summer Slushy
1 oz. Tanqueray No.TEN
½  oz. Dark Horse Rosé
1 oz. Lime juice
1.5 oz. Honey
4 2×2-inch Watermelon cubes
½  cup Ice
Dash of Peychauds Bitters
Garnish with Tarragon sprig
Blend all ingredients until mixture takes on slushy texture. Pour into a wine glass and garnish with tarragon sprig.
Rosa Violette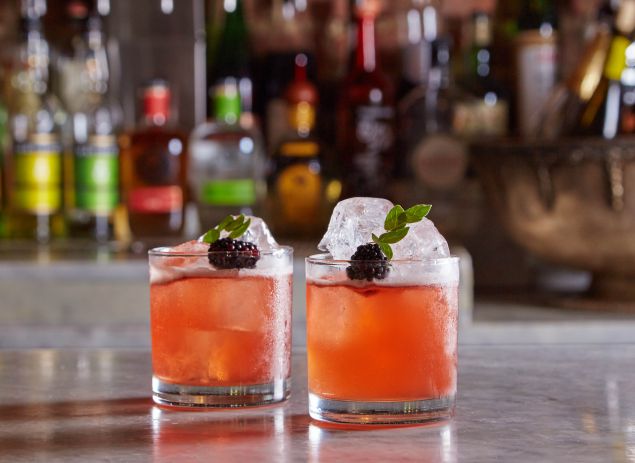 1.5 oz "A Vita Ciro" Gaglioppo Rosé
1 oz. Medley Bros. Bourbon
1 oz. Serendipitea Iced China Black Tea
1/4 Fresh Lime Juice
1/2 oz. Oregano-infused honey
2 Blueberries (one for garnish)
Garnish with oregano sprig
Shake all ingredients and double strain into a double rocks glass. Garnish with sprig of oregano and blackberry.
Always Sparkling 
1 oz. Cognac
1.5 oz Ruffino Sparkling Rosé
.75 oz. Lemon juice
.75 oz. Strawberry puree (sweetened)
1 dash rose water
Garnish with strawberry half
Shake all ingredients except for Rosé. Strain into lowball glass with ice and top with Rosé. Garnish with a strawberry half.