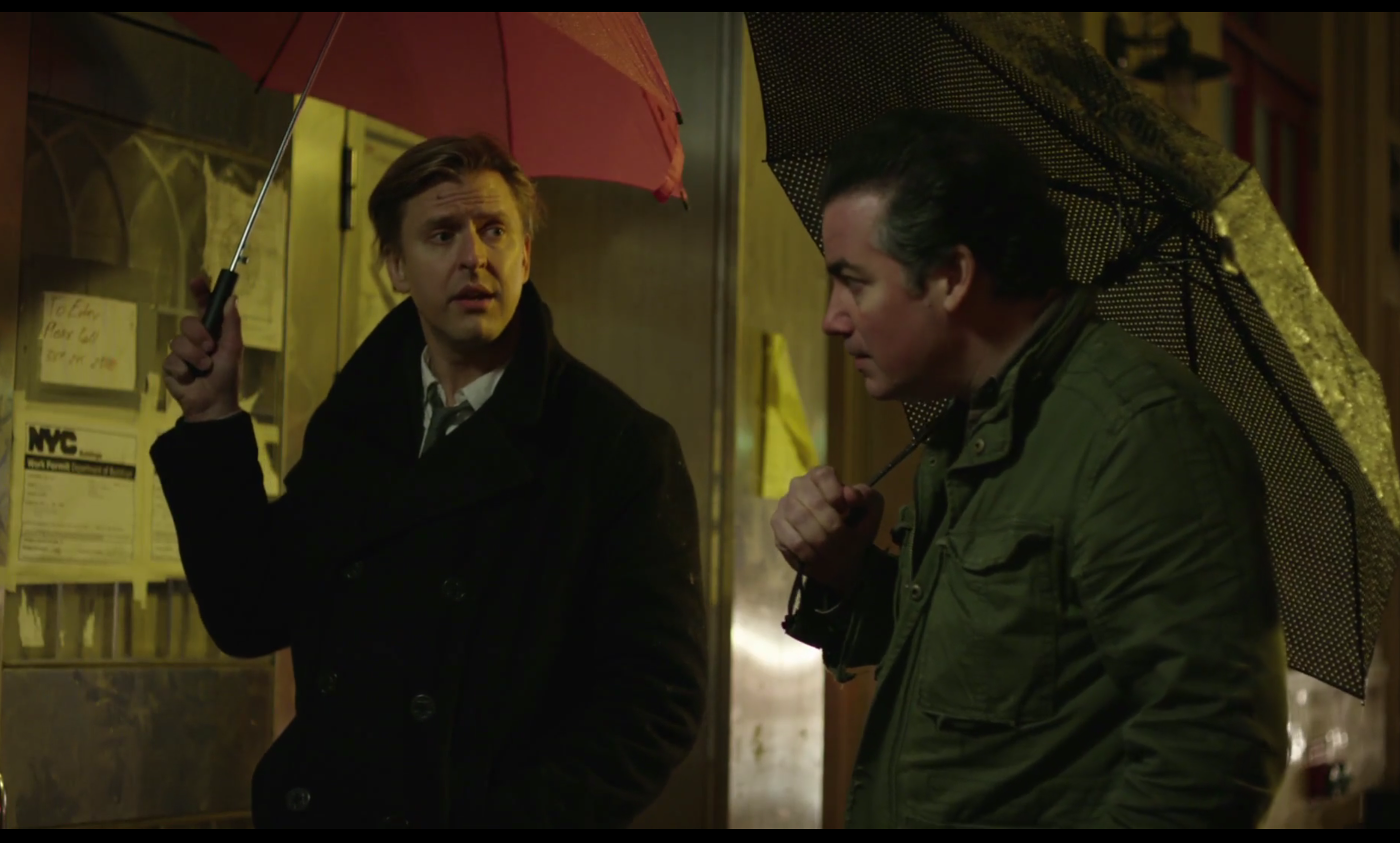 "They won't be happy until this whole island is one big Duane Reade with a Starbucks inside and an IHOP inside that and a Bank of America inside that."
So gripes long-time New Yorker Kevin Shanahan in "The Holdouts," a new crowd-funded web series that takes a comedic look at the ongoing gentrification of New York City.
Shanahan, played by Bronx native Kevin Corrigan (Results, The Departed), is the last remaining resident of a rent-controlled apartment in Hell's Kitchen. He takes on the mantle of "lone soldier" for a lost cause when he turns down his landlord's offer to buy him out for $400k.
http://www.youtube.com/watch?v=YFzvwCrIp54
With luxury condos springing up (and up) across Manhattan and Brooklyn, taking median rent prices with them, and increased gentrification forcing long-time New Yorkers to reevaluate the neighborhoods, series co-creator/writer and director Stephen Girasuolo decided to tackle the issue head on. "What hit me was the social fabric," Girasuolo told the Observer. "Everyone who defined the city is disappearing."
Girasuolo, a director and producer who's lived in Manhattan for over 30 years, had received the script from comedian and writer Dan Menke, and the dynamic between the two lead characters (one New Yorker, one newcomer) piqued his interest. "We had to write something immediate, that was really going to speak to people," Girasuolo said, who had himself been dealing with a pushy landlord in his Manhattan apartment, and Menke was finding himself unable to afford Williamsburg prices.
Add to Kevin's life in the city a roommate, played by Jayce Bartok, who "loves Starbucks and glass tower buildings where he can have a swimming pool," plus Kevin's own visions of the (maybe apocryphal) Native American who sold Manhattan to Dutch colonists for peanuts in 1626, and you have a man torn between the city he longs for and the one he sees when he steps out his front door. "[Kevin] is imperfect because he's stuck in the past," Girasuolo says. "Maybe that's a good thing and maybe it's a bad thing, but that's who he is and he's not gonna give that up."
Despite all the physical changes ("Whole Foods is at the center of it. And Walgreens—Walgreens now sells salads!"), Girasuolo believes that the people themselves are the biggest change to the city: the old New Yorkers are now marginalized, forced to move beyond the outer boroughs to upstate, or even other cities that, before, had barely crossed their minds (Detroit, anyone?). There's a character in the show who buys himself a swanky home in Croton-on-Hudson after taking a buyout, only to promptly pack up for Amish country, then Alaska, and later China.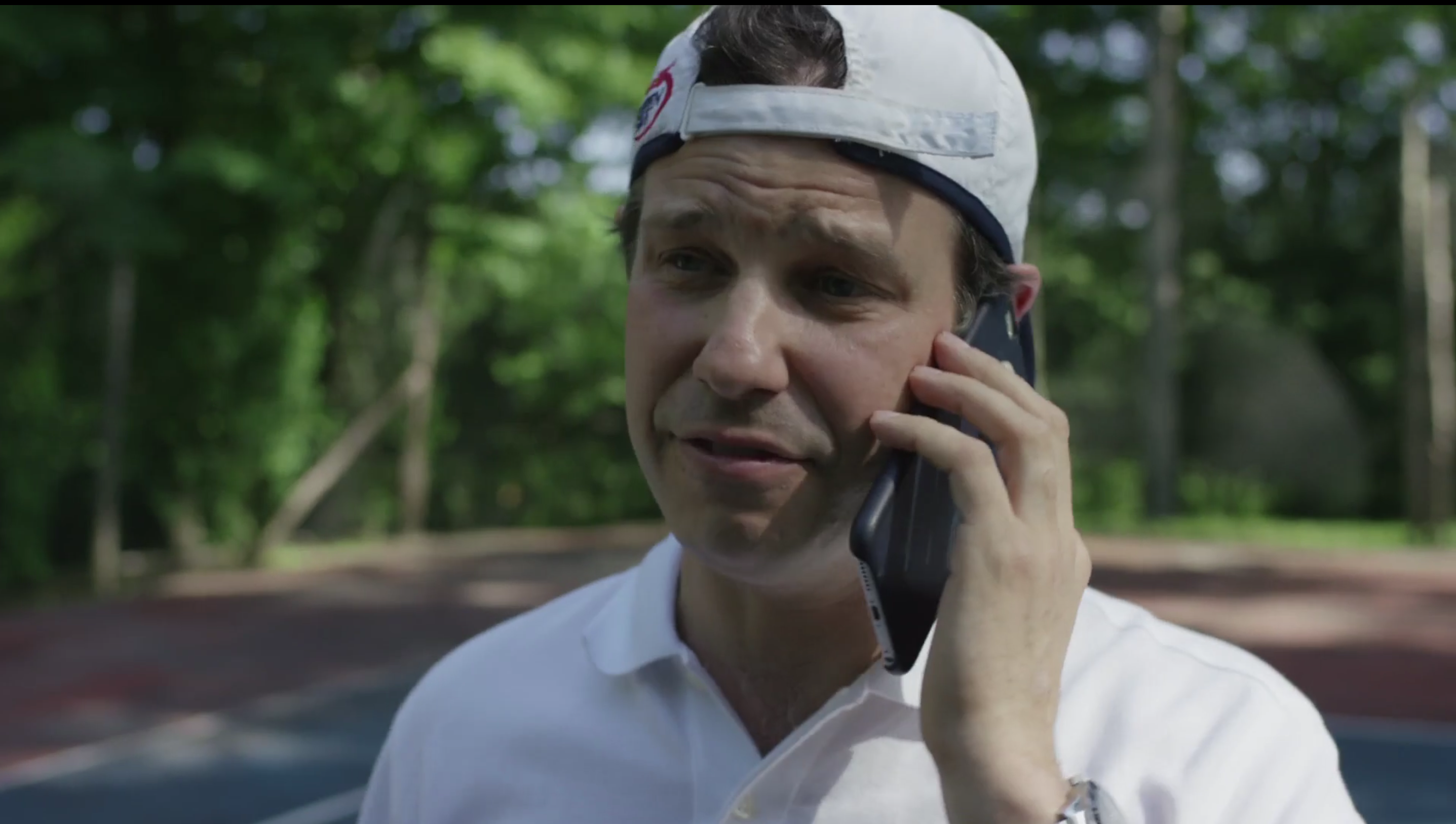 "The Holdouts" is still in the Kickstarter phase, with the goal of producing three 5-7 minute episodes by the end of the summer. The webpage, which is emblazoned with a call to arms: "JOIN US IN A CRUCIAL TIME BECAUSE OUR COMMUNITIES ARE EVAPORATING FAST!" hopes to convey a sense of urgency combined with a light touch that will help reach its $35,000 goal.
Having lived in Hell's Kitchen for most of his life, Girasuolo is nostalgic for the old businesses that have gone the way of the dodo: "You'd see so many coffee shops—you'd sit there, a woman in a smock would give you a cup of coffee and you could sit there for as long as you want and read a book. And that's impossible right now," he said.
"It's like taking the bistro out of Paris."