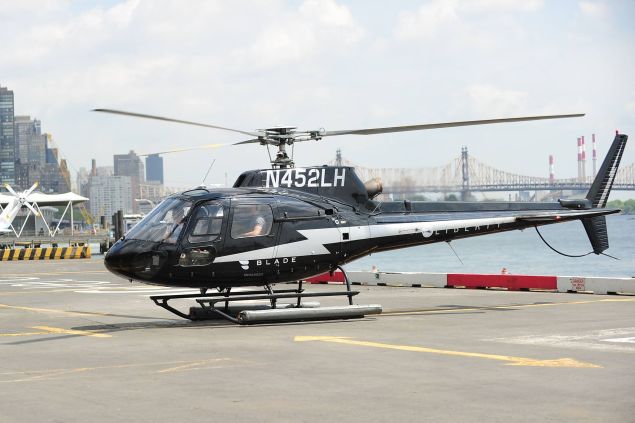 In theory, there's nothing better than a quick, traffic-free helicopter ride from Manhattan to the Hamptons, especially when a glass of rosé is involved. But Net-a-Porter and MR PORTER are challenging that concept by turning the weekend commute into an even chicer affair.
The two e-commerce destinations have partnered with Blade, the go-to helicopter service for shuttling between Manhattan and the Hamptons. The result of this partnership is a Hamptons Getaway Kit for him and her, which includes two one-way tickets to the shores of Eastern Long Island. From Net-A-Porter, the kit includes a pair of Frends headphones, a cosmetics case from Smythson, a towel from The Beach People and SPF from Hampton Sun. MR PORTER will be giving the boys a notebook from Smythson, a washbag from Want Les Essentiels, a luggage tag from Shinola and a grooming kit from Aesop.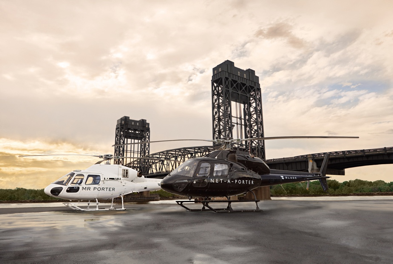 The only thing missing from the Getaway Kit is a return trip to the city, so consider booking a Jitney or phoning your next door neighbor to hitch a ride.
Launching on June 16, choppers will be leaving from the East 34th Street Heliport, West 30th Street Heliport or the 23rd Street Seaport Marina and arriving in Quogue, Southampton, East Hampton or Montauk. This launch coincides with the beginning of same-day delivery orders from both websites, making it easy to snag a dress for a last-minute fundraiser, a bikini for that surprise pool party or a nice, new shirt for a first Tinder date.
Just be sure to dress appropriately for this chintzy 'copter ride; this is not the time to show up for a commute in sweatpants and flip flops. Well, unless those sweatpants are from Vetements.