The United Kingdom's historic decision to leave the European Union this morning had immediate and rather drastic results. The value of the British pound dropped to lows not seen since 1985, the Dow fell more than 500 points, and Prime Minister David Cameron announced he would resign.
The unprecedented referendum has inserted worldwide uncertainty into the global economy, including luxury residential real estate in New York City. Some are claiming that the Brexit might actually have a positive impact on the real estate economy of the city, which is seen as a relatively stable place to store wealth.
"For the next two years, the European Union and Britain are going to be sorting out what this means," noted attorney Marc Landis, managing partner and chair of the Real Estate Department at Phillips Nizer, LLP. "There is continued economic uncertainty and cultural uncertainty, and while all those things are happening, the United States in general, and New York City in particular, look like an even better place to invest your money than before."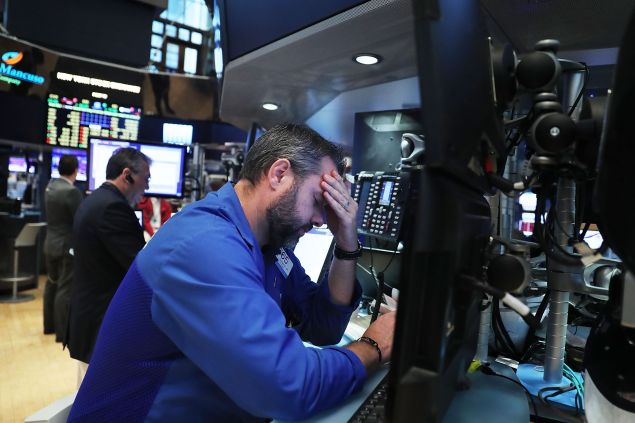 "I expect that there will be, if anything, a slight uptick in the demand for investment-grade real estate here—the U.K. will survive and so will the E.U.," Landis told the Observer. "It will be different, and there will be a period of adjustment. But what people are going to find in the meantime is that there will be less certainty. And when there is less certainty there, investing here becomes that much more attractive."
While the uncertainty in the United Kingdom and European Union may very well cause some to look for investment opportunities in the United States, and New York in particular, that uptick is most likely not quite enough to counterbalance the current softening of the super-luxury market in the city and its surplus of high-end inventory.
"This doesn't offset the soft high end, but it is certainly helpful in terms of international demand—but you still have the core challenge of surplus of supply," Jonathan Miller, CEO of appraisal firm Miller Samuel, pointed out. "It probably will have a barely net positive for the super-luxury market here," he predicted. "It's a positive and it's helpful, but it isn't a game changer for the super-luxury market."
"This also basically ensures interest rates will remain low in the United States for a number of years," Miller added, "because the Fed has been trying to get control of the market into having rates higher, because there are benefits of that, like normalizing credit, but it hasn't worked."
The multitude of other issues and questions arising with the Brexit have cast an increasingly large cloud of uncertainty over all who will be affected. "When you look at the Brazilians and the Chinese, it's logical to say they're coming here because it's safe—but what if your business and your assets are being challenged by a new economic reality, and there's all this uncertainty in the world—does it really cause a massive flow of demand into New York?" Miller asked. "I think we're in danger of overhyping this as a benefit to New York."
"I think that the Brexit could ultimately lead to greater investment in New York and the United States," Stribling president Elizabeth Ann Stribling-Kivlan agreed, but "we must see where and how the laws on residency and currency are impacted in the U.K."
At the same time, the decline of the British pound against the U.S. dollar makes the process of purchasing anything in America all the more difficult for the U.K. buyer.
"If I'm British, the power of my pound has automatically declined in less than 24 hours by almost 20 percent, so buying power is down," Stuart Siegel, president and CEO of Engel & Völkers New York Real Estate, told the Observer. "I think there will be six months of uncertainty, where capital that is already here will probably be deployed, and I don't think we will see the same inflow we have in the prior six months," Siegel said.
"For the balance of the market, it's not helpful, because it makes it more expensive to buy here—if you're in Great Britain, as someone thinking about investing abroad or in a pied-a-terre in New York City, there could be a lot of economic problems," Miller agreed.
While most expected the referendum to be a close call, the end result to leave the EU was not the predicted outcome. That unpreparedness has only further contributed to the overall uncertainty right now, and only time will tell how far-reaching the impact of the Brexit will be worldwide.
"I think some of this is a knee-jerk reaction to the Brexit, based on the markets having gotten it wrong," Siegel said. "They didn't think it was going to happen, and they don't like to be wrong, so they're scurrying now."
There is one outcome of the Brexit that will almost undoubtedly benefit New York's economy—at least ego-wise, in coming out on top over London as the unofficial financial capital.
"This will help New York City in its sort of battle with London as the world's financial capital, which has the potential for remote potential for more jobs in the securities industry, and just a general advantage, especially over the next few years as Great Britain figures this out in extracting itself from the European Union," Miller acknowledged.
"Personally, I didn't believe this would happen—this is an event we will be talking about for generations," he declared.