Sitting in the diminutive township of Julliac-le-Coq is a 17th century stone compound that just so happens to be owned by one of the most well-known vodka brands in the world. Since 2014, the sprawling 14-bedroom Le Logis has been largely secretive private residence where selected invited guests immerse themselves in all things Grey Goose – even the floor of home's pool is emblazoned with the brand's signature flying fowl. This entire vodka universe is the brain chid of Grey Goose's creator Francois Thibault, who started the brand in 1997 at the request of American billionaire, Sidney Frank. 
Mr. Thibault visits often from his home in Cognac just 20 minutes away, where he maintains his own sprawling personal collection of wine, vodka, and cognac, but he considers Le Logis the proverbial "nest" for Grey Goose. "We don't want to give the impression of being a castle or a museum," Mr. Thibault said as we sat in the home's modern living room. "We're opening the doors for the first time to the public at the end of the summer, and this is really a place where you touch and feel the brand in so much more of a direct and intimate way, and that's really a special thing for us. The consumer, especially the Grey Goose consumer, can't have the wool pulled over their eyes. They want something that has a bit more depth to it."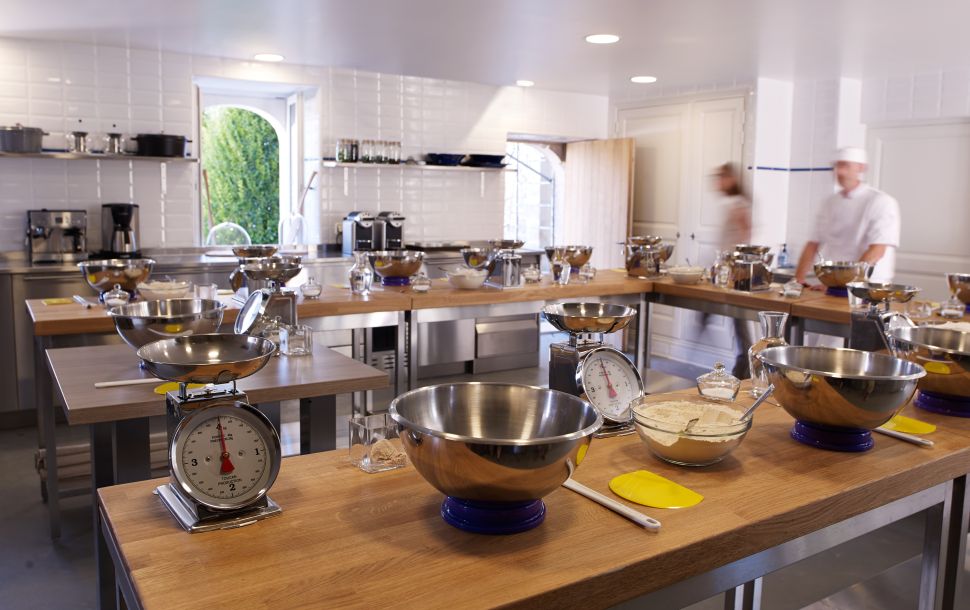 Come August, Le Logis will open its doors to the public for two day experiences in partnership with luxury travel agency Brown + Hudson. For $1800 per person, the weekend jaunt includes poolside lounging, bread baking in the home's onsite "boulangerie," and of course, cocktail mixing led by Grey Goose Global Ambassador, Joe McCanta.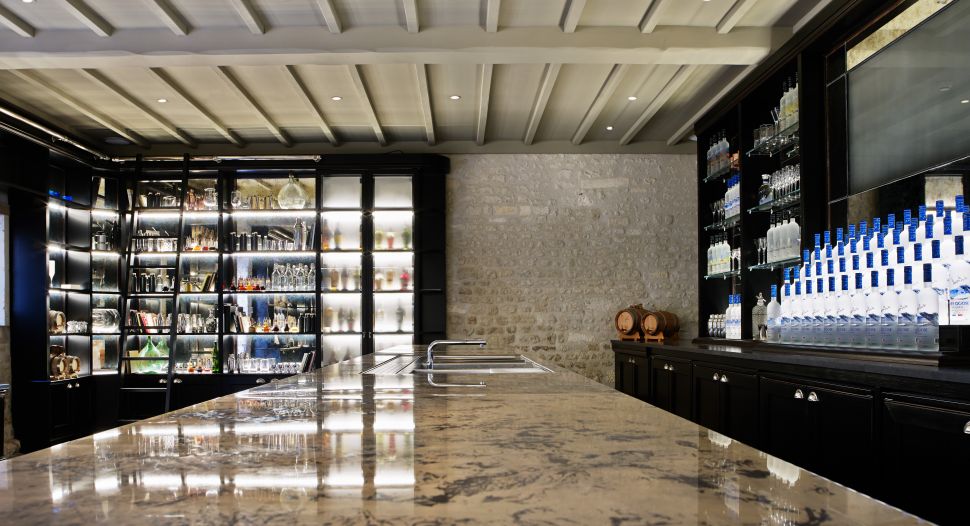 There's not much visible from the home except rolling hills full of carefully pruned grape vines, and when staying at Le Logis there is an obvious irony to the experience of being surrounded by vineyards with no wine to drink – only vodka. To make up for this, Mr. McCanta dreamt up a trio of "Cocktails du Vin" that strike diners more as a wine than a mixed vodka drink. "It's always fun to try to defy people's expectations, and one of the more fun ways I've been able to do that is with our Cocktails du Vin," Mr. McCanta said before we settled into dinner. "Each one is a cocktail that looks and tastes like one of the fine french wines I had fallen in love with whilst studying as a sommelier prior to being a mixologist. The white is modeled after a crisp Burgundian Chablis, the rosé a lovely juicy Alsatian number, and the red a robust Châteauneuf-du-Pape. Each, however, is made only from Grey Goose and blend of the finest of other natural ingredients to mimic the wine. So, re-creating the beauty of french vinology using Grey Goose was truly coming full circle for me."