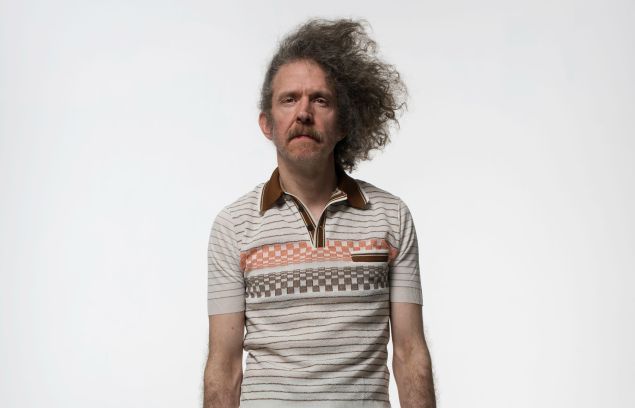 To Martin Creed, taking a shit is art. So is vomiting. And so is smashing flowers, slamming the top of a piano open and shut and the mere existence of an ass crack.
The Turner Prize-winning British artist is known for his singular (sometimes gross) sense of humor, sparking debate with seemingly mundane, Duchampian conceptual actions and for nabbing Britain's coveted Turner Prize by rigging a light switch with a timer. Now, he's just opened his largest show in the U.S. to date, "The Back Door," which runs at the Park Avenue Armory through August 7, and the jury is out on what New Yorkers will make of Creed's Punch and Judy act.
The English-born, Scotland-raised artist (though he hesitates to call himself that) is the first to occupy both the building's massive Wade Thompson Drill Hall and newly renovated historic rooms. But unlike many that have shown at the Armory before him, Creed has chosen not to fill the hall with a larger-than-life, flashy display of high production value—though he's certainly capable of such work. (He currently has a large-scale neon sculpture installed in Brooklyn Bridge Park, as we previously reported.) Rather, he's projected a series of short films featuring various people, including his mother, opening and closing their mouths to reveal an unidentifiable tongue full of mush. In between clips, the projection shuts off, and the drill hall's metal gate opens slowly onto Lexington Avenue, flooding the pitch-black space with light and offering a passing view of one of New York's busiest thoroughfares.
"Probably it's all about my mum," Creed told media during the show's press conference. In his remarks, the artist twitched and spoke in a stream of conscious ramble through his thick Scottish brogue on the chaos of the world, his ongoing search for something but he's not sure what and landing in the art world because he didn't like being judged by school exams. "Life is very stupid," he said. "It does things for no reason."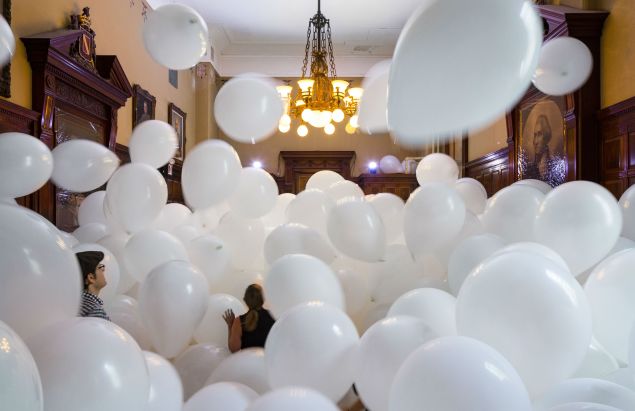 He even delivered sage advice for avoiding arrest at airports. "You can't piss around talking about bombs."
All this is to say Creed thinks a great deal about the state of the world, and as simple as his work may appear at first glance, every size-order arrangement of furniture and room filled with balloons is an earnest attempt to understand the absurdity of existence.
Tall and lanky, with a frizzy coif of hair and metal-rimmed glasses, Creed shakes my hand and then immediately whips out a wet wipe to sanitize his of whatever germs I may have passed him. To my questions, he often pauses and squints his eyes, or rocks to and fro in contemplation. He's not stumped, but instead searching hard for a satisfying answer.
"I want to live in the world, I don't want to live in some deluded bubble of my own," he tells me. "If you start working on your own thing…you have to in a way zone in on that so that becomes the world. But then, the danger of that is you just end up going up your own arse. You're denying the rest of the world."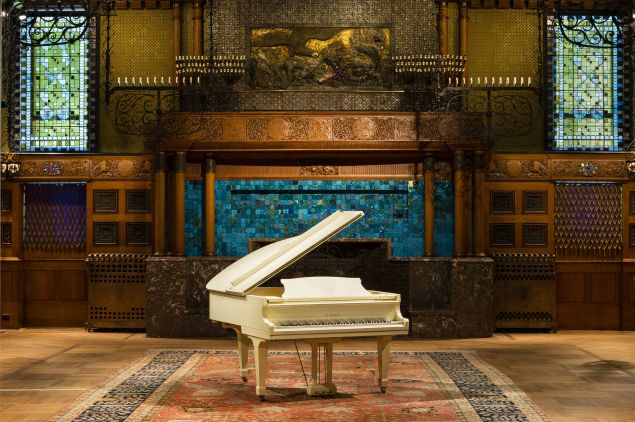 Over the years, Creed's stunts have raised more than a few eyebrows. His work has on occasion been reviewed harshly by critics for barely resembling art at all. The Guardian went so far as to call his art "dumb." When he won the Turner Prize in 2001, for Work No. 227: The Lights going on and off—literally an empty room where the lights turned on and off on a timer—the British public was incensed, and one person protested by chucking eggs at the gallery walls.
"No one ever calls Sol LeWitt dumb," exhibition curator Tom Eccles told press on the artist's perplexing oeuvre. Creed, he says, provides a humanist view of "what it means to have a mouth, a bottom, genitals."
Despite mixed reviews, Creed hasn't changed his tune, though he admits "I get hurt if people don't like my work." He still enjoys the art world, and is thankful for the opportunity it provides to escape the world's "artificiality." "That's what I love about the art world," he says, "that basically people can be stupid and it's a serious thing."
In "The Back Door" he continues to poke holes in any common definition of fine art that might exist, and shows films of people forcing themselves to vomit and a woman taking a pathetically puny shit on the floor. There's even a song he wrote himself wherein he just sings, "Fuck off" over and over.
Eccles showed the "shit film" and the "sick film" at Bard, where he's head of the curatorial program, ten years ago. The response was far from negative. "Actually the guards really liked it. They spent far too much time guarding the 'shit film.' I had to tell them to stop guarding the 'shit film,' " he says.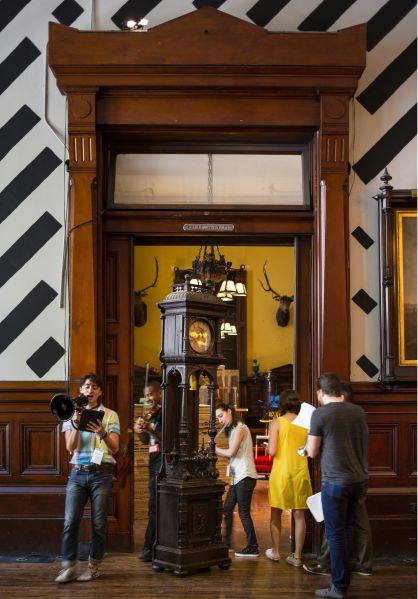 There are a few overtly political works on view. But even when Creed is exploring a darker theme, such as Europe's ongoing migrant crisis, dark turns to light in a flash. In the film, Work No. 2533: Border Control, pictures of military border checkpoints flip through a slideshow accompanied by Creed singing, "It's a border control. It's a border con. It's a border. It's a bore."
Creed plans to release a new album of songs titled Thoughts Lined Up in July. At the Armory, a band of free roaming musicians wanders between the drill hall and the front rooms, singing a sampling of his tunes. "I Can't Say No," is an autobiographical song about the artist's mother. And "Where are you gonna be?" recounts his childhood obsession with always knowing where his mother might be at a given time in the house.
"[Martin] makes you see things differently," Park Avenue Armory president Rebecca Robertson said. She highlights his many additions to the Armory's Library, a room filled with glass cases of polished silver trophies. Between the prizes, here and there, Creed has inserted a tower of Lego bricks, torn and crumbled papers and a thumb-sized, squished ball of Blu-Tack, among other oddities.
"The cactus work is quintessentially Martin," says Eccles, of Work No. 2736, a series of cacti arranged in height order in the Field and Staff room. "All these works you could make for yourself at home, but in making them they won't be a Martin Creed. The cactus piece is so mind-numbingly beautiful, you just wish you had that in your life. And I find that with all of Martin's work: that I wish I had that in my life."
Below, Martin Creed's Work No. 1090: Thinking/Not Thinking, on view in "The Back Door" at the Park Avenue Armory.