As natural beauty has grown from a niche consumer base to a national discussion, brands devoted to non-toxic and organic ingredients have gained a devoted and fashionable following. With celebrities Gwyneth Paltrow, Miranda Kerr, and Jessica Alba taking a stance against the loose regulations of the beauty industry, the conversation around the dangers of toxic ingredients has continued to grow. Hoping to fuel the discussion, Beautycounter announced today that it has acquired luxury natural beauty line NUDE Skincare.
California-based Beautycounter earned its status as a leader in the natural beauty world with their rigorous Ingredients Selection Process that bans parabens, phthalates and more than 1,500 other ingredients when formulating its products. The company has made its thoughtful products available to the masses with limited product collaborations with goop, J. Crew and a line with Target, set to launch this September. NUDE has taken on the luxury market with its Beautiful Without formulation standards, which are closely aligned to Beautycounter's.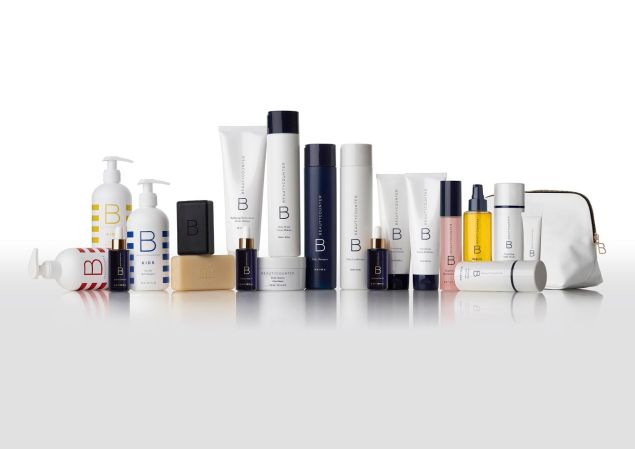 "We created NUDE because we wanted to develop beauty products that are as safe and natural as they are effective," says NUDE's founder Ali Hewson. "In Beautycounter, we found our company's soul mate." The deal comes complete with Hewson and husband and musician Bono taking on roles as Beautycounter investors, with Hewson also joining the board of the brand's parent company Counter Brands, LLC.
While the melding of the two natural beauty brands seems like a simple act of joining forces, the acquisition of NUDE by Beautycounter is a step in making natural beauty more accessible. With NUDE's international presence and Beautycounter's recognition with U.S. consumers, together the two brands will widen the reach of natural beauty products that abide by the earth-based, paraben-free rhetoric.
By joining forces both brands hope to not only create a larger and more accessible natural beauty product consumer base, but to also advance beauty regulations. With Hewson's social activism background and Beautycounter's role as a driving force behind a national movement for improved transparency in the beauty industry, this duo is prepared to take on the lack of federal beauty regulations, which have been in place since the '30s. "Our mission is to get safer, high-performing products into the hands of everyone, and this acquisition advances that goal," said Gregg Renfrew, Founder and Chief Executive Officer at Beautycounter. "In reaching more consumers with both Beautycounter and NUDE, we can advance support for our movement in Washington."
It's clear that the addition of NUDE Skincare to the Beautycounter brand is not just an acquisition of products, but more of a marriage of missions. With the world of beauty largely unregulated, many consumers are unaware of the toxic chemicals that they are applying to their skin. Together, these brands hope to change that.