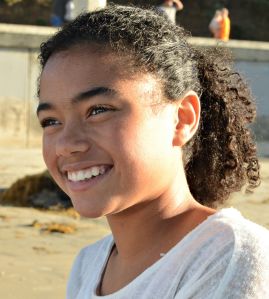 The other day, in her Big City column in The New York Times (and, indeed, before the Orlando murders pushed all other outrage temporarily off our radar) Ginia Bellafante wrote a sentence I found myself nodding vigorously along to: "Over the past several years, the issue of campus sexual assault has managed to sustain American attention in a way that few issues regarding the welfare of women, or the welfare of anything, have managed." She was referring to the outrage against Brock Turner, the Stanford swimming star who raped an unconscious student behind a dumpster and received a shockingly lenient sentence from a judge (sparking a petition drive for the judge's removal). The victim's eloquent court statement went viral, earned praise from Vice President Joe Biden, and was read aloud in a Congressional committee. Bellafante had a second point: Young women less privileged than college students are in danger of fates worse than rape (severe domestic abuse and murder), and she gave a searing recent but media-ignored example.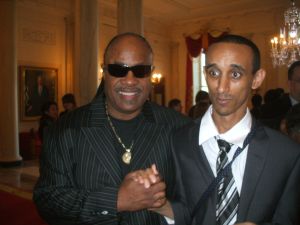 With no desire to take away from the deserved anger over the Stanford rape case, I have noticed that the flip side of social-media rallying is that some causes both of activist outrage (in this case, campus sexual assault) and of activist sympathy (transgenderism) can suck all the air out of the Worthy Causes room. We use up our good-citizen emotional chips and our activist chits on these high-profile causes, but the truth is there are poignant stories of struggling, activism-needing (and funds-needing) heroes that go untold. These hidden heroes have health-based, nonpolitical challenges (thus, the sexy water-cooler-arguments and click-bait components are absent), and the number of people they represent is small, whereas the socially hot-button movements have galloping statistics on their side. So, I want to push aside the Stanford outrage and the transgender-issues behemoth for a moment and tell you about a remarkable 33-year-old man, Mussie Gebre, who is on a frustrating but dogged uphill climb for a modest sum ("$5 million won't do everything, but it will make a difference") to enable the 70,000 Americans—who, like him, are on the deaf-blind continuum—to be able to communicate like any other citizen. (In Mussie's case, think full-on Helen Keller.) And about a girl, Maya James, who is deteriorating from an ALS-like disease, SCAR7, that only 18 people in the world have so far been diagnosed with but a disease for which a medical researcher in Texas is on the very feasible hunt to successfully treat…if people will join an emergency funding campaign to raise a mere $200,000.
"Frequently people say, 'Wow, it must be so hard. If you're deaf and blind, how do you cook?' …I'm depending on touch, I'm depending on smell. It's not difficult at all. What is difficult is: Technology is designed for people who rely on their sight and their hearing." And that's what Mussie is determined to change.
I met Mussie (pronounced Moo-sah) in a Manhattan apartment last winter, courtesy of the sports marketing consultant Steven Warshaw, who for years has been his fervent champion. Thin and elegant, with handsome Ethiopian features, Mussie cannot see or hear, and I interviewed him—when he was sitting with his gigantic guide dog, Werner—through two interpreters, the first receiving his finger-touch "words" in the palm of her hand and then relaying them in sign language to the other (the hearing-impaired son of two deaf parents), who relayed them to me in slow, loud sentences.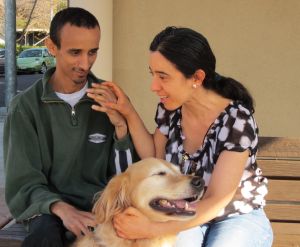 In this time-consuming but absorbing way, Mussie told me his story. He grew up in poverty, dodging bullets in war-torn Eritrea, and had virtually no education until he arrived in Oakland, California, at age 12 to live with his mother, who he had always thought was his sister. (He has been a proud U.S. citizen for 10 years—"I love this country.") As a fragile, illiterate, but determined deafblind boy, Mussie hurtled into one of the most uncoddled school systems in the country pretending he could see and hear. He got bumped into a lot and quickly gave up the ruse. He didn't learn American Sign Language until he was in high school—the first book he devoured was Anne Frank's The Diary of a Young Girl—but his education really took off when he landed at the Helen Keller National Center in New York 15 years ago. He became passionate about computers and engineering, but the inadequate technology for deaf-blinds kept him from being competitive; he went back to Northern California, graduated from a small college with degrees in psychology and anthropology, became an intellectual autodidact and started fighting for more interpreters, accessible public transportation and desperately needed communications technology. In 2002, at age 20, Mussie founded the DeafBlind Citizens in Action (DBCA) to advocate zealously for the 70,000 deafblind like himself who insist on living highly productive lives.
During our talk, Mussie revealed his wit—and his political memory—through self-deprecating wisecracks: When he took sips of water, he compared his presumed awkwardness to Marco Rubio's gaffe, years ago, slurping from a water bottle while giving the Republican rejoinder to Obama's State of the Union Address.
Mussie and I did a lot of emailing after that. His emails were literate and self-assured—long paragraphs about Obama, Bernie, Hillary, Trump, even Gloria Steinem and whoever else was in the news—rendered with the calm acuity of a PBS analyst. He reads media outlets through his Braille device regularly, though he says, "Politico was very accessible via an iPhone app until recently, forcing me to alternate [now] between CNN Politics and the politics section of MSN News." When you're deaf-blind, you're at others' mercy.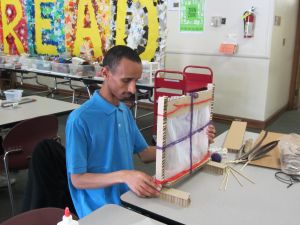 But that doesn't mean Mussie is self-pitying. Far from it. He told me, "Society is made for people who hear and see, but for those of us who have been deafblind"—the group sees their situation as a unique condition with equal challenges and for that reason does not use a hyphen between the two nouns—"we realize you don't need sight, you don't need hearing: We still have touch and taste and environmental information. We have animals. We have trees. Frequently people say, 'Wow, it must be so hard. If you're deaf and blind, how do you cook?' I think that's a very odd question because I'm depending on touch, I'm depending on smell. It's not difficult at all. What is difficult is, technology is designed for people who rely on their sight and their hearing." That's what he's determined to change. So when he isn't caring for his deafblind girlfriend Catalina, who recently survived major surgery, he spends much of his time pounding the keyboard in appeals to congressional members—and to relevant others. (To the representative of an iconic entertainer whom he met in 2010, the year he also met President Barack Obama, he wrote, with no response yet, "The reason I am interested in reaching out to Stevie Wonder isn't simply because we are both blind. Rather, it is because he has clearly demonstrated a longstanding commitment to social justice. To that end, I thought it would be a good opportunity to help promote one of America's most underserved communities: people who are deaf-blind.")
I have watched Mussie do this shrewd, dignified, sometimes fruitless, outreach for the last several months, and I've always thought, for such a worthy cause, it shouldn't be this hard. But a few months ago, even the Helen Keller National Center itself declined to provide assistance—and that was the week that President Obama forgave the student loan debt of thousands of less severely disabled recent college grads. (The Center soon reversed course and ultimately gave $10,000—enough to fund a gathering of five young deafblinds.) Mussie soldiered on and then, finally, despite "these [setbacks]," reported being "in negotiations with several potential sources of funding to allow three to six new young people to be empowered through our program."
Think of it, though: Three to six new young people here, five there—a mere handful of the needy. Currently, only $9 million annually is budgeted by the federal government to this community, which breaks down to a woefully insufficient $129 per deaf-blind American. (Braille machines are more than $600 each, not to mention the cost of teachers, technology and transportation.) At one point, Mussie sadly mused, "Whatever happened to social responsibility?"
Still, he says, "I would not say I have been 'hopeless.' To me part of the journey of life is overcoming obstacles, not feeling that nothing is impossible…I feel confident. I never view disability as a barrier. For me, the barrier is the lack of empathy it may generate."
Mussie will be in D.C. this week, trudging the halls of Congress (including meeting with Mitch McConnell) and into the offices of a number of federal agencies, including the FCC. He'll be accompanied by Werner, his interpreter, his too-heavy Braille machine and several other deafblind activists trained to authoritatively present "specific requests, questions, counterarguments, etc." A videographer will memorialize the heartfelt, aggressive lobbying. He was trying to get into the highest quarters—he has "hoped that President Obama will cement his legacy of major policy accomplishments (Cuba, Iran, Affordable Care Act, etc.) by bringing together America's business community to tackle access barriers for [the deafblind] so that his successor continues the march toward a more accessible society for all." Now he thinks the mass murder in Orlando—and the current Presidential family vacation—has made that meeting impossible on this trip.
Still, he stresses, "Obama has a chance to shape U.S. society by promoting inclusive policies, like he did with My Brother's Keeper or the $750 million private investment the president secured for high-tech access in U.S. schools or the many other initiatives unveiled by the president over the years."
Click here to learn more about the DeafBlind Citizens in Action.
Now, to Maya: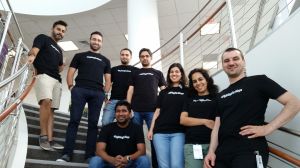 "The most beautiful thing about her is her smile," her parents, Beau and Suzette, write about Maya James, a typical teenager in San Diego who loves Meghan Trainor and Taylor Swift and frequently gets embarrassed by her lawyer dad, especially since he now spends every nonworking, waking hour posting and blogging on her behalf to raise money for cure-possible research that has just been set in the works for her exceedingly rare disease.
Back to Maya's smile: "It's infectious," says her mother, "and everyone in her 'village' of caregivers wait for it to illuminate their day. On bad days, it diffuses the reality of watching her disease progress. Maya will tell you a joke or make some small, wickedly insightful comment, and the whole time she'll watch you, waiting for you to smile back, because it makes her day, too. Maya cannot walk without assistance. We know that the cells in her brain and her major organs are slowly dying." Pause. "She turns 13 on June 28."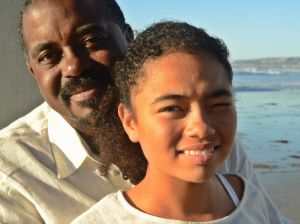 In May 2014 a neurologist and two other doctors gave Beau and Suzette James "the horrible news": Maya had Atypical TPP1 Deficiency, better known as SCAR7, an extraordinarily rare disease whereby the gene TPP1—which produces the enzyme of the same name and is contained in lysosome, the container for enzymes that contribute to the necessary breakdown of waste material in the cells—is mutated. In rough vernacular: Imagine the cell as a city with a sanitation department. The lysosomes are the cells' incinerators and the recycling stations and garbage trucks. But when there is a mutation, that important waste-disposing function does not happen, and disability slowly ensues.
The Jameses took the research paper on SCAR7 that their neurologist had published, and "We forwarded it to every researcher and medical professor we could find," Maya's father Beau says. Dr. Huda Zoghbi wrote them back: " 'Come and see us,' " Beau recalls. " 'We've got some interesting unpublished research here.' "
The Jameses took the research paper on SCAR7 that their neurologist had published, and "We forwarded it to every researcher and medical professor we could find," Beau says. Dr. Huda Zoghbi—a professor in the Departments of Pediatrics, Molecular and Human Genetics, Neurology and Neuroscience at Baylor College of Medicine, an investigator at the Howard Hughes Medical Institute, and, significantly, the director of the Jan and Dan Duncan Neurological Research Institute (NRI) at Texas Children's Hospital—wrote the them back: " 'Come and see us,' " Beau recalls. " 'We've got some interesting unpublished research here.' "
"Zoghbi is a rock star," Beau says. "She's one of the living legends in the rare-disease community—and she is also one of the most compassionate people you will ever meet." Beau and Suzette flew to Houston in December 2015, sat down with her team, "and we spent an unbelievable amount of time with Dr. Zoghbi and her colleague Dr. Marco Sardiello. It was like a Ph.D.-level education in biology."
Dr. Sardiello became key: He had already tested the "master switch" for the lysosomes "in two other similar diseases, Batten Disease and Sanfilippo," Dr. Sardiello tells me on the phone. "After finding that switch, we were able to increase the degradation capabilities of the lysosome"—reducing the dangerous build-up of waste in the cells. Virtually on the spot, it was decided that Sardiello would start a four-year research effort to test the master switch for SCAR7 and that the Jameses would fund the effort by raising $200,000.
Sardiello commenced research on testing the master switch for SCAR7 last month. "We [medical researchers] are hesitant to use the word 'cure,' " he says, preferring "treatment." But, "we are definitely hopeful." And, yes, he and Maya are partners "in a race against the disease."
The Jameses are appealing to the public—to you: "We are asking our friends and family, near and far, to make donations directly to Dr. Sardiello's SCAR7 research." They have also started a social media campaign: You buy a "Fighting for Maya" T-shirt (proceeds go directly to the research), wear it every Friday, take a selfie of yourself in the T-shirt and share it and the news of the whole campaign (fightingformaya.com) with all your social media friends.
Maya's disease is "progressing," Beau reports. "She can't walk by herself. It is very difficult to understand her when she speaks. But she still has an amazing sense of humor. She spent last night reading me jokes out of a joke book, and as I'm listening to her, I'm saying, 'Hey Maya, look! You've got all these people fighting for you. And when I read her the responses she broke out in a huge smile.' "
Mussie and Maya: Two good causes—one, real time; the other, urgent. And you won't read about them anywhere else.