Colorado-based aerospace firm Sierra Nevada Corp (SNC) has announced that they have entered talks with the United Nations Office for Outer Space Affairs (UNOOSA) to establish an infrastructure for providing affordable flights to space for UN member states. SNC's new Dream Chaser space shuttle will be the workhorse for a variety of missions to low-Earth orbit and with facilitation by UNOOSA, become the world's first multi-national space transit system.
SNC and UNOOSA have signed an agreement to develop an Interface Control Document which will act as a general blueprint for connecting the spacecraft's engineering and software subsystems. The two parties will also develop a payload hosting guide that will help establish guidelines for countries to develop their own dedicated missions to low-Earth orbit.
UNOOSA is based in Vienna, Austria and run by Italian astrophysicist and veteran of the Italian Space Agency, Simonetta Di Pippo. The office and its duties are based on a series of international agreements made during the early days of the space race to helped establish universal protocols for peaceful operations in orbit.
These multilateral treaties address astronauts in peril, damage liability, and manned or unmanned vehicle registration. The principal foundation for UNOOSA is drawn from the Outer Space Treaty of 1967 which says "Among the principles embodied in the Treaty are the freedom of exploration and use of space for the benefit and interest of all countries, the non-appropriation of outer space, including the Moon and other celestial bodies, and the prohibition of the deployment of nuclear weapons or other kinds of weapons of mass destruction in outer space."
UNOOSA will coordinate with UN-member nations to customize their individual missions and will consider their budget, age of their individual space programs, and motives for needing access to space. "Our vision, in partnership with the UN, is to provide UN member countries affordable access to space and a range of multi-mission opportunities using the Dream Chaser spacecraft to host a wide range of payloads," said Vice President of SNC Space Systems, Mark Sirangelo.
"Countries will be able to customize their participation level commensurate with the maturity of their space capabilities and national desires, while engaging their universities, industrial companies and government laboratories, and most importantly, their people."
The Dream Chaser is a fixed-wing, reusable spacecraft that has the unique capability of being able to land at most commercial runways around the world because of its compact design and the limited use of toxic materials in its manufacturing. NASA recently awarded Sierra Nevada Corp. a lucrative contract to fly at least six cargo resupply missions to the International Space Station using the Dream Chaser to shuttle science and perishables to the crew.
SNC had also bid for the commercial crew contract awarded by NASA to taxi their astronauts to the space station, but lost to SpaceX and Boeing. While a cargo version of the Dream Chaser will be used for NASA's resupply missions and by different nations under this new agreement, SNC will continue to pursue a crew variant.
"That is something we are very interested in doing. We do need to try and find the best route in working on the crew version," said Vice President of Business Development for SNC's Space Systems, John Roth to the Observer.
Perhaps it's fate that SNC's Dream Chaser has been chosen to take the next step in building an international platform for access to space. After all, the design has been making its way around the globe since the days of the Cold War. In the final days of the space race, the Soviet Union was photographed by an Australian spy plane while testing the Bor-4—an experimental, fixed-wing spacecraft.
Those photos made their way to NASA after Australia turned the intelligence over to the United States. Later, they became the inspiration for an early shuttle concept called the HL-20. That lifting-body design would eventually be adopted by Sierra Nevada Corp. and used to conceptualize the Dream Chaser.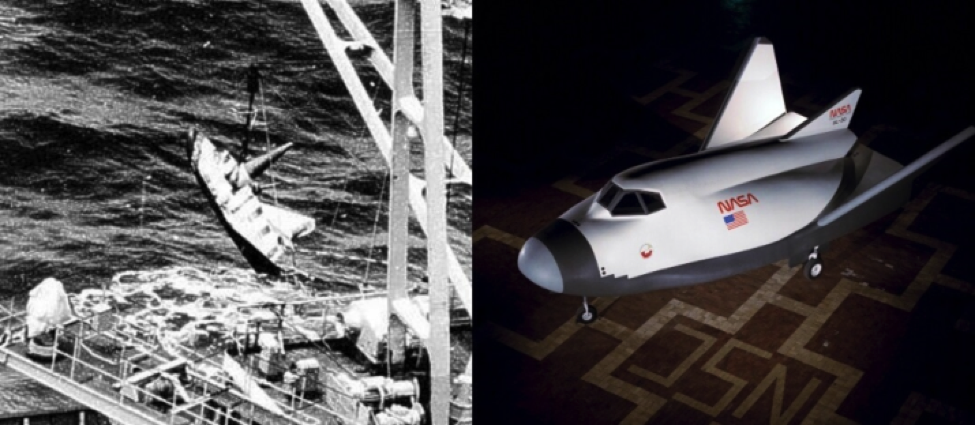 Dream Chaser will carry (along with its 12,000 lbs of cargo) the burden of taking the relatively benign platform of diplomacy currently being used to operate the International Space Station and going a step further to accommodate a larger body of participants. While a significant portion of ISS expeditions are mainly supported by Russia and the United States, the former space-race rivals are part of a 15-nation coalition that contributed to building and maintaining the station. With the help of SNC and UNOOSA, the amount of nations that can operate a laboratory in space will rise dramatically.
While it's unclear exactly how many nations from the roster of 193 member states will take advantage of this cooperative space program, a diverse range political, religious and economic ideologies now have the opportunity to participate in the space exploration business. "SNC is honored to partner with UNOOSA under our Dream Chaser Global Initiative to offer access to space to a wide range of countries, from those with well-defined space programs and objectives, to developing countries who would like the social and economic benefits of a space program without the time and financial burden of developing the necessary infrastructure," said Mark Sirangelo.
Robin Seemangal focuses on NASA and advocacy for space exploration. He was born and raised in Brooklyn, where he currently resides. Find him on Instagram for more space-related content: @nova_road.