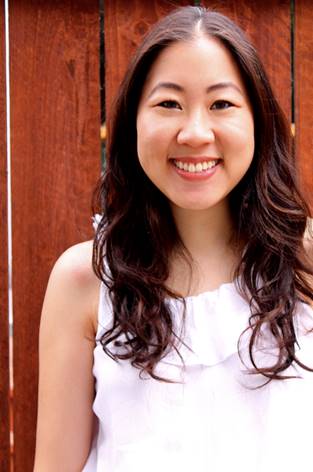 In an effort to find talented, but as yet undiscovered, storytellers, Universal Cable Productions sent out a notice inviting anyone to pitch a TV series idea to the network via a "Pitch Fest."
Well, at first the submission process wasn't exactly open to anyone. In the early stages of the pitch, UCP required that entrants have a recommendation from someone currently employed within their company.
After online chatter pointed out that getting a referral from a current UCP employee meant that the submission process wasn't really open to the general public, the powers-that-be wisely dropped the requirement, thus actually allowing anyone to send in an idea.
They were rewarded for their open-door effort with over 500 submissions. From that pool, 22 finalists were chosen and those individuals were allowed to present a ten-minute pitch to UCP development executives.
The winning pitch, The Thin Line, was submitted by Jeane Wong and is slated for development later this year.
Wong, currently a script coordinator on the series Arrow, is a graduate of UCLA with a degree in English literature. She was a semifinalist in Disney's ABC Writing program and is an alumna of the Producer's Guild Workshop. Her winning submission is a revisionist historical series set in present-day America where segregation still exists after the 1960s civil rights movement is unsuccessful. Against this backdrop, a man goes undercover for the FBI, setting himself on a collision course with his estranged brother, who happens to be the leader of a violent underground group.
"The theme of Jeane's script immediately caught our attention because it's compelling, timely and its themes resonate with what's going on in our world today," said Dawn Olmstead. Executive Vice President, Development at UCP. "We look forward to helping her bring her vision to life."
The UCP team has been instrumental in the development of several critically acclaimed series including Golden Globe and Peabody winner Mr. Robot on USA, The Magicians on Syfy, Girlfriends' Guide to Divorce on Bravo and Difficult People on Hulu.
Olmstead remarked that the development team was pleased by the quality of the presentations, given that most of the finalists had no prior pitching experience.
She also said that the open submission policy attracted an impressive cross section of individuals and ideas, with applicants ranging in age from their early 20s to late 60s. The group included such diverse occupations as an educator, an attorney, a journalist, a comic book scribe and several college students, among others.
Pitch themes included terrorism, time travel, the supernatural/paranormal, as well as socio-economic issues such as unemployment and economic hardship.
"When there are no formal gatekeepers involved, great things can happen. There were a lot of excellent presentations and it was tough to select just one," concluded Olmstead.