If you haven't given UnREAL the chance it deserves because you've been too busy watching Chad devour lunch meat on The Bachelorette, it's time to tune in. The show was created by Marti Noxon, previously a writer for Buffy the Vampire Slayer, and Sarah Gertrude Shapiro, a former Bachelor producer. While Chad hanging a suitcase suspiciously close to his nether regions to work out might be entertaining, UnREAL is smart, cynical and oddly enough, far more realistic than the so-called "reality" show it's based on.
The triumphant, feminist masterpiece is returning to Lifetime tonight with "War," the first episode of the sleeper hit's second season. From the previews, it looks like protagonist and anti-heroine Rachel Goldberg will have an entirely new look. Last season, the frazzled reality TV producer was known for living, and sleeping, in sloppy jeans and no makeup–but in tonight's episode, she has sleek hair and exclusively wears all black designer outfits, paralleling her frenemy/nemesis/sometimes mentor Quinn King.
This season, Rachel's calling the shots, and the fake version of The Bachelor will have a black bachelor–something the actual show has never done in 20 seasons. The Observer talked to costume designer Cynthia Summers, who also worked on the superbly soapy Girlfriends' Guide to Divorce, to find out how Rachel's look will impact how absolutely bonkers she's bound to become.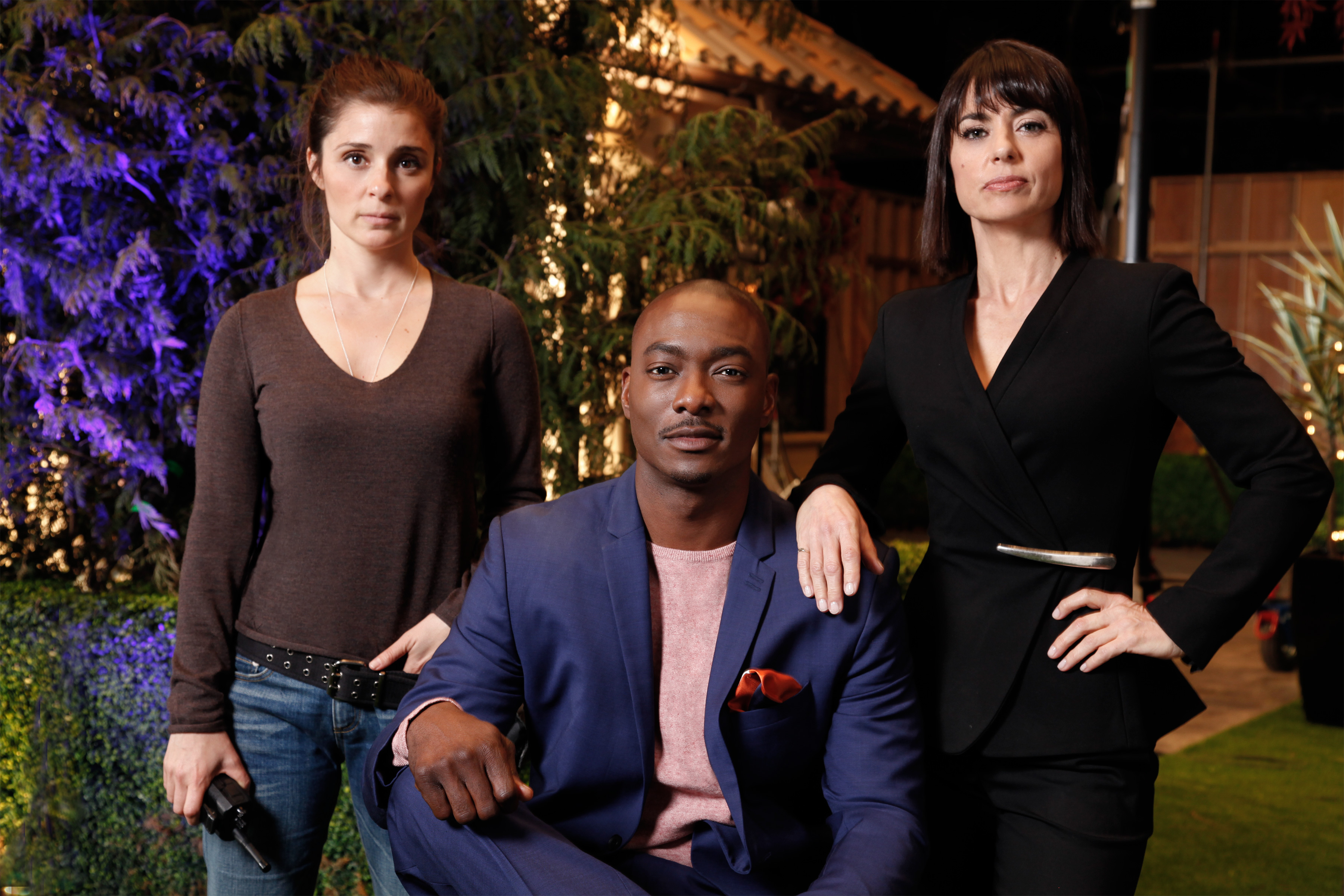 In the trailer for this season, it looks like Rachel's look is really going to transition. What was the thought process behind that? With Rachel running Everlasting in season two, a new look (à la season one Quinn) is in order to help her command the set. Black skinny J Brand jeans or Vince leather pants and silk camisole paired with a black Helmut Lang blazer and a kick ass pair of Valentino Rock Stud ankle booties set the tone and the palette for Rachel's new, improved self. All black and white, no color.
What's it like figuring out the outfits for Rachel, since she dresses like such a normal woman? It's both a blessing and a curse when faced with dressing a character that looks contemporarily pedestrian. It leaves all the "character" up to the actors, for one. I mean, we all like wardrobes to aspire to on-screen, whether we can pull their look off or not. So keeping characters looks dummied down, and still keeping our audience inspired by wardrobe is tough–especially on a show that is about empowered women! I look to all the powerful women in film that I work with, and I think you will see that reflected in our ladies–strong, body-con silhouettes in monogrammatic tones.
Will she ever return to her normal girl roots? Rachel's wardrobe this season will be even more telling of whats happening with her inner psyche… and you can count on swings in her mood, which will inform swings in her look, harkening back to season one. The messier her mind, the messier her look.
[youtube https://www.youtube.com/watch?v=hZSqu4lcQMY&w=560&h=315]
Will Rachel be dressing more like Quinn in this season? It seems like her look is evolving to mirror hers. This was totally intentional. Rachel looks to Quinn for approval in making most of her moves in life both personally and professionally, and seeing as she has come back to season two in Quinn's capacity as executive producer, it made total sense that she would evoke Quinn's look in her makeover. She is literally walking in Quinn's shoes in so many ways this season–and then, that inspired Quinn's upscale look in her new show runner position. Still realistic, but with a lot more polish. We will definitely see Quinn rock the body-con Victoria Beckham dresses and skirts.
What's your inspiration for dressing the Everlasting women? Did you watch episodes of The Bachelor and The Bachelorette for inspiration? Season two of Everlasting contestants were in many ways informed by season one.  And, yes, definitely influenced by The Bachelor. Our constant goal on UnREAL is to show the beauty and the beast, as it were. In front of the camera, all the sparkly fairy tale beauty of hopefully finding love, behind the camera the dark reality of working in the hard and fast unforgiving world of 14 hour a day reality television. Nothing sparkles behind the camera, and that is totally reflected in the palette of our Everlasting crew. Murky earth tones, in utilitarian, on your feet all day silhouettes.
What will this season's suitor, Darius, be wearing?
Our suitor Darius, played by the always charming and talented B.J. Britt,  brings a lot to the table for Everlasting. Darius is a pro football quarterback, trying to polish his not so perfect public image. And he is a fashion plate! So, I turned to Carolina Panthers QB Cam Newton as inspiration for Darius' bold, preppy, glam style. We were not afraid to mix bold color, prints and textures. The man is almost always in a straight or bow tie, pocket poof, bold shirts and shoes to die for (when not in swim trunks or naked…this is a competition after all). His suits range everywhere from all white to… wait for it… stoplight red! He has the money and he certainly wears it well.