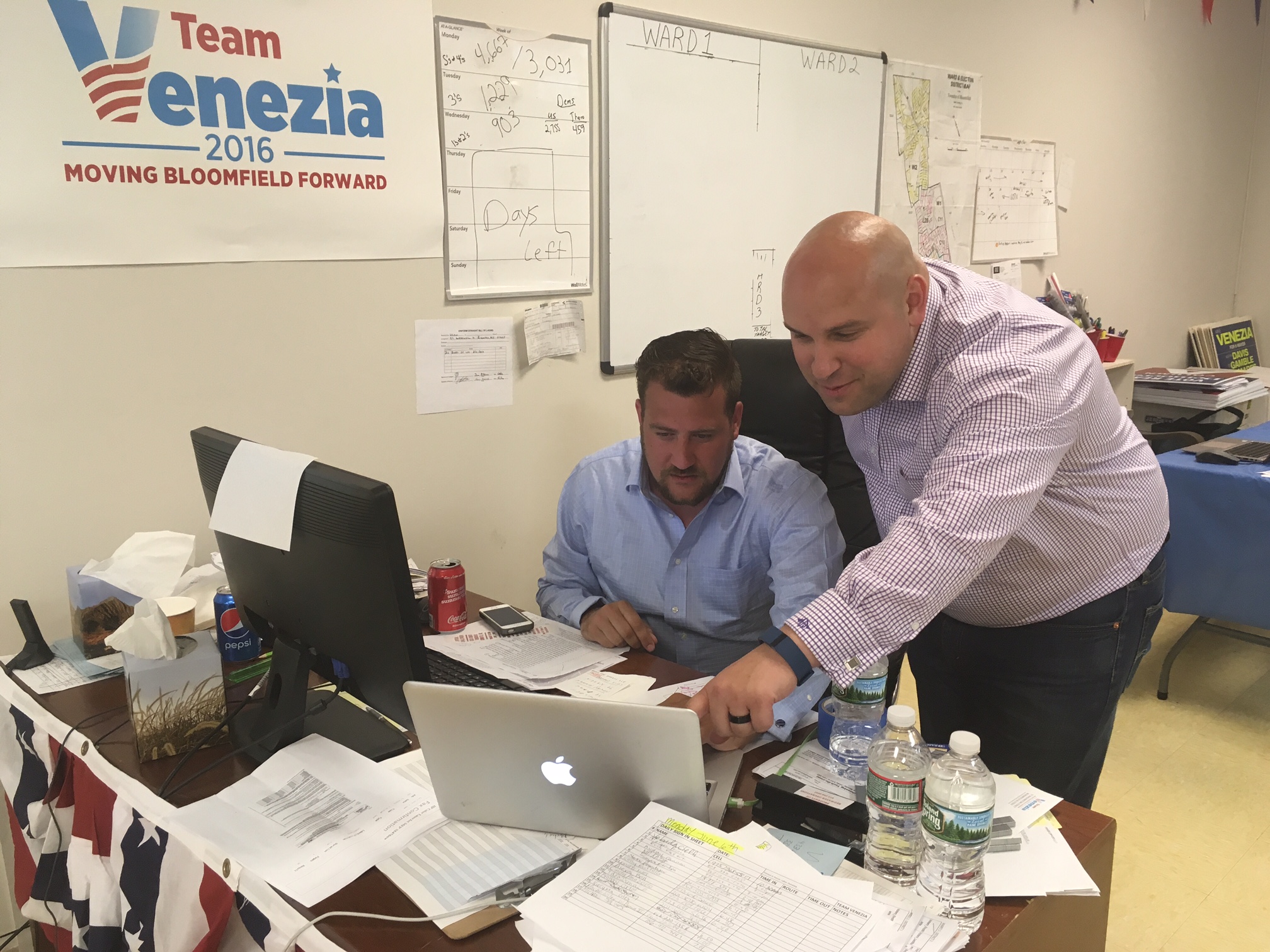 BLOOMFIELD – With just hours until the 8 p.m. closing of the polls in New Jersey's primary, incumbent Bloomfield Mayor Michael Venezia told PolitickerNJ that he feels confident in the lead up to Election Night. According to Venezia, turnout has been strong in some districts, something that could help carry him and his council slate—Ted Gamble, Carlos Pomares, and Wartyna Davis—to victory.
"We are on pace for over 5,000 voters which is high for a primary in Bloomfield," Venezia said of the total votes expected to be cast for both him and his competitor Councilman Joseph Lopez. "In 2012 there was no primary and president Obama only got about 1,700 votes. In 2010, the last contested mayoral primary, about 3,700 people came out so you are seeing an almost 1,500 increase in votes."
According to Venezia, the jump in votes has to do with the fact that this year's presidential primary is still contested, as is the mayoral race. He also said that "Bloomfield has become more Democratic in the past six years." Venezia is on the Essex County line under Democratic presidential frontrunner Hillary Clinton. Because Vermont Senator Bernie Sanders' campaign did not endorse any candidates other than freeholder candidates needed for ballot positioning, Lopez and his team are not on a line with any presidential candidate.
"We are expecting a big victory," Venezia said. "You are seeing numbers where you would see normal turnout throughout the whole day, you are seeing by four o'clock. One district in the first ward already has 190 voters, usually you would see 100 voters in that ward."
Venezia also said that 80 canvassers from his team are currently out. They started canvassing at 12 p.m. and will go to the close of the polls at 8 p.m.
"We are not letting any voter go untouched today," Venezia said. "Whether they are getting hit with door knockers, phone calls, text messages, Facebook messages. We have live data coming in and we are targeting the people who haven't voted yet. So hopefully we get even more than 5,200."
According to Venezia's campaign, about 3,000 voters are expected to cast votes in the mayor's favor. The winner of today's race will head into the November election and face off against Republican mayoral challenger David Tucker.