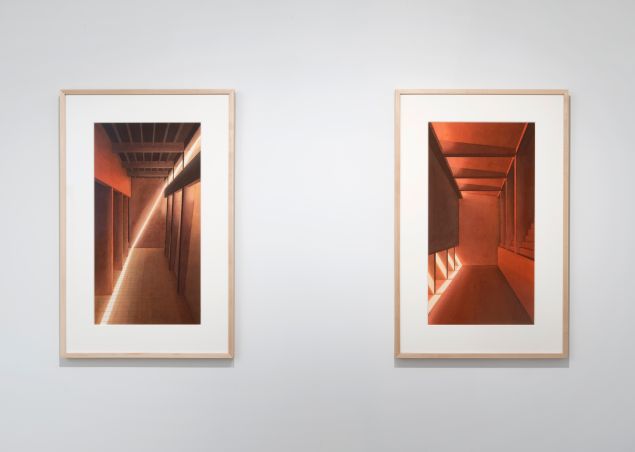 Painting—and in the larger sense, seeing—is about light. Light defines the shapes and reflects the colors we see. So in a sense, the study of painting or any art form is a study of light.
Leon Battisti Alberti, one of the original "Renaissance men," began theorizing about light and how it relates to art in the early 15th century. But it was his young friend Leonardo da Vinci who had the painting chops to apply these theories, via innovative techniques, to his paintings.
Lauretta Vinciarelli (1943-2011), like Leonardo, was Italian born and drawn to the arts early in life. She studied architecture at the Sapienza University of Rome, and was accepted to the esteemed Italian Board of Architects before moving to the U.S. in 1968. Over the rest of her life, she taught architecture in a variety of New York City colleges, including Columbia University, The City College of New York and Pratt Institute.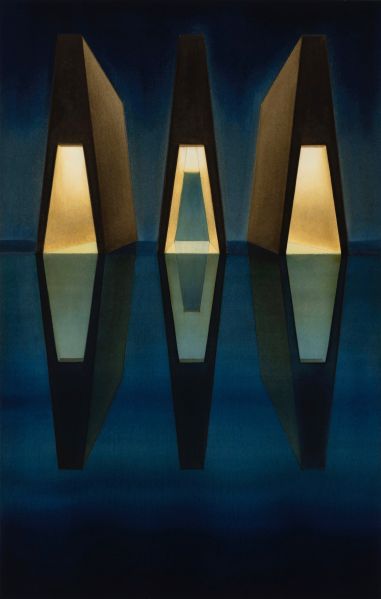 Aside from teaching architecture, Vinciarelli was also a painter (a watercolorist, specifically), and an exhibition of her works dating from 1990 to 2007 are now on view at the Lower East Side space Totah through September 18. Though her name might not be recognizable to casual, or even many professional, art lovers, this exhibition—and one scheduled at MoMA in the not so distant future—might change that.
Vinciarelli came of age as an artist during the reign of Minimalism, a time when mostly male artists like Sol Lewitt, Carl Andre and Donald Judd, with whom Vinciarelli lived and worked with in Marfa, Texas, during the 1980s, wrestled the art world's admiration away from traditional painting and towards the manly realness of raw materials and prefabricated objects.
As both a romantic and artistic partner to Judd, the two lived and worked together for 12 years at both his super-sized West Texas studio and exhibition space and at his building on Spring Street in Soho, which now houses the Judd Foundation. During this time, many of the experimental architect's designs were integral to the formation of Judd's immersive Minimalist art experience in Marfa. But Vinciarelli didn't care for credit on the project, and in fact, her own work owed more to a softer influence of Japanese philosophies and aesthetic principles.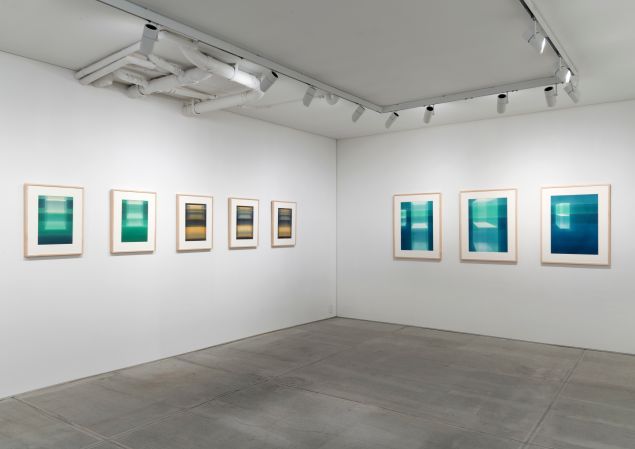 These were concepts that belonged to a quiet undercurrent within avant-garde circles of Minimalist thought, handed down from art historical outliers like Yves Klein, John Cage and other artists who were drawn to ideas surrounding chance and transience rather than materiality.
This lineage, along with a devotion to the order and classical beauty of her homeland, defined Vinciarelli's unique sensibility among her circle of Minimalists, a sensibility that directed her painting, architecture, and frankly, all areas of her life.
The show of jewel-like watercolors begins with the earliest and also the most realistic works on view: a series of vertical "Red Room" paintings dating from 1990. Works like these, such as Red Room Study 2, depict what appear to be anonymous high-ceilinged corridors, each with a variety of architectural details that block or let in light sources. Here Vinciarelli uses the properties of fleeting light to create epiphanic sensations that echo the religious Renaissance paintings of Masaccio or Leonardo.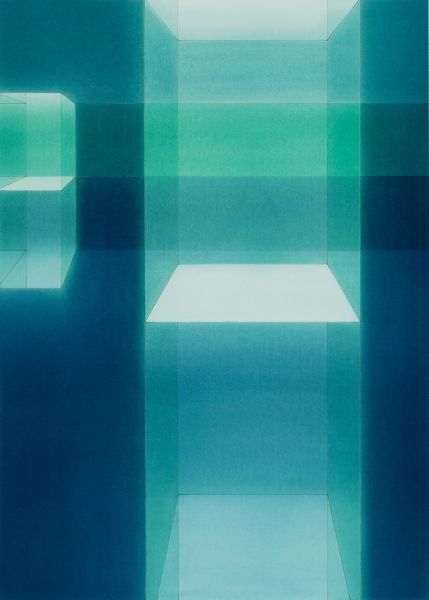 If you've ever used watercolor before, you know that hard-edged geometry is extremely difficult to render in a medium that naturally wants to flow all over the place. And yet, exacting edges, uniformed gradients, and even the effects of translucency or reflection are executed with mind-bending accuracy at each point of the artist's career.
In the mid 90's, Vinciarelli's focus turned to darker architectural shapes in space, as well as their dim reflections, resulting in space-age looking monuments that ring out from a dark void. From here, her paintings began to mimic artificial light, suggesting a supernatural world, rather than the natural cast of sunlight seen in her "Red Room" series.
By the 20th century, the artist had pared her practice down to translucent cube shapes, as in Suspended in Blue (Study 1), 2007. In this work, two shafts that magically contain or transport light up through the frame inhabit the paper. Here, the mystery of color via reproduced light takes center stage as representation cedes territory to abstraction.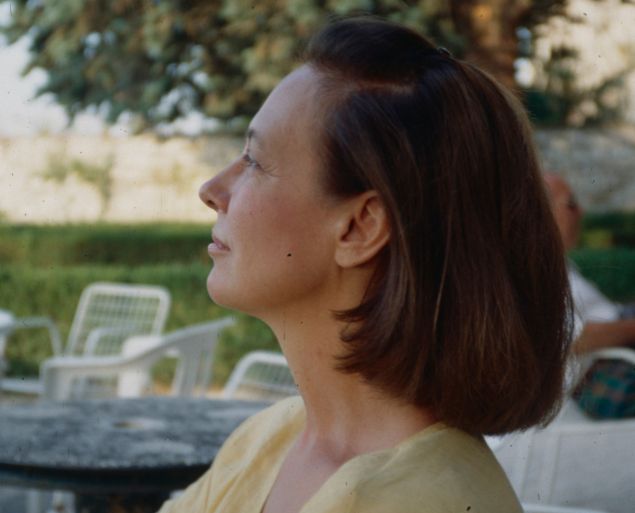 The excruciating level of execution Vinciarelli maintained (with only paintbrushes and ruled lines) over the 17 years represented in this show is remarkable, and it's proof of the almost religious devotion this artist had to her craft and to the act of seeing. It's unfortunate that Vinciarelli wasn't fittingly lauded during her lifetime, but her rigorous examinations of light feel so utterly timeless, it's almost as if they say to us "don't rush—we'll be here when you're ready."