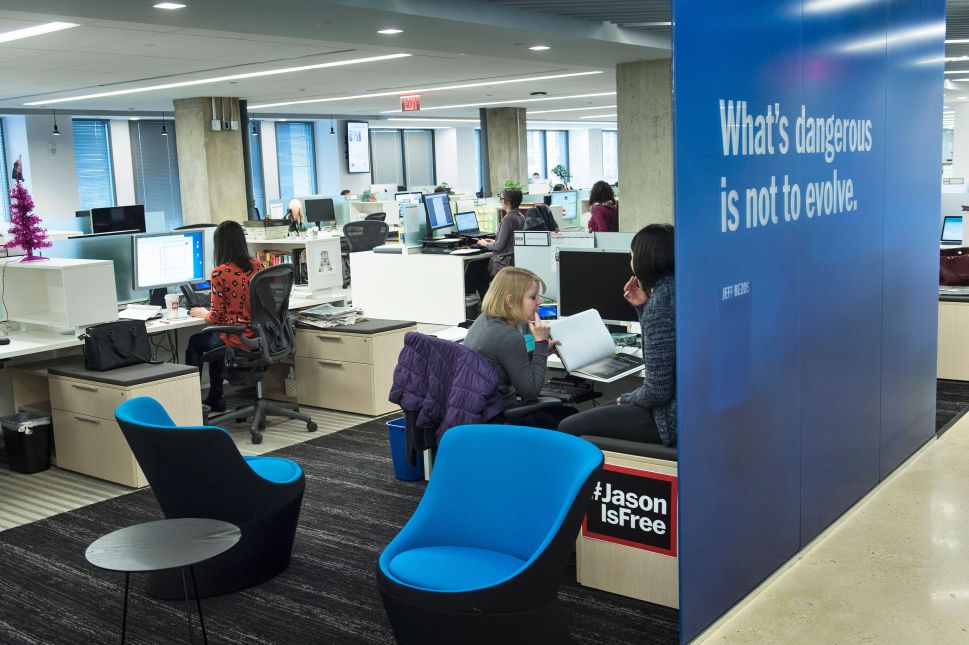 Taking advantage of Facebook's recent policy change, The Washington Post has begun publishing branded content on Facebook's Instant Articles platform, the newspaper announced today.
Last year, Facebook launched Instant Articles, a quick-loading interactive mobile platform that encourages publishers to post content directly on Facebook rather than use the social network to drive traffic back to their websites. In April, Facebook updated its policy to let publishers share content that's paid for by brands.
"At The Post, we're committed to providing superior reader experiences across the board, and that includes custom content we create for marketers," the Post's head of ad product and technology Jarrod Dicker said in an announcement.
The branded content is the work of the Post's in-house agency, WP Brand Studio, which positions itself as "a platform that connects advertisers with The Washington Post audience."
"At WP BrandStudio, we utilize each of our own platforms and social channels to consistently promote and drive traffic to our advertisers' sponsored content. We are also eager to make audience growth – beyond The Washington Post – turnkey for our brand partners," explains the website.
WP BrandStudio, like other in-house content agencies at media companies, maintains a separation from editorial even as it makes proximity to the newsroom a selling point.
"We were able to launch WP BrandStudio on Facebook Instant Articles by using the same tools the newsroom employs to publish its journalism across platforms,"  said WP BrandStudio head Annie Granatstein. "Our ability to leverage this experience is part of what distinguishes the content studio."
The Jeff Bezos-owned publication isn't the only company making sponsored content available as Instant Articles. Intel started posting stories from iQ, it's digital tech-focused publication, last week.