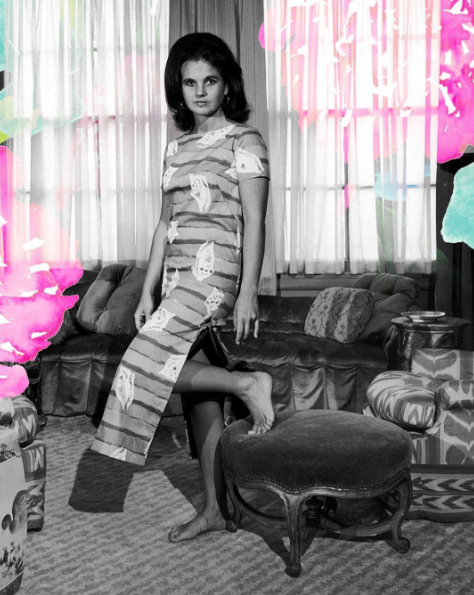 While other brands have seasonal shifts, preppy princess favorite Lilly Pulitzer have kept their shift dresses largely the same since its inception in 1962. Sure, they've introduced fresh silhouettes, cold shoulders and crop tops–now sorority girls feel just as comfortable in print heavy shift dresses as Junior League presidents–but there have been few major changes. Most Lilly ensembles could be worn just as easily today as they were in the '90s or even the '70s, and no one would have a clue they're vintage. Like Paris Hilton's long blonde weave, Lilly Pulitzer's shift dresses are timeless.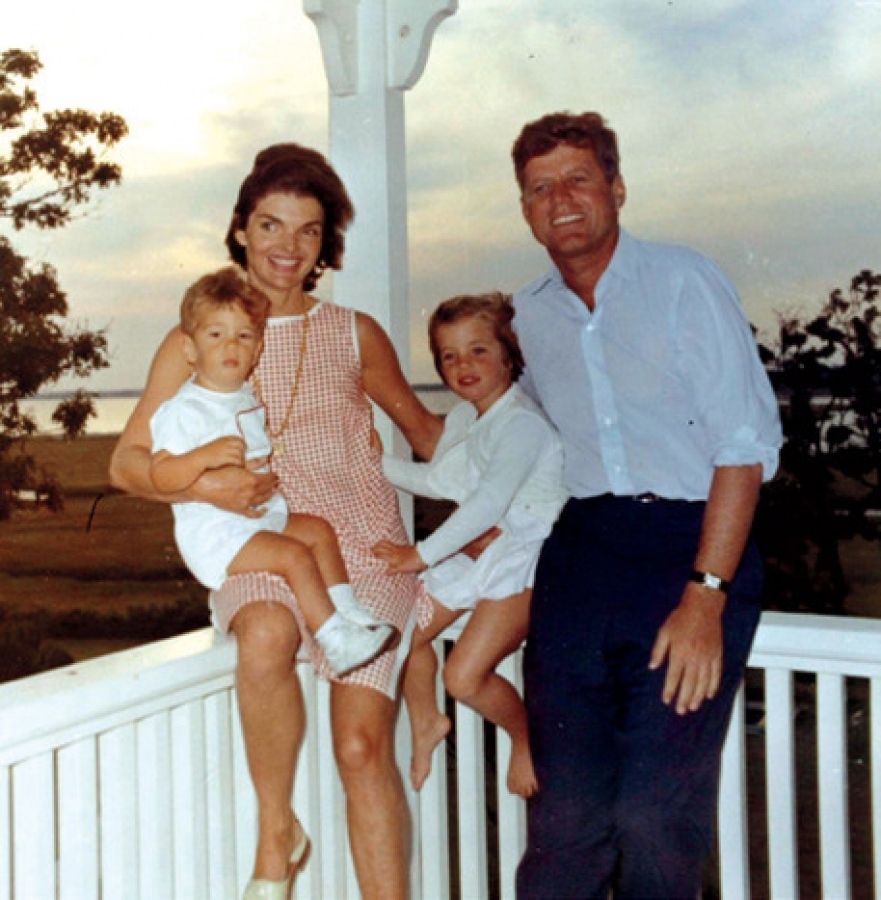 If you're looking for a way to celebrate the official first day of summer, don your finest Lilly frock and head out to the Hamptons–or, if you're stuck in the city this week, simply peruse these throwback fashions. There's no reason to purchase a new dress, when you could just as easily wear one from over a decade ago and no one has to know. Today is officially "National Wear Your Lilly Day," which nicely coincides with the start of summer. Whether you've worn Lilly since your mother purchased you matching dresses with bows, or you would never don a dress that could double as your grandmother's curtains, you have to appreciate a brand with such steadfast fans it has an entire day devoted to them. These looks from over the years prove Lilly might introduce new prints seasonally, but it will never give up on its Worth Avenue roots.
While this shift dress could come from literally any season of Lilly, it's actually from the spring 2005 show. The makeup is timeless, the hair is '60s, but the arm cuff gives it away as decidedly '90s influenced. This shift could be worn to the Kentucky Derby in any year, or to a Sea Island soiree, regardless of season.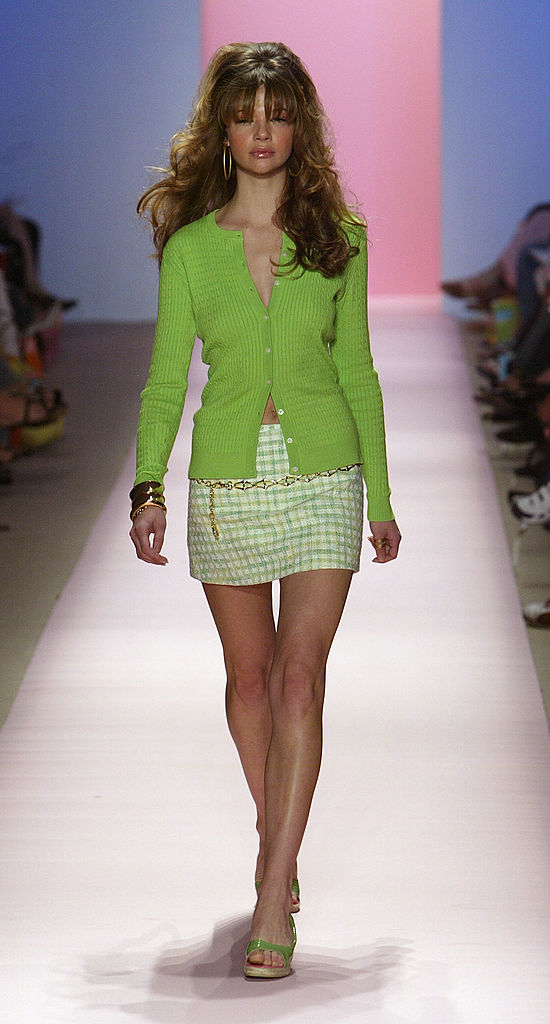 At first glance, this outfit is a bit dated. The big bouffant, the hoop earrings worthy of a high school girl about to fight someone, and the ornate gold chain belt don't exactly scream chic. But imagine the outfit with a white tank top underneath the sweater, and you have a modern-day PTA mom on your hands, driving a minivan. It's all very Cher in Clueless, with a bit of Limited Too action thrown in for good measure. Any mid-2000s high school girl would be proud to wear all that lime green to the mall.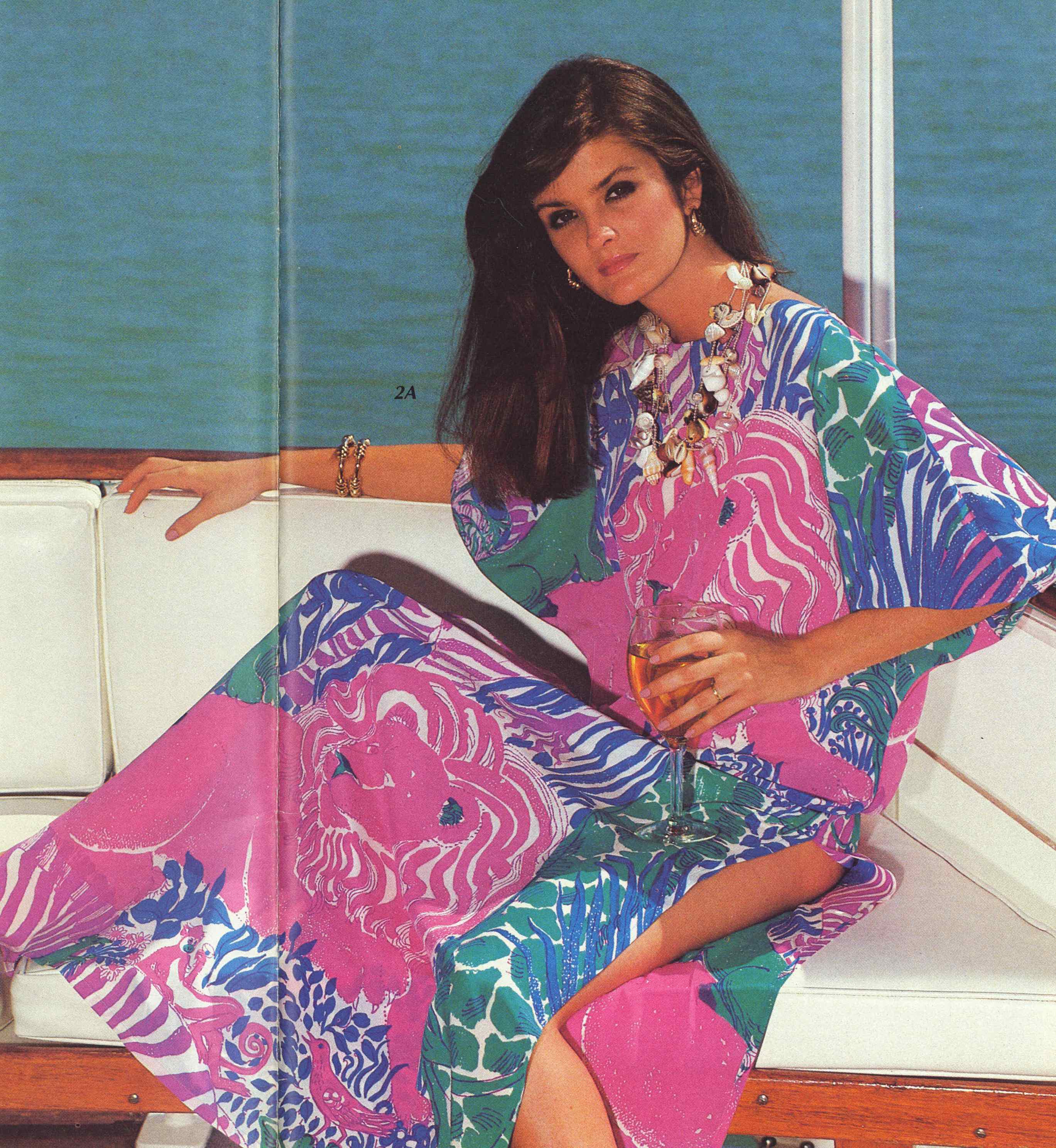 What could be more casual than relaxing on your yacht in a full-on Lilly schmatta? It's a timeless style, although the bulky D.I.Y. shell jewelry and heavy eye makeup might be a bit too much for a daytime cruise. The wine, however, is always in style. The most recent Lilly resort presentation had a similar color scheme, unsurprisingly. If only this model was posing on the preppy brand's custom yacht, docked on Palm Beach.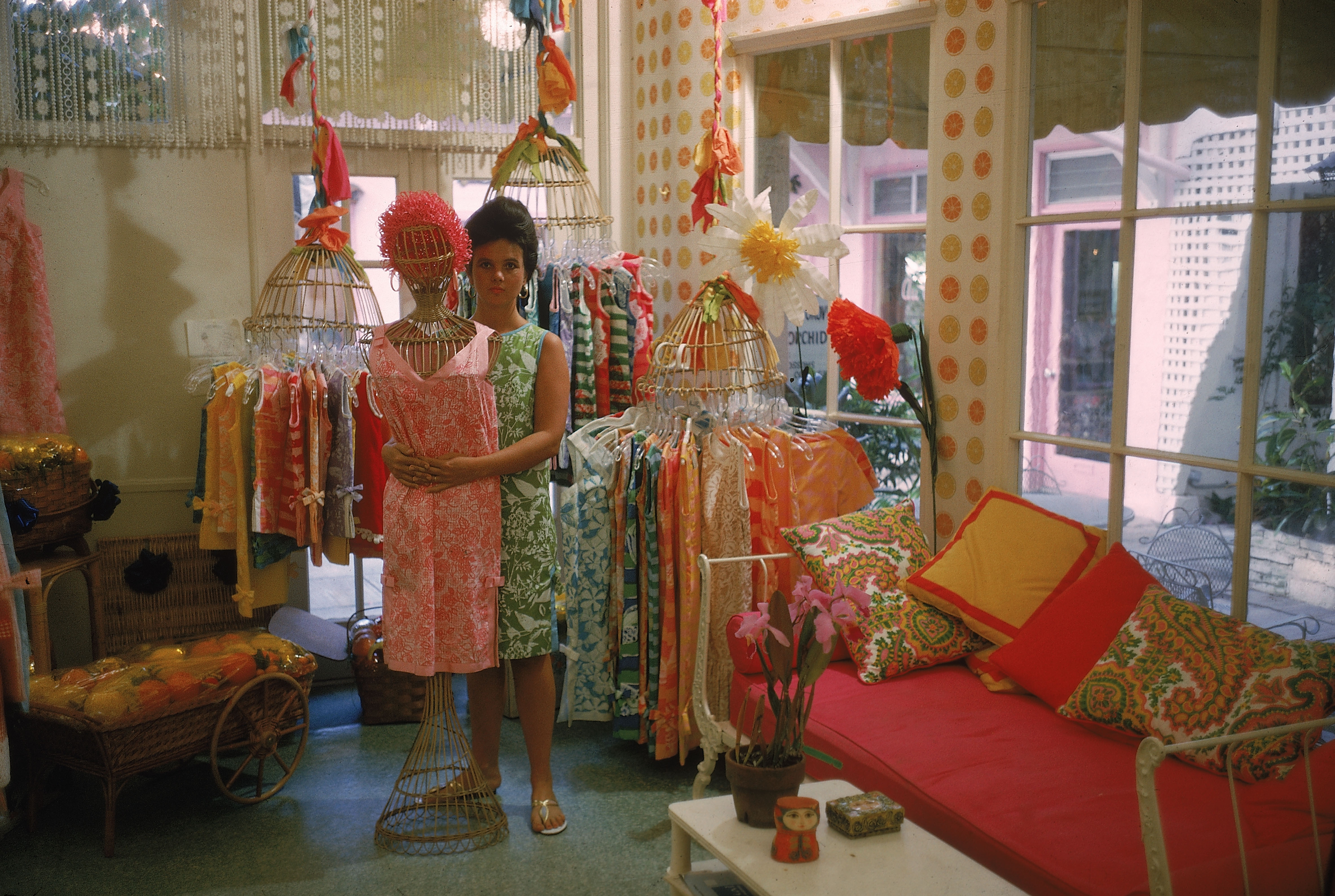 There's no one more timeless than Lilly Pulitzer herself. Pulitzer was actually a classmate of Jackie Kennedy–and once the former first lady wore the shift, the brand truly took off. The stores might have even more color today and their own custom decor, but all of the shifts look exactly the same. And, if you spend any amount of time perusing Worth Avenue, you're sure to see for yourself.
Nothing says throwback quite like Claudia Schiffer posing in a pink and green Lilly dress fit for the country club in an old school Saks catalogue. Back in 1995, the shift came in sizes 4-14 and was $135. Now, a Lilly shift will set you back anywhere from $168 to $298 and comes in 00 to 16.
Above, actresses Kate Bosworth, Bella Thorne and Ellie Kemper all pose in 2015 Lilly shifts that could just as easily be from 1995. While Thorne and Kemper pair their colorful shifts with sandals, Bosworth goes the New York route in black ballet flats, proving she's less than comfortable in neon. This National Lilly Day, feel free to pair your own ancient Lilly outfit with all black, so everyone knows how chic you are.