FRIDAY, JUNE 17
Opening: "City of the Soul: Rome and the Romantics" at The Morgan Library
Rome! (if you want to). And you'll want to—roam, that is—over to see this show which examines the evolving identities of a city that has altered countless world cultures.The exhibition focuses on the landmark century (beginning at the same time as the United States' war of independence) when the city went from papal state to a modern European capitol. There you'll find a variety of prints and drawings from the period by master artists hoping to glean wisdom from both ancient and Renaissance artists alike, including Giovanni Battista Piranesi (1720–1778), J. M. W. Turner (1775–1851), and Edward Lear (1812–1888). The museum also lets you take a virtual tour of the city, thanks to an interactive map which was based on a version of Paul-Marie Letarouilly's original 1841 plan of Rome.
The Morgan Library & Museum, 225 Madison Avenue, New York, 10:30 a.m.-9 p.m.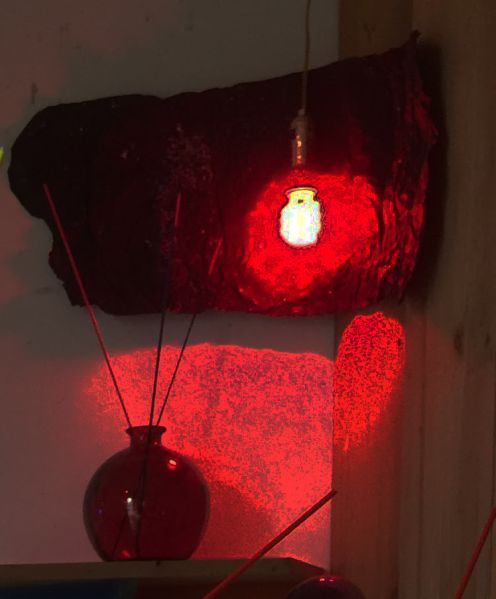 Opening: "Eli Hansen: I Thought I Had a Dog in This Fight. But It Ain't Seem Like It Now" at Jeffrey Stark
What's possibly the most curious gallery in town (a glass-windowed storefront in the basement of a Chinatown mall where english is all but absent) is opening a show by Eli Hansen, a sculptor that combines light and glass-based items with found objects to create his equally curious and poetic artworks. It's a big deal for this upstart gallery, as Hansen—who has shown at Maccarone in New York, the Seattle Art Museum and elsewhere around the world—owns quite a following. We suggest you check it out and while there, pick up some cool discount Chinese toys and maybe a pound of raw ginger.
Jeffrey Stark, 88 East Broadway, #B11, New York, 7-9 p.m.

SATURDAY, JUNE 18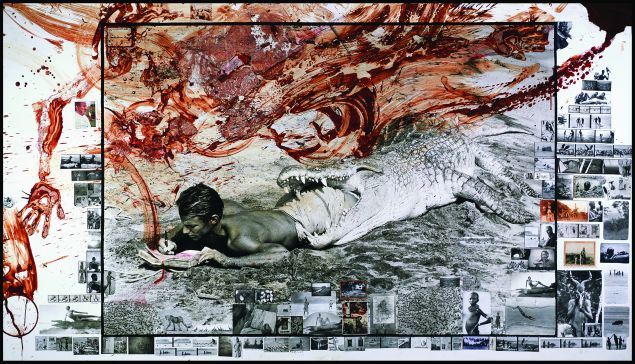 Opening: "Peter Beard: Last Word From Paradise" at Guild Hall
Whether you're a Studio 54 era Boomer or a Montauk surf bum, you've probably heard about Peter Beard and his exploits. Everyone seems to have a favorite Peter Beard story, and it's usually one starring either a one-ton animal or one ton of narcotics (hey, it was New York in the seventies). But since the late sixties, the daredevil photographer has also been known for his eye-popping photographs of African wildlife, celebrities and clothing-allergic models. Taking up two separate galleries in this beloved East Hampton venue, the show will be the legendary artist's first U.S. museum solo exhibition in 15 years and will offer photos, collages, drawings and diaries spanning Beard's 50 year career. There you'll see photos of famous friends (Warhol, Jagger), scenes from the ever-changing African landscape and never-before-seen portraits from the artist's Montauk home. More than worth the day trip, but make sure to get your Jitney tickets before they sell out!
Guild Hall, 158 Main Street, East Hampton, 11 a.m.-5 p.m.
Book Signing: "Tim Cantor: Sweet Favour & Fiend: Paintings & Writings" at AFA Gallery
Here's something for all of you fans of Pop Surrealism, the tripped-out and easily digestible painting style that came out of Southern California in the nineties along with an explosion of tattoo culture. Tim Cantor, the self-taught California painter who just opened a show at this gallery, is one of the major success stories to emerge from that scene, having made celeb-types like Robert de Niro and Robert Redford fans of his now high-priced surrealistic dreamscapes in short order. But guess what? The guy also finds time to write surreal poetry on the side. He'll be signing his new book, appropriately titled Paintings and Writings, at the gallery, where you can also see the show and if you're lucky, Tribecan Bobby D.
AFA Gallery, 54 Greene Street, New York, 12-2 p.m.
Opening: "MAYBE I M DOING IT WRONG" at 106 Green
Organized by Brooklyn-based man about town and 106 Green gallery director Jon Lutz, this show will feature a range of artworks that humorously pull open our self-aware exteriors through aesthetic chance and experimentation. The show is comprised of a strong group of local artists, including Elizabeth Bonaventura, Allison Evans, Ryan Falkowitz, Stacy Fisher, Justin Q Martin and Sara Greenberger Rafferty, and this is definitely a space you need to put on your radar, having recently birthed the careers of Ginny Casey and Loie Hollowell. And hey, it's just a stone's throw from the Peter Pan Donut & Pastry Shop—a place we should all be enjoying as much as possible.
106 Green, 104 Green Street, Greenpoint, Brooklyn, 6-8 p.m.
SUNDAY, JUNE 19
Opening: "Vito Acconci: Where We Are Now (Who Are We Anyway?)" at PS1
Now we're talking, PS1! This should be a profound survey of early works from performance and video artist (as well as poet and architect) Vito Acconci, who blazed some trails with his innovative and ofttimes bizarre performance works in the early to mid seventies. Named after one of the artist's iconic works Where We Are Now (Who Are We Anyway?), 1976, the show will include many of the artist's best-known artworks, including the show's titular piece, which is made up of a plank bar (complete with stools) that goes out an open window as a diving board, and the infamous Seedbed, 1972, a ramp that originally concealed the artist masturbating into a microphone during the run of his original 1972 exhibition at the original Sonnabend gallery. Consider it your fun—and nutty—art history lesson for the summer.
PS1, 22-25 Jackson Avenue, Long Island City, 12-6 p.m.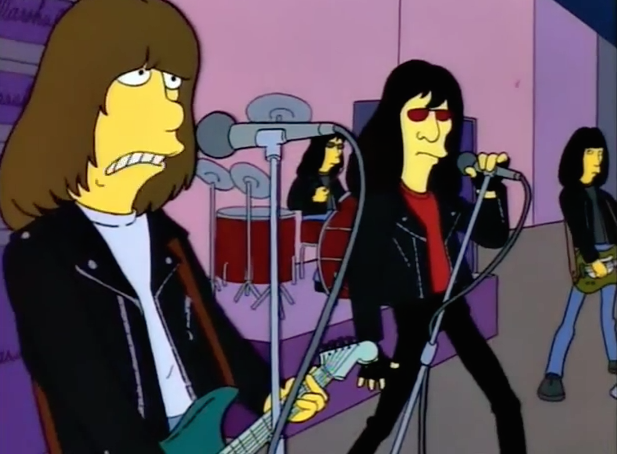 Talk: "Two Conversations Hosted b y Hey! Ho! Let's Go! co-curator Marc H. Miller" at the Queens Museum of Art
The birth of Punk in New York City seems like ancient history now, but fortunately we have some key players from the era still around to pass down the legacy of the music—and the art that came along with it. "Hey! Ho! Let's Go: Ramones and the Birth of Art" co-curator Marc H. Miller will be moderating two talks: one on the magazine than named the movement, Punk Magazine, will welcome the mag's co-founder and cartoonist John Holmstrom and photographer Roberta Bayley, while the other will present artist Arturo Vega, who, in conjunction with the Ramones, created their now famous "presidential seal" logo that is being hawked on shirts in various forms all around the globe.
The Queens Museum of Art, New York City Building, Meridian Road, Queens, Punk Magazine talk: 1-2:30 p.m., Vega talk: 3-4:30 p.m.