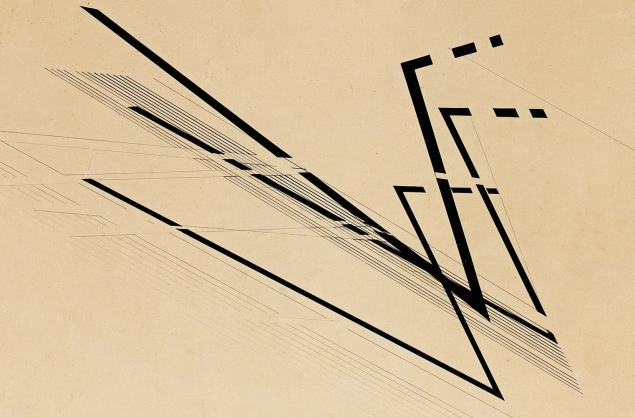 FRIDAY, JUNE 3
Talk: "The Maximum Out of the Minimum: Reconsidering Nasreen Mohamedi" at the Met
If you're like, "Nasreen Mohamedi? Who's that?" then please remedy that on Friday. MetFridays, which offer a range of free lectures on (yes) Fridays, will bring this trailblazing Indian artist to the table where Sonal Khullar, an associate professor at the University of Washington, Sheena Wagstaff, the Met's head of Contemporary, and maybe even some special guests will discuss Mohamedi's international career and legacy. Afterwards you can walk over to the Met Breuer and take in Mohamedi's show, which is only up through June 5. Problem solved!
The Met, 1000 Fifth Avenue, New York, 6-7 p.m.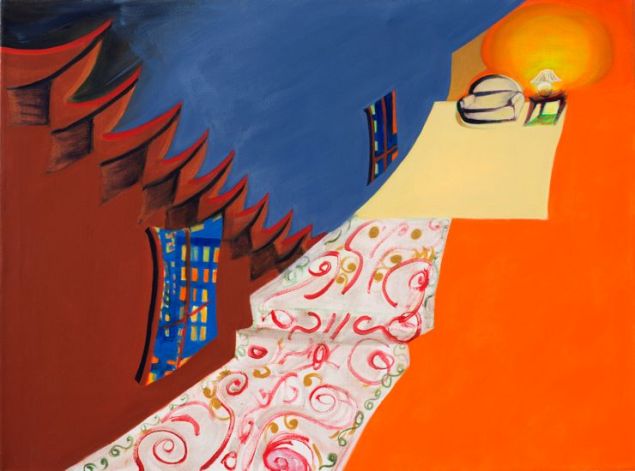 Opening: "Pam Glick, Annie Pearlman, Adrianne Rubenstein and Alyson Vega" at White Columns
Four women, four openings, one great gallery. Way to go, White Columns! But not only are these artists all women, they're also all excellent at making art. Pam Glick paints buzzy abstractions that integrate words and symbols, Annie Pearlman paints charged interiors (and exteriors) that pick up where the Hairy Who? left off, Adrianne Rubenstein makes Ab Ex-looking paintings with a lexicon of labeled objects buried within them and Alyson Vega makes folksy sewn quilts and collage works. Together they're a force to be reckoned with, and the opening should be fun as all heck, albeit crowded.
White Columns, 320 West 13th Street, New York, 6-8 p.m.
SATURDAY, JUNE 4
Opening: "Hallway Hijack: A Brooklyn Rail Curatorial Project" at 66 Rockwell
Here's another sensible project from the Brooklyn Rail (Brooklyn's preeminent art mag): Get 19 hungry young artists emerging from a top-notch art school (Columbia University) and put their work in a new, desperate-to-stand-out rental building. Everyone wins! 66 Rockwell, a massive apartment building right by BAM and a short skip away from Barclays Center, makes for a nice location for these "permanent site-specific installations" which will supposedly take up hallways on floors 18 through 42 of this luxury behemoth. RSVP required.
66 Rockwell, 66 Rockwell Place, Brooklyn, 4-7 p.m.
Screening: "Office Killer directed by Cindy Sherman" at Film Forum
Cindy Sherman is not only an all-star photographer—she's also the director of 1997's cult classic horror flick Office Killer, starring Carol Kane, Molly Ringwald and Jeanne Tripplehorn. Little known fact: this Sherman-directed film was co-written by Carol director Todd Haynes!  The movie is so great that there's now a book about it: Dahlia Schweitzer's Cindy Sherman's Office Killer: Another Kind of Monster. Ms. Sherman will introduce the film and Ms. Schweitzer will be around to sign copies of her book. It should be an all around quality time.
Film Forum, 209 West Houston Street, New York, 2:20 p.m., $8 member, $14 regular
Opening: "Bodies Go Wrong" at Orgy Park
Curated by Christopher Hanrahan, this show focuses on the less enticing and more unpleasant aspects of having a body and how they contradict the awesome perfection of our miraculous technologies. The show will deliver five promising young artists—Ella Barclay, Ashley Carter, Jackson Slattery, Marc Zajack and Simon Zoric— that "utilize high and low techniques and materials in the service of representative and abstract forms" according to the press release. So if you like learning about good, young artists before everyone else and then acting smug about it, opportunity awaits you in Bushwick.
Orgy Park, 237 Jefferson Street, Brooklyn, 6-9 p.m.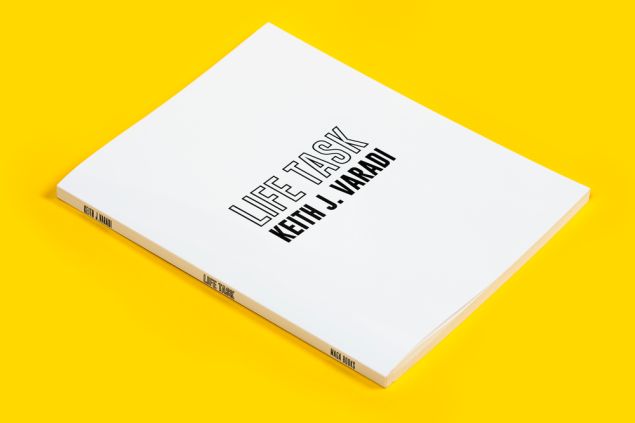 Performance: "LIFE TASK by Keith J. Varadi" at Signal
Here's an event that's a "potpourri" of sorts: It's the release of painter Keith J. Varadi's new book LIFE TASK published by Maga Books,  but there will also be a a set of performances and readings from artists Heather Guertin, Kricket Lane and the man himself, Varadi. On top of that, you'll also be rewarded with DJ sets from—you guessed it—artists, including Andy Meerow, John Roebas, Miles Huston and Jacques Louis Vidal. The gallery should also provide beers, as per ususal. What else could you  want? Food? Get it yourself!
Signal, 260 Johnson Avenue, Brooklyn, 7-11 p.m.
SUNDAY, JUNE 5
Signing: Marilyn Minter T-shirt signing to benefit Planned Parenthood at Bookmarc
Artist Marilyn Minter, designer Marc Jacobs and enigmatic sensation Miley Cyrus have formed a powerful triumvirate to help Planned Parenthood continue their awesome work. The collaboration has produced some Jacobs T-shirts emblazoned with Minter photographs of Miley—kissing and licking some steamy glass (yowza!). The shirts will be on sale for $50 at Mr. Jacobs' bookstore with all net proceeds going to Planned Parenthood, and Ms. Minter will be on hand "punking up" the shirts, which we think could include signing, drawing, scribbling, or whatever else might happen. Sounds like fun.
Bookmarc, 400 Bleecker Street, New York, 3-5 p.m.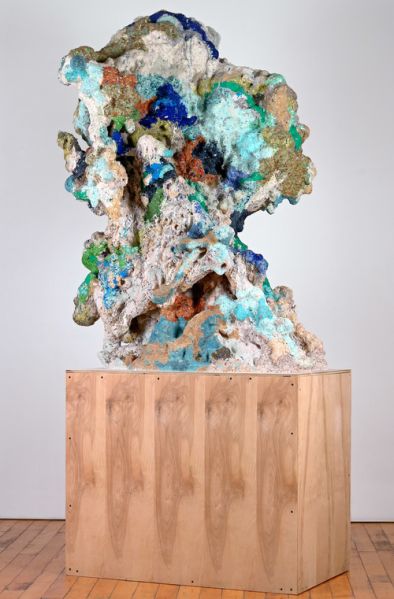 Talk: "Different Roads—Same Destination: A Curator Artists Tour of the Exhibition" at Dorsky Gallery
Curator John Alexander, who paired these two witty and talented artists together for this sculpture-based exhibition, will lead a walk-through of the show along with two experts: the artists themselves! Yes, Arthur Simms and Randy Wray will also be on hand to answer questions about their materials, influences and oddball senses of humor. Mr. Alexander, on the other hand, will likely delve into the commonalities these sculptors share—as well as their differences—and how their processes found their current forms. Yes, it's in Queens, but aren't you sick of Brooklyn?
Dorsky Gallery, 11-03 45th Avenue, Queens, 2-3:30 p.m.