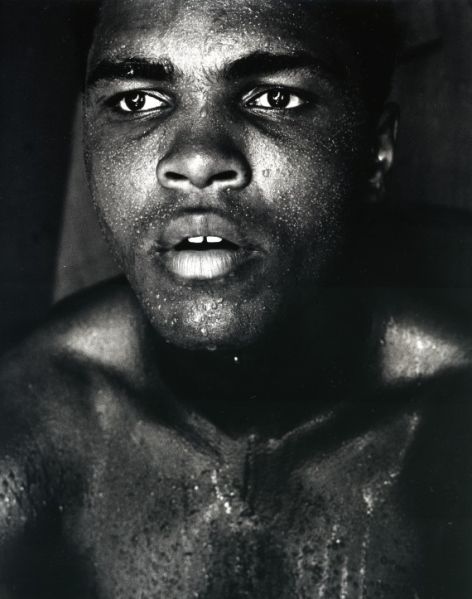 Muhammad Ali was explaining race to me.
"What did the Jews do when they couldn't get into Miami Beach?" he asked.
He didn't wait for an answer.
"They bought the place," he said.
I thought about that for a bit. He was right.
But Ali—still known as Cassius Clay by many of my sportswriting colleagues back then—mistook my silence for something else. Was I annoyed?
"Are you Jewish?" he asked.
When I nodded, he cupped his hand over his mouth and said, "Oops."
But we were having a conversation, about empowerment, about breaking free of history's shackles. I daresay that among his legacies, his most important may have been that we were having a conversation, and that he brought it to us and we were forced to respond.
Ali may have been the first American black man to make the rest of us think about race in America in ways that didn't frighten us, or anger us, or make us roll our eyes.
At the moment, I thought what he said was cute, even clever. Ironically, he thought he may have inadvertently insulted me.
But like many white guys, my interaction with Ali—a back-and-forth on questions of race and intelligence and America—was a first for me. Sure, there were some black kids in my public schools back in East New York, Brooklyn.  I got to know more at City College of New York. And I even had known a few reporters who were black.
But he opened up a broader dialogue about race in America, one that has continued for the 52 years since our talk back in 1964. And he made me think about what was going on inside his head, and why.
Ali may have been the first American black man to make the rest of us think about race in America in ways that didn't frighten us, or anger us, or make us roll our eyes.
Yes, he showed flashes of anger, but somehow he always tempered them.
When he took the name "Muhammad Ali" after he won the heavyweight title in 1964, he explained that "Cassius Clay was my slave name." He told us, "I don't have to be who you want me to be. I'm free to be who I want to be." That rubbed people the wrong way.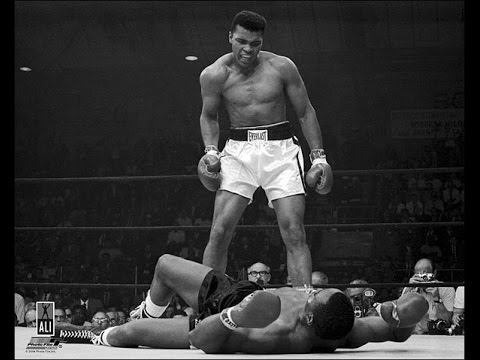 When he refused to take a step forward to go into the United States Army draft, he explained, "I ain't got nuthin' against them Viet Cong."
Think about that. Sorta makes sense.
His rise to the heavyweight championship had a smooth, iambic trip—he composed poetry to explain what would happen to his opponents: "They all must fall/in the round I call." When he fought Sonny Liston, he opined, "People think they're comin' to see a fight/but they'll be seeing the launching of the first human satellite."
He was so cute. He had been an Olympic champion. He had a brother named Rudolph Valentino Clay. He was our boy. And then one day—hours after winning the world championship—he announced he had become a Muslim.
None of us could understand him. This guy was complex—which is also a major part of his legacy. He took stands. He railed against perceived injustices and he refused to go along with pious comments that things were getting better in America for black people. So many of us had liked to think, 'hey, you're making money now—what've you got to complain about?' He complained. It took all of us time to realize he was no Joe Louis. He was not compliant. He would not shuffle along.
This kid who we liked so much slapped our face. And we didn't know how to deal with it. He was full of contradictions, which confused us. We were accustomed to dealing with major black figures in single dimensions.  It was big news when he flunked his Army intelligence test. How could this fast-talking guy, dubbed the Louisville Lip, someone who makes his knockout predictions in poetry, flunk a test that every doofus in America passes?
So I called his high school principal in Louisville, Ky. The principal had a point he wanted to make. He revealed to me that Ali's IQ was 78. That's right, the most irritating, charming, irascible athlete in America, someone quoted every day, already a world-wide figure, had an IQ that was 22 points lower than the norm. He also disclosed that Ali had ranked 367th in his high school class of 391 students. The principal explained that it wasn't unusual for young black students to do poorly in a test designed for white kids, and that Ali, said the principal, was someone who got nervous when he had to take a test. Could we deal with it?
For all his fame, for all his accolades and his meetings with world leaders, I think of him driving a bus. Yes, he enjoyed driving a bus he called Big Red. One day, as part of a publicity stunt to hype a fight for which he was doing the color broadcasting, he drove a bunch of reporters up to Kutsher's, the Catskills resort where one of the fighters, George Chuvalo, was training. It was snowy on the side road and suddenly we skidded and the bus rolled over on a snowbank. No one was injured and a contrite Ali got out through an emergency exit along with the rest of us.
"Do you have a license?" I asked.
"Suspended," said the world champion, barely audibly, and visibly embarrassed.
Anyway, the bus was uprighted for the trip home. It was dark when we got to Manhattan. Ali decided to drive through Harlem to bring us to the Midtown hotel where we started. I sat near him and heard him singing, sotto voce, "He's got the whole world in his hands."
Then, suddenly, he pulled the bus over and came to a stop. A boy, maybe 12 years old, was walking on the sidewalk. Ali opened the door as the boy was passing. The kid looked inside and saw the driver. The boy's mouth opened, and I'm not sure it's been closed since. Ali waved at him, and shut the door.
As Ali put the bus into gear and drove away, he resumed singing, "He's got the whole world in his hands."
Gerald Eskenazi had a 46-year career as a New York Times sportswriter. He currently lectures on sports and the news media.