Even if you happen to have access to an extremely elegant private swimming pool in the middle of Manhattan, it's nothing without the most Instagram-friendly pool float collection. That Hamptons compound you're so proud of? It needs a $6,000 Swarovski unicorn or it's basically useless.
If you're unable to procure a bespoke unicorn to call your own, there are a multitude of other options–no need to peruse the dollar store for pool noodles. These float collections are Instagram-worthy–but which will be the most liked in the pool float feud?
Funboy's Float Collection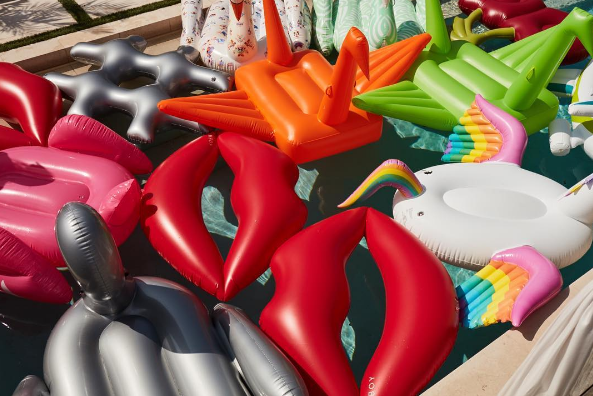 Funboy, the purveyor of swans, unicorns, flamingos and lips, might be the best known float company around. With more than 30,000 Instagram followers and plenty of influencers promoting their pool toys, the 'gram possibilities endless. Their flamingo will be second only to the unicorn this season. Their super luxe floats range from $79 for one to $1,119 for the whole squad.
The Pineapple Decay Pizza Slice Pool Float, $69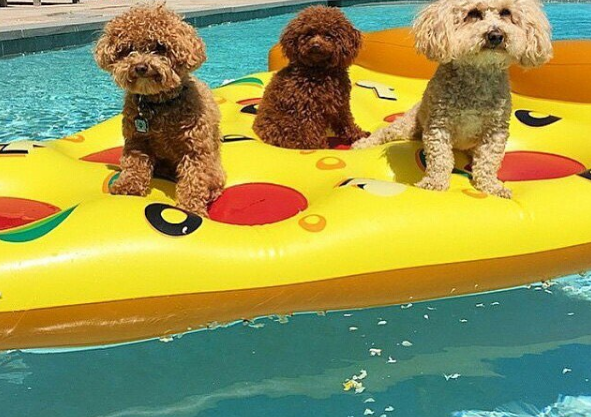 Nothing shows off how skinny you are like a pool float, and a pizza slice says, "Don't worry, I haven't completely eschewed carbs!" even if your beach body says otherwise. Pineapple Decay's floats are less expensive than others and the focus is on food. If you're not a pizza fan, feel free to peruse the site–there are donuts and pretzels in case you get hungry.
#FLOATY Inflatable Unicorn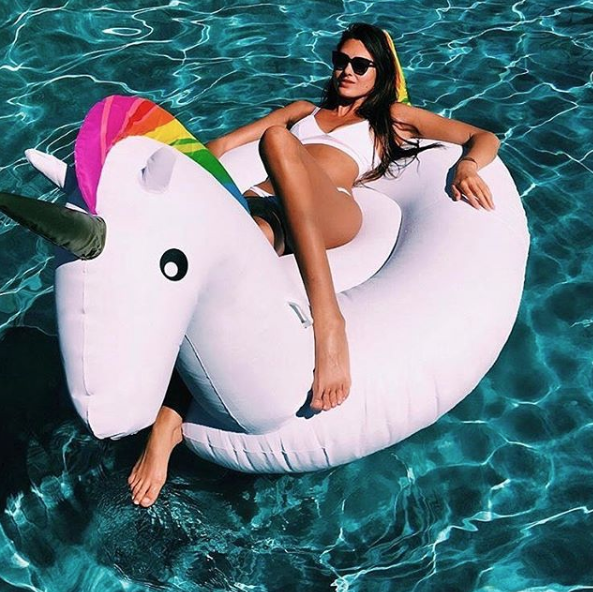 Who knew pool floats were seasonal? Last year's swan has officially been de-throned by the rainbow unicorn. Even if you don't feel like splurging on the crystal float, only to see a Swarovski rainbow deconstructed in your pool after a storm, there's still the good old regular unicorn, retailing for $99.