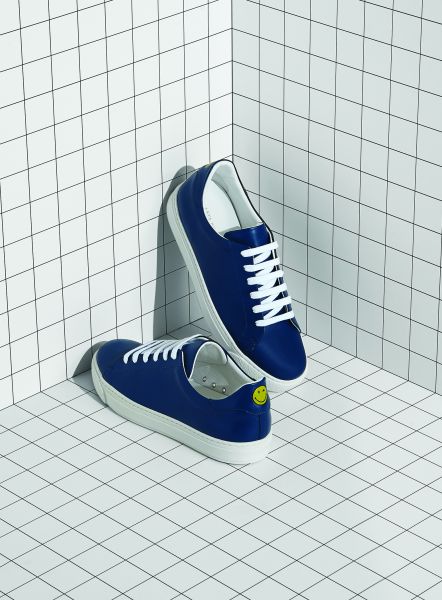 There is a very simple reason why London accessories designer Anya Hindmarch is expanding her collection to include men's designs. "Men have been coming in and buying pieces that were part of our women's collection for some time, as well as ordering pieces from our bespoke shop, where customers are pretty much split 50-50 between the sexes," she said. "So we thought we might as well do it in a more organized way."
Now, Hindmarch will include briefcases and sneakers on the runway, alongside her notoriously witty women's purses, wallets and other accoutrements. She has repurposed the Walton weekend bag for the men's range, in addition to adding a backpack and a tote, but the rest has remained true to Hindmarch's ethos. "Craftsmanship and humor really unite both the men's and women's collections," she told Observer. This translated into many smiley faces, a cadre of Space Invader characters and a riff on construction signage.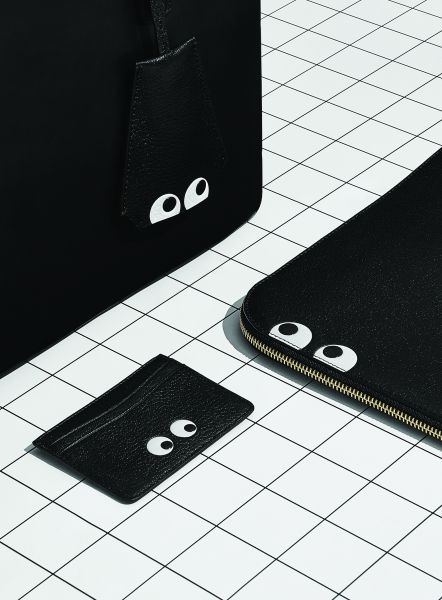 A few functional features had to be adjusted as well. "Men's hands are bigger, so we had to change the size of some handles and proportions," Hindmarch explained, also noting that she didn't incorporate any crossbody bags, which women seem to be infatuated with. She also included simple sneakers in the offering, peppered with smiley faces or googly eyes, which the designer anointed as her favorite style.
Come September, at Hindmarch's London Fashion Week spectacle, men's bags, shoes and accessories will be featured on the womenswear runway. As she is well known for over-the-top fashion week events, this is certainly something to look forward to. In the meantime, enjoy this illustration of Hindmarch's men's range, created by illustrator Markus Magnusson, which is part of a larger collab of sketches and animations.