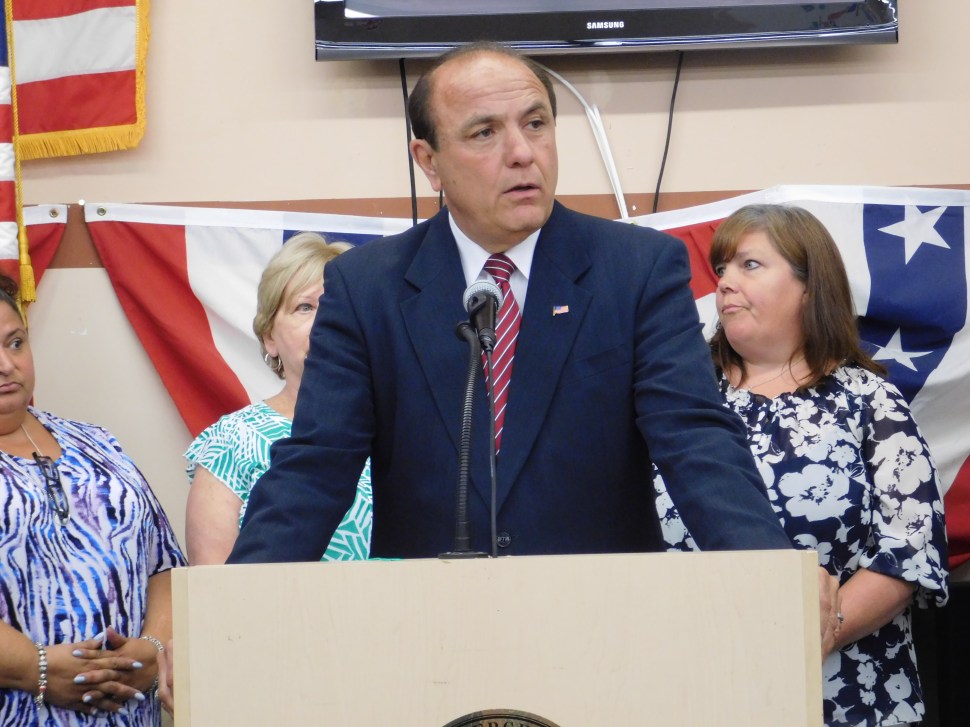 WINNERS
L. Grace Spencer
The assemblywoman from Newark's South Ward – chair of the Assembly Environment and Solid Waste Committee – received unanimous support from the senate to take the next step in her career: a superior court judgeship.
Paul DiGaetano
The former assemblyman this week defeated Bob Yudin to become the chairman of the Bergen County Republican Organization (BCRO).
Mike Doherty
Years after beseeching Gov. Chris Christie to tackle the issue of schools funding, Christie this week announced his intention to flatten school aid to roughly $6,500 per pupil statewide, giving the state senator from Warren County a better late than never sense of vindication.
Horizon
An appellate court this week upheld the right of the state's largest insurer to introduce a new tiered network plan without informing all hospitals.
The Legacy of Frank Lautenberg
President Barack Obama this week signed into law the first overhaul of the Toxic Substances Control Act in 40 years — the Frank R. Lautenberg Chemical Safety for the 21st Century Act on June 22.
UNDECIDED
John Wisniewski
Booted off the delegate grid by the State Democratic Party for the foreseeable future after the coming Democratic National Convention, followers of the state director for the Bernie Sanders Campaign in NJ seized on the moment to create a political martyr. We'll be watching to see how it plays out as Wiz presumably revs up a 2017 gubernatorial.
LOSERS
Bob Yudin
After a predictably brutal contest, the longtime chairman of the BCRO went down in defeat this week to rival Paul DiGaetano. It was a bitter loss for the always scrappy Yudin, who went out on his shield.
Gerry Cardinale
The 39th District Senator was always Yudin's biggest champion. His ally's loss is a headache for Cardinale, who must now stare long and hard at whether he wants to run for reelection in 2017.
Bergen County
The coming purchase of the Bergen Record by Gannett, according to published reports, signifies a terrible bow to the sprawling suburban North Jersey county, long dependent on an independent news source.
Cory Booker and Chris Christie
Both the junior Senator from New Jersey and the Governor would negatively impact a national ticket, "slightly" in Booker's case were Hillary Clinton to pick him, and a net negative effect for Donald Trump is he chose Christie, according to a Monmouth University Poll.