If you've ever gone out on a Tinder date with someone who seems promising, only to have them lecture you on the merits of John Mayer or Nickelback, Spotify and Bumble are about to save the day. The dating app and the music streaming service are joining forces, to let your matches know your listening habits. Since singles actually use Bumble, whether it's for finding potential love interests or new friends, this is a promising twist.
Before, only your best friends could judge you when a little sidebar popped up to announce you'd been listening to "You Oughta Know" for the past 37 days. But soon, prospective suitors can choose whether or not they want to date you based on your love of the Biebs. Bumble users will have the option to sync their Spotify account with Bumble, and their top artists will show up on their profile, alongside Facebook interests and mutual friends. Unlike a Myspace Top 8, the artists will be automatically chosen, but you can exclude certain artists from your profile if they're truly humiliating.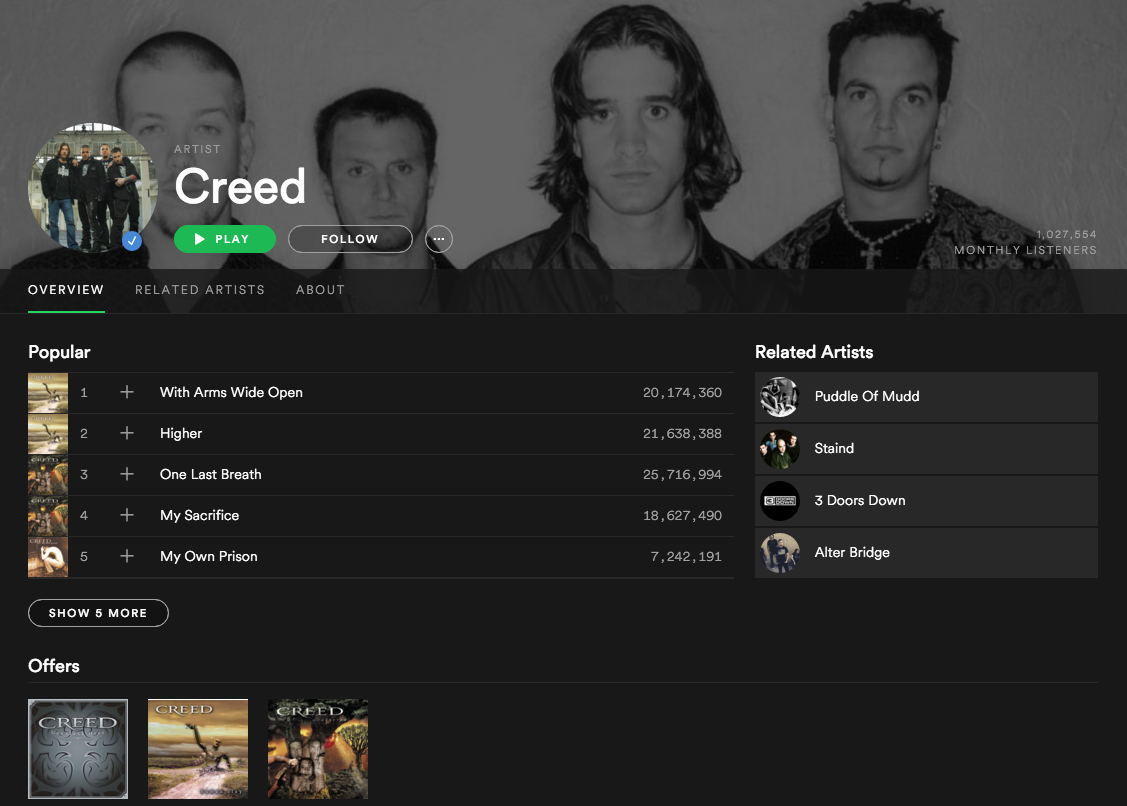 This collaboration came at an ideal time, as most break-up records have jumped ship for Tidal or Apple Music. Taylor Swift is no longer on Spotify, so there's no chance your new boo will know that you regularly listen to "I Knew You Were Trouble" while lying on the cold, hard ground. Beyoncé's latest masterpiece, Lemonade, stayed with Jay-Z, even if she might not, which means no one has to imagine you screaming along to "Don't Hurt Yourself" while figuring out a way to hex your ex. And Adele's 21 might still be on the streaming service, but "Hello" and "When We Were Young" are nowhere in sight, which might be good news for your next date.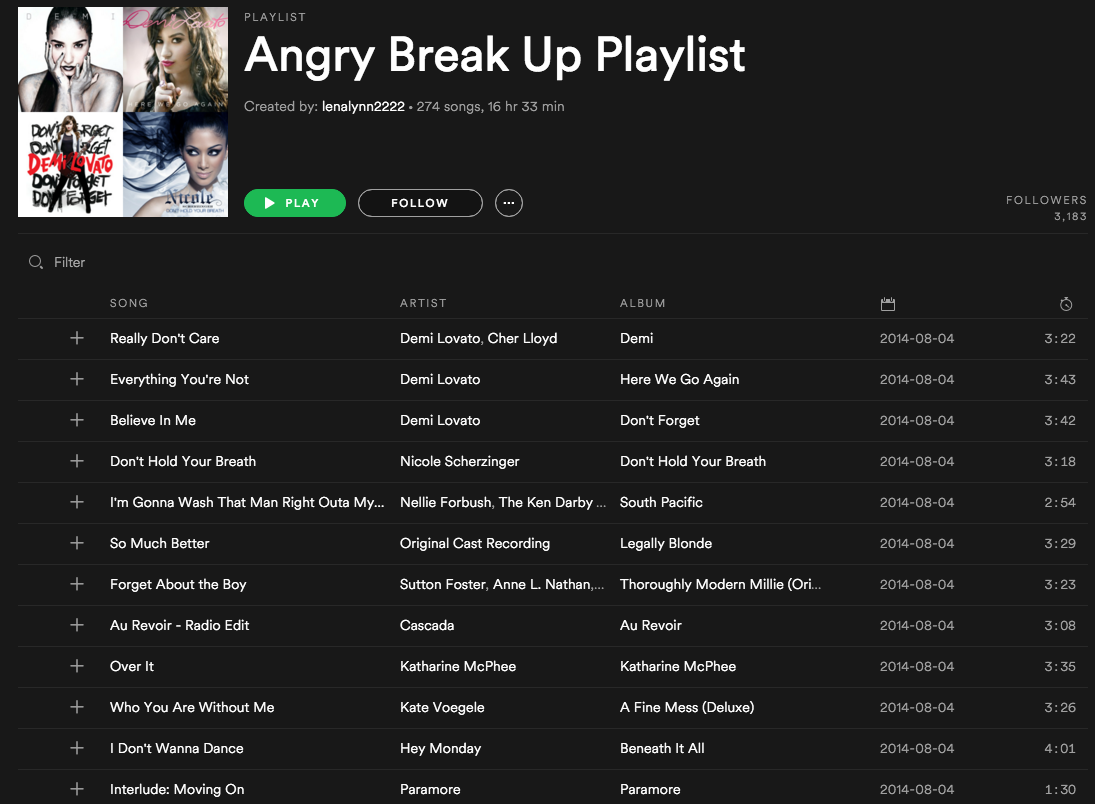 Still, Spotify has plenty of room for mortification. Whether your guiltiest pleasure is Justin Bieber, who is  Williamsburg's favorite artist, or you can't get enough of old school Britney Spears jams because you sometimes sing along to "Lucky," it's time to put certain playlists on private.
Dating is all about pretending to be someone else, so why not pretend you only listen to the coolest, most underground indie artists? Just make sure to delete any playlists with the following titles: "The Definitive Guide to Break Up Songs," "Sex Stuff," "Lady Singers to Cry Alone With," "Middle School Feelings," or "The Ultimate Pregame Playlist," and you're safe and sound (like the Taylor Swift song). No one has to know your most played artist in 2015 was definitely by Daughtry–but if it was, you may not even deserve a Spotify account.
Before you fully rejoice over this innovation, let's think all the way back to 2015. Back then, the dating app happn, which matched people who crossed paths with the hope that they'd fall in love with that attractive stranger they spotted on the train, announced the same collaboration. Unfortunately, happn ended up simply pairing up people who were both at Penn Station at the same time, which is as far from romantic as you could possibly get.