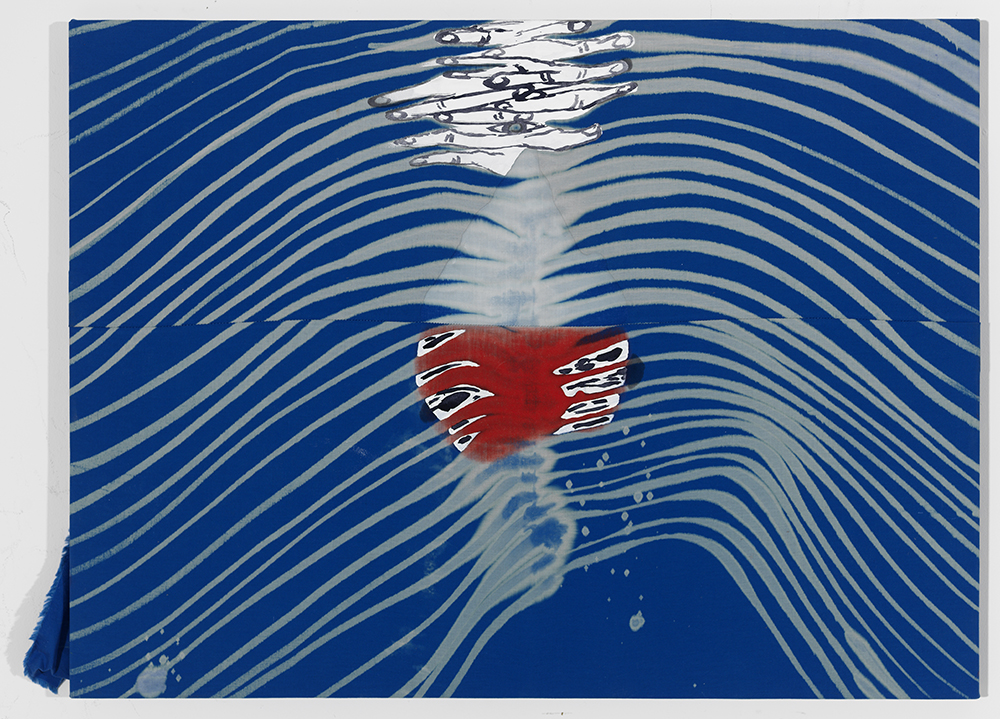 THURSDAY JULY 21
Opening: "Sexting" at Kate Werble Gallery
"[O]ur sexts…careen through virtual networks by the millions per day," reads a statement by the artist Carmen Winant. Her work will be shown alongside several other artists, such as Matt Keegan, Molly Zuckerman-Hartung and Burt Barr at Kate Werble Gallery's new show titled "Sexting." The show includes art related to sexting, obvi, and more specifically the phenomenon of taking and sharing fragmented photos of our bodies. Winant asks in her statement, "When else in history have we been both author of, and witness to, our own bodies in sex?" and "How far away can we get from ourselves?"
Kate Werble Gallery, 83 Vandam St., New York, N.Y. 10013. July 21 11am-6pm. Free to all, no RSVP required.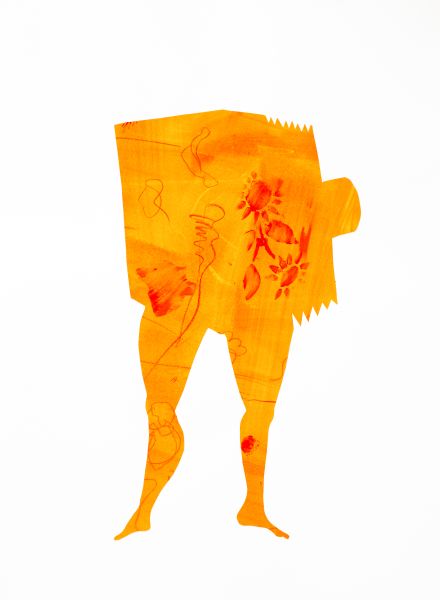 Opening and Book Launch: "Typology of Women": Bastienne Schmidt at Ricco/Maresca
Tonight, enjoy a double feature at Ricco/Maresca gallery: an exhibition opening and book launch both centered around art by feminist media artist and photographer Bastienne Schmidt. "Typography of Women" is the name of the show and Schmidt's sixth book; both the show and book are comprised of hand-painted silhouette cutouts of cross-cultural female imagery. Schmidt's subversive silhouettes deal with the "symbolic and sociological dimensions of the type," according to a press release. The orange material used to create the silhouettes is intended to parallel readings of Beauvoir's The Second Sex and Woolf's A Room of One's Own. "I am amazed and in awe at how women have been perceived, mostly by men," Schmidt said in an interview with the website Girl Talk HQ. "It is true, that very often [the way women have been perceived] is a reflection of a male gaze, and that's exactly what I would like to change and mix up." Schmidt's work has been included in over 100 exhibitions worldwide at venues like the MoMA, International Center of Photography, the Brooklyn Museum, the Corcoran Gallery of Art in Washington D.C., London's Victoria and Albert Museum and the Bibliotheque Nationale in Paris. 
529 West 20th Street, 3rd Floor, New York, N.Y. 10011. July 21, 6pm-8pm. Free to all, no rsvp required.
Event: "Up Late" on the High Line
Stay awake past your bedtime to wander the 1.4 mile-long freight line turned public park from Gansevoort to West 18th to partake in an event titled "Up Late." Let Carte Blanche Performance dressed in none other than giant glowing lanterns lead the way. Yael "KAT" Modiano and Ursula Scherrer will dazzle as they perform "heavenly" electronic and flute music. If you're skipping the club for this event, hop into an ecstatic dance performance led by The Dance Cartel and DJ Average Jo. Although you must RSVP in order to attend, make sure to arrive extra early as visitors will granted entry on a first come, first served basis.
The High Line (Above 10th avenue, from Gansevoort to West 18th Street) June 21, 10 p.m.-midnight. Free to all, RSVP Required. First come, first-served.
FRIDAY JULY 22
Screening: "Inside the Box: People Don't Actually Like Creativity aka F.E.A.R.=False Evidence Appearing Real aka Un-Boxing The Box from Within: Everyone Has Problems (55 likes and 43 shares) aka I'm not crazy, Society is Crazy: #hope #struggle #planetfitness #chipotle, aka This Is Dedicated To All The People Who Have Had Their Lives Wrecked by Computers, the Internet, or Social Media" at Microscope Gallery
Microscope Gallery will air several videos made over the past 11 years by the artist Jacob Ciocci. The four-line, cryptic, hashtag-ridden title of the show is practically indecipherable and manages to include a reference a fast food chain and a spiritual manta involving "The Box from Within." Its final phrase, however, seems to sum up Ciocci's intention: "This Is Dedicated To All The People Who Have Had Their Lives Wrecked by Computers, the Internet, or Social Media." To the founder of now-defunct artist collective Paper Rad, digital technology lends both "imprisoning" and "empowering power" to its consumers; in his films, boxes symbolize this irony. A 33-minute video from 2014 titled The Urgency, which includes a soundtrack by Ciocci's popular sound and performance duo Extreme Animals, will serve as the main attraction of the show. The piece investigates "the agency of the individual within a world of incomprehensible complexity and imminent doom," according to a press release. One must wonder whether Ciocci believes his own life has been ruined by "Computers, the Internet, or Social media."
1329 Willoughby Avenue, #2B, Brooklyn, N.Y. 11237. July 22, 7:30pm. $7/$5 students with valid ID.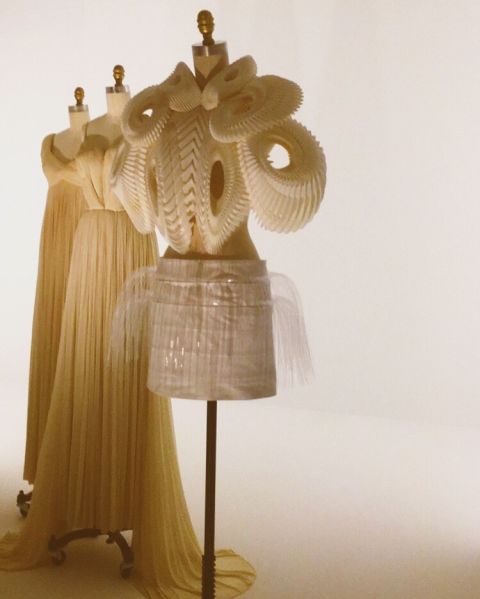 Event: "MetFridays: Extreme Measures" at the Metropolitan Museum of Art
Size matters at this week's MetFridays event titled "Extreme Measures." Several areas of the museum will host a slew of activities and talks relating to objects large and small. In the Moroccan Court, a musical performance by Jay Gandhi and Ehren Hanson, both masters of Classical Indian music, will open the evening. Later, guests can either listen in on a talk about the imposing architecture in the Charles Englehard Court or conversation on miniature painting, or skip both to hear about some of the smallest and largest books in the museum's collection. Visitors are invited to sketch live models wearing dresses from the exhibition "Manus x Machina: Fashion in an Age of Technology," at the Temple of Dendur, and make hair accessories based on the exhibit. Other events include nail art demonstration by Lady Fancy Nails and a create-your-own astrological talisman station. While you're at it, sample treats of "surprising proportions."
The Metropolitan Museum of Art 1000 Fifth Avenue New York, N.Y. 10028. July 22, 5pm-9pm. Advance tickets available, free with museum admission.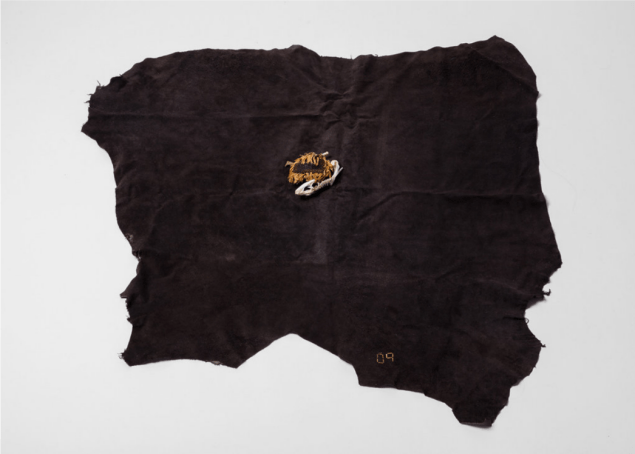 Opening: "Daydream from 2013" at CANADA
Potatoes, a frog skeleton, puddles made of resin. What do these have to do with each other? Well, they are parts of an upcoming show at the gallery CANADA titled "Daydream from 2013." Curator Matthew Flaherty, who chatted with us over the phone, said the exhibit is meant to evoke a dream-like stream of consciousness and is based on the 1970s Russian sci-fi film Solaris by Andrei Tarkovsky.
CANADA 333 Broome St, New York, N.Y. 10002. July 22, 6pm-8pm. Free to all, no rsvp required.
SATURDAY JULY 23
Performance: "My Best Worst Thing": 2MF at Orgy Park 
At Orgy Park, artists will partake in a show and tell of sorts, but only of artworks they once considered a source of pride and joy but no longer revel in. The evening, titled "My Best Worst Thing," will be hosted by the conversation group 2 Many Feelings (2MF) led by the artists Maria Stabio and Sonya Derman. A roster of ten artists including Deric Carner and Kristen Jensen and Stabio and Derman themselves will present their best/worst thing at the event, which Derman described via email to the Observer as a performance. 2MF is known for its "ante-academic" [sic], emotive discussions as well as their fondness for participatory experiences. The evening will revolve around ideas of "regret, bad art, hindsight and artistic doubt," per the press release. A recording of the event will be aired and archived at Clocktower Radio.
Orgy Park 237 Jefferson St, Brooklyn, N.Y. 11237. July 22, 6:30pm-8:30pm. Free to all, no rsvp required.
SUNDAY JULY 24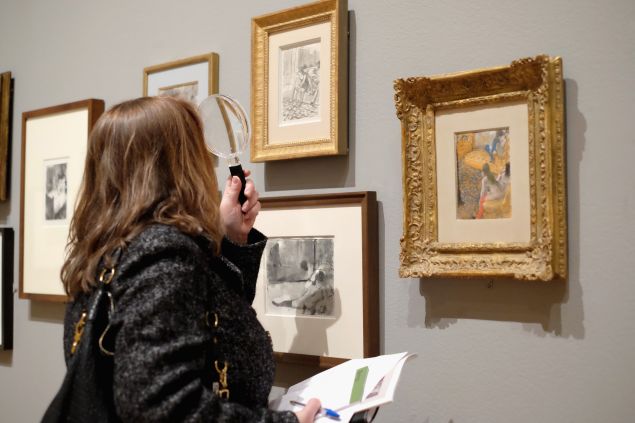 Closing: "A Strange New Beauty": Edgar Degas at MoMA
Sunday is your last chance to catch a rare array of works by Edgar Degas. At MoMA, some 120 monotype prints and 60 lesser known paintings, sketches, pastels and other pieces by the ballet chronicler who is known for his depictions of the dancing body are on display. Though he is known primarily as a painter, the prints demonstrate Degas' fondness of experimentation and show the first inklings of some of his better known pieces, according to the museum. "This process of repetition and transformation, mirroring and reversal, allowed Degas to extend his approach to the study of form," MoMA says. See for yourself while you can.
The Museum of Modern Art 11 West 53rd Street, New York, N.Y. 10019, July 24, 10:30am-5:30pm. Free with museum admission.
TUESDAY JULY 26
Collage Party and Closing: "Cut & Taste: an exhibition of art and beer," at Chinatown Soup
Love art? Love beer? This is your jam. In honor of the last day of its exhibit "Cut & Taste: an exhibition of art and beer," Orchard street gallery Chinatown Soup is brewing up a live collage party, during which visitors will make collages using a variety of raw material alongside members of the Brooklyn Collage Collective (BCC). On display since July 12th, the show was a team effort between the art-inclined brewing company called Tröegs and collage artist Jay Riggio. Riggio used cutouts of wheat and IPA labels along with a hollywood pinup and prehistoric monuments to create a landscape which will hand in the beer company's new art space at its Pennsylvania brewery. On display at Chinatown Soup, view various beer-centric works by the nine members of the BCC, who also plan on making limited edition postcards with Tröegs packaging.
Chinatown Soup, 16B Orchard Street, New York, N.Y. 10002, July 26, 7pm-10pm
WEDNESDAY JULY 27
Opening: "Black Friday": Sophia Al-Maria at The Whitney
Sophia Al-Maria seeks to depict 21st century experiencing in the Gulf Arab nations through a variety of media including art, writing and film. At the Whitney, her new show "Black Friday" marks her debut solo exhibition in the United States, and draws on the institution of the shopping mall, which became popular in the Gulf in the 90s and early 2000s. To Al-Maria, the shopping mall represents "a weirdly neutral shared zone between cultures that are otherwise engaged in a sort of war of information and image." The show will consist of Al-Maria's film Black Friday, which discusses shopping malls as "secular temples of capitalism," and The Litany, an installation comprised of glitchy, flickering electronic devices.  
Whitney Museum of American Art 99 Gansevoort Street New York, N.Y. 10014. July 27, 10:30am-6pm. Free with museum admission, no rsvp required.
Screening: "Edited at EAI": Restless Generation, Performance Video, 1993-1999 at Electronic Arts Intermix
Chelsea's Electronic Arts Intermix celebrated its 45th anniversary this year. The nonprofit arts organization is known as a leader in video and media art. As part of the nonprofit's "Edited at EAI" series, EAI will present a collection of performance art videos by women who pioneered the genre in the 1990s. Vanessa Beecroft, Alix Lambert, Kirsten Misher, Alix Pearlstein and Beverly Semmes are among the names of the artists who invoke techniques of the first video-based performance who artists began tinkering with film in the 1970s, and whose videos will be screened at the event.
Electronic Arts Intermix 535 West 22nd Street, 5th Floorr New York, N.Y. 10011. July 27, 6:30pm. Free to all, no rsvp required.