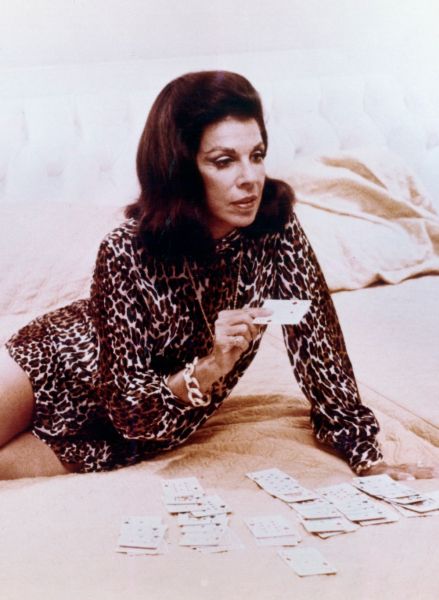 Before Jackie Collins, Candace Bushnell and Jennifer Weiner, there was Jacqueline Susann and Valley of the Dolls.
When Susann's novel, a rip roaring tale of drug addiction, showbiz, ambition and salacious sex scandals, landed in bookstores fifty years ago this week, it not only left its mark on pop culture, but turned a male dominated literary world upside down. Published in 1966, the book—and Susann—was as reviled as it was loved. While Helen Gurley Brown described it as "maddeningly sexy" and Nora Ephron likened the work of fiction to an "absolutely delicious gossip column," the novelist Gore Vidal sniped "She doesn't write, she types," and Truman Capote skipped over Susann's literary skills entirely, instead likening her appearance to a "truck driver in drag."
However, Vidal and Capote's insults wielded little effect upon America's readers. Having sold 31 million copies to date, the book spent 65 weeks on the New York Times bestseller list.
"She broke the glass ceiling," Lisa Bishop, the stepdaughter of Susann's husband Irving Mansfield and manager of the Jacqueline Susann estate, told the Observer. "Jackie broke the rules, and we see what success she had. [She was] the first author in history, male or female, ever to have three consecutive best sellers."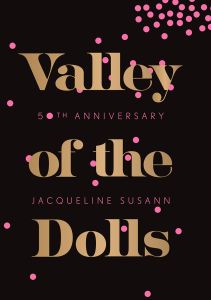 The book was chock full of shock factor for its time, with many publishers refusing to touch it until Bernard Geis took it on. But the characters of Anne Welles, Neely O'Hara and Jennifer North—three girls who arrive in New York in search of, you guessed it, fame, wealth and romance—resonated with young women of the sixties who had never read anything like it. With catfights, pill popping and insults (not to mention a rather infamous wig) hurled across its pages much of the plot could have easily been written in 2016. In fact, Simon Doonan, an author and creative ambassador for Barneys, called the all singing, all dancing and all bitching Neely "a character ripped straight from the pages of the Daily Mail" in the foreword to the special 50th anniversary edition released by Grove Press on July 4.
The 1966 publicity, spearheaded by Letty Cottin Pogrebin who was director of advertising, publicity, promotion and subsidiary rights, was the first of its kind. When Pogrebin sent copies out to journalists, she typed out the press release on phony prescription paper, with little fake pills (or "dolls") attached. Susann, meanwhile, remained determined not to lose momentum. Shortly after the book was published—just three years later than 'The Feminine Mystique'—she wrote a rebuttal to her critics titled 'My Book Is Not Dirty!.' In defense of the novel's savage plot, she wrote of show business:
"It's a business where each candle on a birthday cake becomes a nail in the coffin to a female star. We live in an age of youth. We live in a world where a woman is 'over the hill' at thirty, the world of movies."
Sound familiar? It's no surprise then that fifty years on the book is finding a whole a new set of readers. Bishop, who refers to that first generation of Valley fans as having read their copy "under the covers," has found the new surge of interest "exceptional."
"Valley of the Dolls is a great commentary on our celebrity-obsessed times," Doonan told the Observer. "Yes, it was written 50 years ago but the themes—addiction, fame, treachery, greed, sex—are totally relevant to 2016."
"She was a hard working, prolific broad who knew how to produce and sell her product" Simon Doonan said of Jacqueline Susann.
But it wasn't just the book's themes that were ahead of the game, it was Susann herself, whether it was branding, self-promotion or inventing a new career altogether. When she was diagnosed with breast cancer in 1962, she set herself a goal: become a bestselling novelist that was taken seriously by the literary elite.
"There was an urgency to her," Esther Margolis, who ran the publicity for the paperback of edition of Valley of the Dolls said. "When I think back on it, she knew that her life would be shortened."
Margolis can be credited with inventing the now obligatory author tour, something which Susann was savvy enough to embrace. In all she made 250 stops across the country, sometimes visiting over 10 cities in 10 days. "She was a hard working, prolific broad who knew how to produce and sell her product," Doonan said.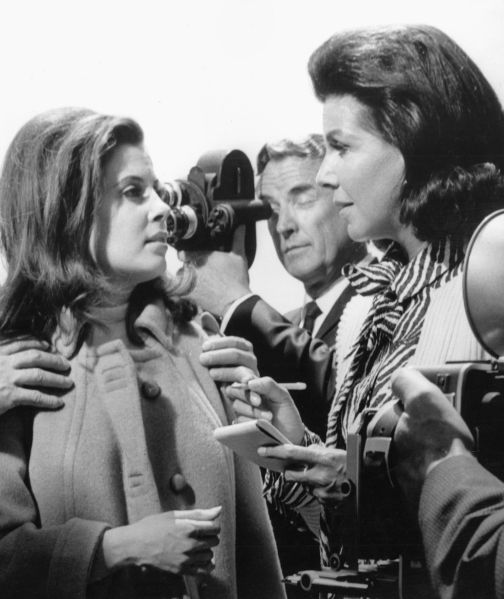 Ultimately, Susann understood the value of word of mouth before anyone else had cottoned on. She and her husband would send thank you notes to booksellers, visit distributors and truck drivers and, according to Margolis, enter bookstores, purchase a copy of the book, sign it and gift it to the clerk.
"Jackie and Irving were a team," Margolis said. "They were always up for anything."
Susann passed away in 1974 at just fifty six, but she left behind a personal brand that has filtered down into every corner of pop culture. Her false eyelashes, jet black hair and Pucci dresses have become synonymous with that Valley of the Dolls "look" (the 1967 movie adaptation starring Sharon Tate and Patty Duke also helped with this). Kristen Stewart channeling Jackie on the cover of W in 2011? Check. Anne Hathaway at the Met Ball in 2011? Check.
Susann's step-grandson Whitney Robinson, 33, co-manages the estate along with Bishop when he's not working as Style Director for Town & Country. For him, the Valley look is all Jackie.
"She embraced the fashion trends of the time. White patterned leather moon boots, the turban, the beret, the fedora—I mean she never had a hat she didn't love," Robinson said. "I think it was really a signature look that she developed, that would later go on to be called Valley of the Dolls."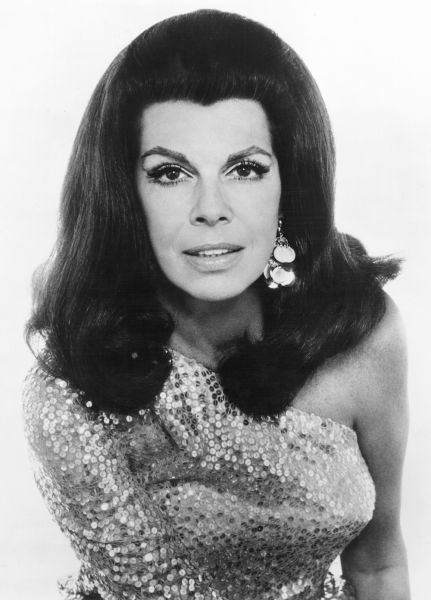 Nowadays, you can find the Valley of the Dolls brand packaged as a Jonathan Adler ceramic pill box, or a Charlotte Olympia bag. Robinson noted that even in the "New York Stories" section of The Strand there are stacks of Valley of the Dolls. He hopes that, as his own generation now discovers the book, readers grasp the book's major takeaway: that there's a price for success.
The fame, the fashion, the branding, it all sounds positively Kardashian. But what would Susann, so ahead of her time, have made of life in 2016?
"She would be right at home," Pogrebin, who later co-founded Ms. Magazine said. "She would probably have a reality show in her apartment."