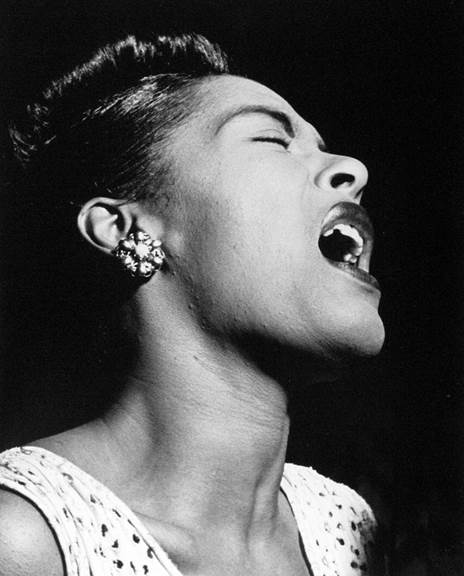 WEDNESDAY JULY 6
Opening: "A Cool Breeze" at Howard Greenberg Gallery
Founded in 1981, Howard Greenberg Gallery calls itself the first to display photojournalism and "street photography," before these genres were widely recognized as fine art. The gallery has since developed an impressive photography collection which it says "acts as a living history," since it includes styles from Pictorialism to Modernism to Contemporary photographs, as well as photos used in advertising and fashion. Today, the gallery celebrated the opening of the nostalgic, beachy exhibit "A Cool Breeze." The show includes iconic photographs of summer scenes from artists like Leon Levinstein, William Gottleib and Aaron Siskind among a host of other notables.
Howard Greenberg Gallery 41 East 57th Street, Suite 1406, New York, NY 10022, Wednesday July 6 10am-5pm. Free to all, no RSVP required.
THURSDAY JULY 7
Opening: "Pia Camil: Slats, Skins and Shop Fittings" at Blum & Poe
If you're interested in literally wrapping yourself in art, head to the Upper East tomorrow night for the opening of Pia Camil's second solo show at Blum & Poe called "Slats, skins and shop fittings." Several of Camil's fabric works are intended to be played with rather than admired from a distance. Originally exhibited at the Cincinnati Arts Center, Camil's work draws from the "display structures of low-end downtown Mexico City commercial spaces," according to the gallery, and appropriates the material of slat paneling found in dollar stores and department stores. Her style includes aspects of American Minimalism, too, channeling Frank Stella's early copper paintings, and also "investigates the intersection of art and life and its ability to inspire change." 
Blum & Poe 19 E. 66th Street New York, New York 10065, Thursday July 7, 6-8pm. Free to all, no RSVP required.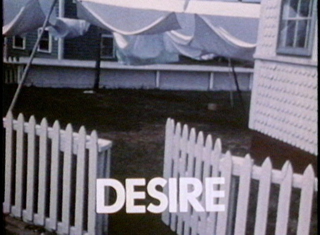 Screening: "Through the Looking Glass: Menken, Kobland, Huot, Palazzolo & Kreines" at The Museum of Arts and Design
Take a look at four pioneering avant garde films from several decades at The Museum of Arts and Design tomorrow as part of the Columbus Circle venue's screening titled "Through the Looking Glass." The screening will include Marie Menken's 1957 short film, Glimpse of the Garden, and Robert Huot's 1971 film Snow. Ken Kobland's Landscape and Desire, which runs just under an hour, will serve as the even't main attraction—a film the filmmaker claims is "mordantly nostalgic." Tom Palazzolo and Jeff Kreines' Ricky & Rocky, which the museum explains "eavesdrops on a wedding reception in an Italian family's backyard in Chicago," will close the screening.
The Museum of Arts and Design Jerome and Simona Chazen Building, 2 Columbus Circle, New York NY 10019. Thursday July 7, 7pm, $10/$5 members and students.
Opening: "Splotch" at Sperone Westwater and Lesley Heller Workspace
A two venue group show organized by Sperone Westwater will explore elements of chance and failure and include work by artists whose pieces play with predetermination and self-imposed rules. According to the gallery, Sol LeWitt's fiberglass 'Splotches,' serves as the inspiration for the title of the show, "Splotch"; the show will include LeWitt's Splotch #3, 2000 last shown at The Met at the Sperone Westwater Gallery, and the footprints of Splotch #3, which will be exhibited at Lesley Heller Workspace, where a continuation of the exhibition will be located beginning on July 20. Work by Lynda Benglis, Alex Dodge and Terry Winters among other notable artists will also be on display at "Splotch," curated by Eileen Jeng. The opening reception will take place at the Sperone Westwater gallery.
Sperone Westwater, 257 Bowery New York 10002, Thursday July 7, 5-7pm, Free to all, no RSVP required.
FRIDAY JULY 8
Opening: "Rules of the Game" at Transmitter Gallery
"Art is the game where we make up rules and try to explain them until we can't stand either," says Brooklyn's Transmitter Gallery, where a new exhibition called "Rules of the Game" will explore the boundary between art and sport, and the etiquette of both. "Rules of the Game" seeks to compare how artists and athletes are alike, given that both engage in a discipline with their own systems of rules. An assortment of media including painting, fabric work and installation by artists Palma Blank, Amanda Browder, Paul Corio, Jean Alexander Frater, Ben McNutt, Norm Paris and Derrick Velasquez will attempt to navigate the questions surrounding the "Rules of the Game."
1329 Willoughby Avenue, 2A, Brooklyn, NY 11237, Friday July 8, 6-9 pm, Free to all, no RSVP required.
SATURDAY JULY 9
Opening: "So Much Dirt But Not Enough Soil (Ruin Series)" at Knockdown Center
At Knockdown Center, "So Much Dirt But Not Enough Soil" will include art utilizing familiar materials such as Miracle Grow, live active culture 1 acidophilus, liquid THC, a shredded and pulped copy of the introduction to Capitalism and Freedom by Milton Friedman, yellow #5, ginko biloba, Flavor Dynamics' CHEF-ASSIST® Harvest Spice Flavoring, 3-methyl butanoic acid, crushed Adderal and aspartame, among others. The non-standard materials are part of New York artists Loney Abrams' and Johnny Stanish's exploration of the outward appearance and intrinsic makeup of "an object"—"it's ingredients list, it's nutritional value, it's metadata," according to the Knockdown Center. The large, fairly new space in Flushing, Queens has been home to a variety of atypical art exhibitions, including a tree mortuary of hanging discarded Christmas trees. This exhibit is part of the Center's, Ruin Series of artwork designed to fit in the Center's backyard roofless ruin and subterranean chamber. Bring sunscreen!
52-19 Flushing Ave. Queens, NY 11378, Saturday July 9, 6-9pm, Free to all, no RSVP required.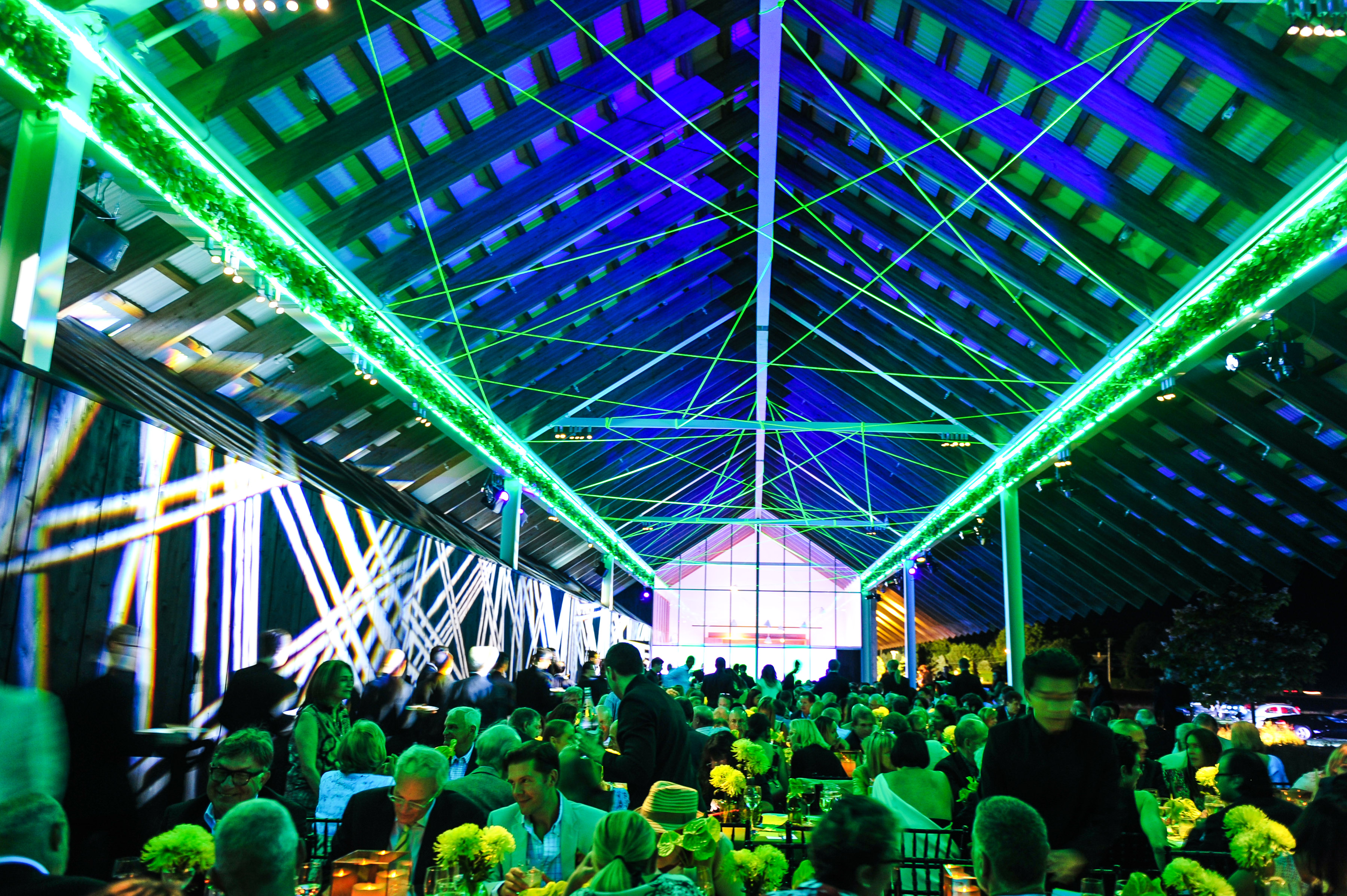 Party: Parrish Art Museum Midsummer Party in the Hamptons.
If you're already soaking up Southampton for Art Southampton, head over to the Parrish Museum in Water Mill, N.Y., for an evening of cocktails, dinner and partying. Proceeds from the event honoring Barbara J. Slifka, a trustee of the Parrish Art Museum and American Ballet Theater, will benefit the museum. The museum calls the event the "highlight of the Hamptons summer social season," noting that the annual event draws together "almost 1,000 artists, philanthropists, business leaders, and art world guests." Dinner tickets start at $1,500 and include cocktails, dinner and the afterparty. Tickets to only after party are $150 and are available to Parrish Contemporary Circle members and invited guests.
Parrish Art Museum 279 Montauk Highway Water Mill, NY 11976, Saturday July 9, Cocktails at 6:30pm, Dinner at 7:30pm, After party 10pm-1am. Single dinner tickets begin at $1,500, dinner tables start at $15,000. After party tickets $150 each, members only. RSVP required.
SUNDAY JULY 10
Concert: "Summergarden: New Music for New York" at MoMA
Members of the New Juilliard Ensemble led by conductor Joel Sachs will perform in MoMA's Abby Aldrich Rockefeller Sculpture Garden as part of the museum's Summergarden series on Sunday night. The series, titled "New Music for New York," will take place over the course of four evenings and will offer "adventurous contemporary" musical selections. Summergarden, established in 1971, seeks to continue the MoMA's history of presenting jazz and classical music in the Sculpture Garden. Although the exhibition galleries are closed, the Garden Bar will be open and offer a selection of light fare as well as wine, craft beer and cocktails.
11 West 53 Street, New York, NY 10019, Sunday July 10. Garden opens at 7, Concert begins at 8 and will last 60-90 minutes. Free with museum admission, no RSVP required.