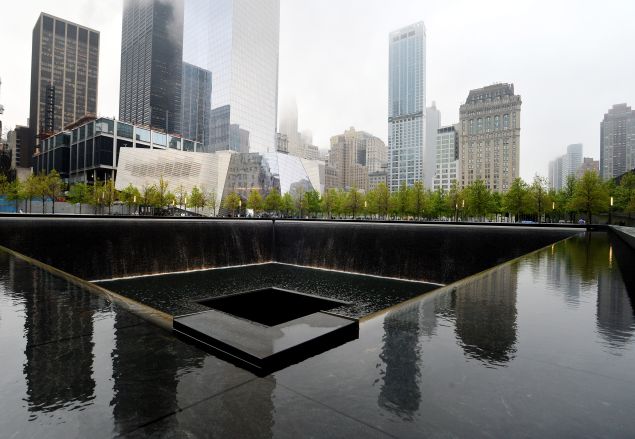 9/11 Memorial Museum to mount first art show. "Rendering the Unthinkable: Artists Respond to 9/11" will be the inaugural exhibition in the museum's special exhibits gallery, and will feature artwork inspired by the attacks. Artists included in the show, which opens September 12, include Eric Fischl, Manju Shandler and Ejay Weiss.
UNESCO adds Libyan sites to endangered heritage list. The cultural organization has added five world heritage sites in Libya to its "danger list" due to the high threat of damage from militia forces in the region.
Dallas Museum of Art names new director. Agustin Arteaga will assume his new post on September 1. Arteaga previously held directorial positions at the Museo Nacional de Arte in Mexico City, the Museo de Arte de Ponce in Puerto Rico and the Museo de Arte Latinoamericano de Buenos Aires in Argentina.
Remember that time David Bowie went on Charlie Rose with Julian Schnabel? In light of recent news that David Bowie's art collection will be auctioned at Sotheby's London, Marion Maneker has posted a clip of Bowie's appearance on Charlie Rose in the late '90s alongside artist and director Julian Schnabel. The talk centers around the musician's role as Andy Warhol in Schnabel's film Basquiat, but he also mentions his art collection briefly, the contents of which (until this week) remained mostly a mystery.
Oldest writing on papyrus from ancient Egypt goes on view for first time. Cairo's Egyptian Museum will display a fragment of papyrus which chronicles the daily life of the workers who built the Great Pyramid of Giza.
Driver who killed curator in Brooklyn indicted on manslaughter charges. Marlon Sewell, who killed Victoria Nicodemus in Fort Greene in December 2015 while driving with a suspended license, was indicted on charges of second degree manslaughter on Thursday.