Remember the rap video you made when you were 16? It probably wasn't good enough to charm Ghostface Killah, Desiigner, Flatbush Zombies and a who's who of the biggest names in modern hip-hop.
Brian Imanuel, a homeschooled 16-year-old rapper from Jakarta, Indonesia, can actually claim that honor for the batshit music video he made for his ridiculously catchy song "Dat $tick".
[youtube https://www.youtube.com/watch?v=rzc3_b_KnHc&w=560&h=315]
In a video posted recently by 88rising, "a soon-to-launch, Brooklyn-based digital media outlet telling the story of a new Asian culture," rappers Ghostface Killah, Cam'ron, Desiigner, Tory Lanez, Flatbush Zombies, GoldLink, Jazz Cartier, Madeintyo, 21 Savage and more lavish praise on Imanuel's grimy gem.
Recalling the hyper-millennial gangsta rap nihilism of Denzel Curry's "Threatz" (still the only song of his that's listenable) with a vibe ripped from the recent school of West Coast acts weaponizing minimal beats to stratospheric effect (Vince Staples, YG), Imanuel delivers what on paper should sound like nothing more than the latest paint-by-numbers radio-rap car banger, yet another "Jumpman," or 2016's "Jumpman", Desiigner's "Panda".
Instead, Imanuel flawlessly raps a midnight-dark ode to street-life hedonism as catchy as any of those aforementioned tracks—and he does it mean mugging in a pink Polo shirt, pleated khaki shorts and a Reebok fanny pack.
Did I mention that he directed the music video, came up with the basic idea for the beat and only started rapping one year ago?
[youtube https://www.youtube.com/watch?v=-KMBELyZ_sM&w=560&h=315]
"It was actually half-serious," Imanuel told Hype Trak in an interview. "In the music video, I was going to dress like a rapper, like Post Malone and A$AP Rocky. However, I had a last-minute concept change and did not want it to look like some scrawny Asian kid that's trying to be hard and gangster—so I chose a less serious costume. But even then, there are still people who don't get it."
Hearing Imanuel's explanation of the video that falls somewhere between an Odd Future-ish take on cliché hip-hop excess and a bad frat initiation, it's unsurprising to learn that Imanuel first emerged as a comedic voice online, cutting his e-teeth zinging one-liners on Twitter and releasing bizarre parody videos like a satirical My Strange Addiction video in which he admits he's addicted to kush.
What's somewhat more concerning than the post-everything 2016 irreverence of the music video though are the issues of cultural appropriation and authenticity. The song is a genuine earworm, but should Imanuel throwing around the "N" word like it's "fleek," even in a context that celebrates and subverts hip-hop and celebrity, be worthy of condemnation?
Imanuel understands why some might hear his song as negative cultural appropriation.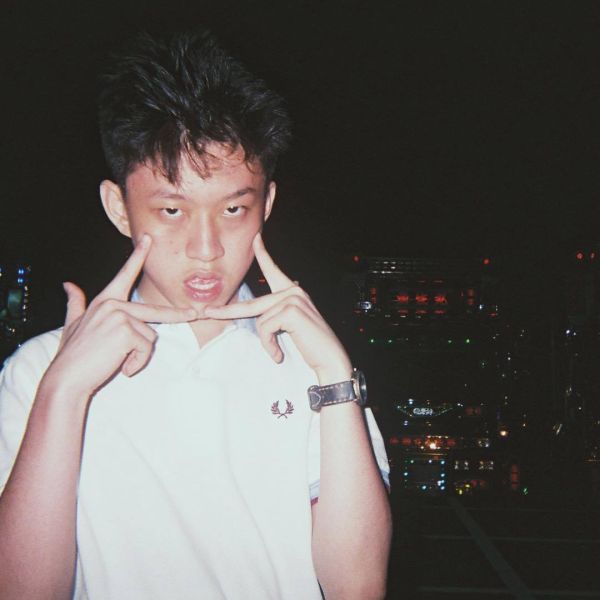 "I get why people are offended, and I don't want to sound pretentious but my goal is to help put an end to the negative effects of the 'N' word. I want more people to know that it's a term of endearment in hip-hop rather than something racist when non-black artists use it. By putting out something that gets people to say, 'I'm not sure if I'm O.K. with this but it's dope,' as well as seeing the small percentage of dislikes compared to the likes in the video, I think it's working."
Cultural appropriation, of course, is nothing new in music.
White American musicians have been stealing the musical traditions of African-American slaves for over a century at this point, just as British Invasion acts in the 1960s like the Beatles, the Rolling Stones and the Who cribbed their sonic identities from African-American blues records from the 1920s, '30s and '40s.
There's also a long history of cultural appropriation of Western rock music by bands from Peru to Zambia, of jazz by white musicians…everywhere, always. Yet we don't listen to this music with condescension; knowing that the musicians playing aren't the progenitors—but rather imitators inspired by the true creators—doesn't preclude a song's originality or primal energy as long as it practices reverence for its source material, doesn't marginalize an already marginalized minority who created it, or defile their history.
In 2016, considering the ongoing globalization and increased accessibility of Western hip-hop culture, if someone who isn't black invokes the slang, sounds, clichés and imagery of hip-hop but does so faithfully, subverting mainstream culture, channeling their own unique identity and experience, who are we to claim it's somehow "inauthentic" or negative appropriation?
Regional rap sounds have crept into the culture at large at an alarming rate over the last 30-plus years. What was once the domain of bedroom beat makers and local scene heroes is now ubiquitous thanks to increasingly affordable recording technology and online music sharing.
Different cities and regions used to have distinct rapping styles and sonic clichés, but with the democratization of content via the internet, online music communities of likeminded fans and illegal downloading, the last decade alone has seen a growing homogenization of sound across the entire rap scene. Look no further than A$AP Rocky's beloved 2011 mix tape, Live. Love. ASAP, which mixed the sonics of Houston chop and screw, classic Dr. Dre-esque G-funk and East Coast gangsta rap with the head-spinning diversity of a modern 15-year-old's YouTube playlist.
Rich Chigga has similarly absorbed tastes and influence with the far-reaching depths and frequency only teenagers in 2016 can muster. With a fluency in hip-hop that's as galvanized by modern tastes as it is by the sounds that inform its history, "Dat $tick" is such a great song it forces you to re-think your notions of "authenticity" and appropriation in rap, a challenging feat in and of itself in 2016, divorced from assumptions of race and the genre, but it's also quite simply an incredibly catchy track.
The key factor here is context.
[youtube https://www.youtube.com/watch?v=lblbs7V7pwA&w=560&h=315]
Coming from a country where rap is largely unpopular, a country as ethnically diverse as the most-populous nations on earth, a country where EDM and Dangdut are the prevailing musical tastes, can we really judge a music video made by a 16-year-old homeschooled kid from Jakarta who learned to speak English by watching YouTube as a negative form of cultural appropriation?
To recap, this is what international success for a teenage rapper looks like in 2016.
"Dat $tick" music video: 4.8 million views.
"Living the Dream" music video: 845,000 views.
Twitter followers: over 140,000.
Discussion of negative cultural appropriation in your music by a New York publication, and realizing, yes, O.K., maybe, kinda, but not really, it's not like he's Iggy Azalea, and, context, people, always context, and finally just settling on: YES I AM JUST A CIS WHITE-GUY MIDDLE-CLASS MUSIC JOURNO LIVING IN BROOKLYN (UG) BUT OMG THIS. SONG. IS. INCREDIBLE.