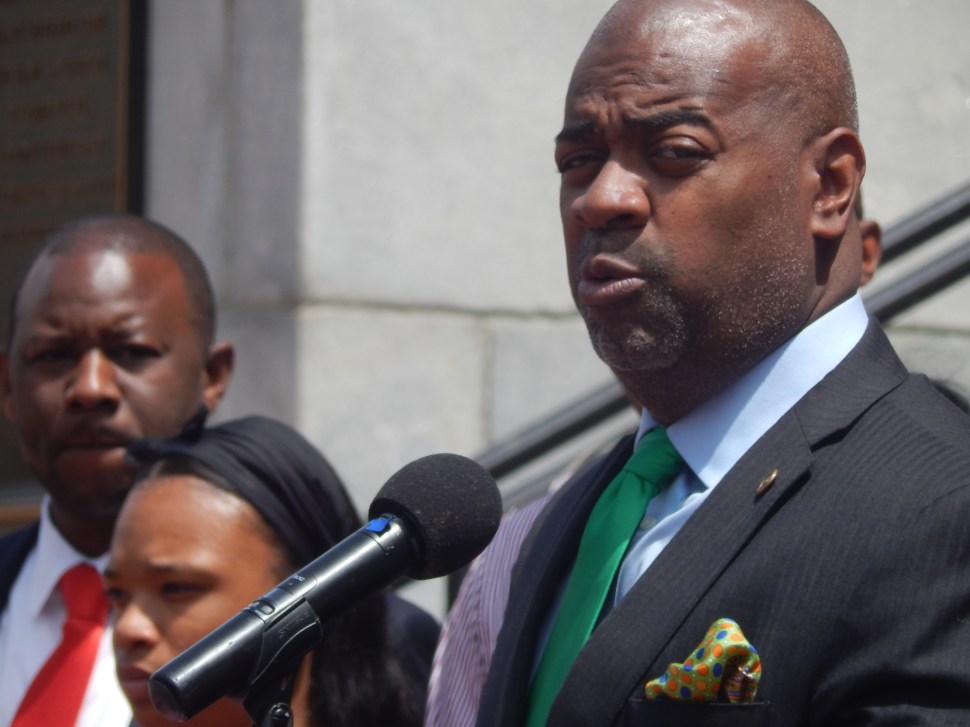 Mayor Ras J. Baraka was one of four mayors out of 24 diverse national leaders chosen by President Barack Obama to participate in Wednesday's "White House Convening on Building Community Trust". The meeting was held on the same day that funeral services were held for three slain Dallas officers and a day after the President spoke to the nation about recent events that have further highlighted the racial divide in America. According to Mayor Baraka, the convening focused on ways to keep citizens safe, build community trust, and ensure justice for all Americans.
I want to thank the President for inviting me to join a diverse and powerful meeting that included legacy civil rights organizations, new national activists, police chiefs, clergy and elected leaders. We engaged in a robust and honest conversation that addressed centuries of state violence against communities of color and the dialogue brought together top police officials and community leaders in a frank discussion to find real answers to intractable problems that center around training, recruitment, data collection, and real consequences of police misconduct.

Newark is under a consent decree and federal monitor as a consequence of patterns and practices of police misconduct. Since taking office, my administration has begun to implement major initiatives to change the culture of law enforcement and to repair a long relationship of mutual distrust between residents and the police. A few of these measures include creating the nation's strongest police civilian review board, putting police internal affairs under the supervision of a civilian, creating direct dialogue between teens and police officers, police training in conflict resolution, and recruiting new police officers from the Newark community.

I was encouraged to hear that other cities that are also taking serious steps to bring police and communities of color together. So often, the media tends to favor highlighting urban violence and its aftermath while shamefully giving little coverage to innovative measures being taken by law enforcement, community and clergy leaders who are working together to change the culture of violence that is pervasive in our neighborhoods.
For me, this meeting represented a new level of engagement that signals a commitment by the federal government to work with city and community leaders to consider the manner and means by which we handle contemporary social issues –such as police brutality — and the ways that we respond to the modern-day social justice movement.  I applaud the President for his audaciousness and courage.
Ras Baraka is the mayor of Newark.