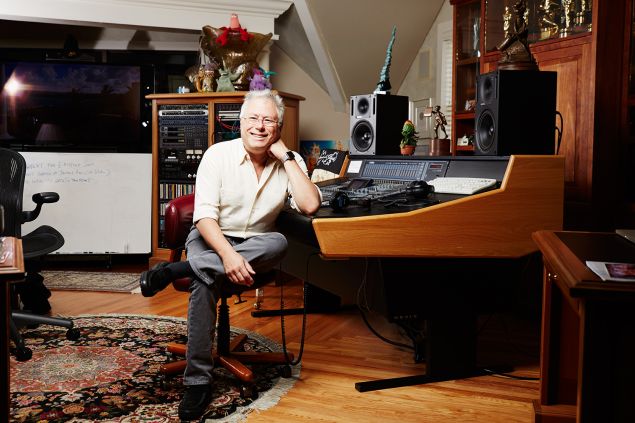 In Kurt Vonnegut's God Bless You, Mr. Rosewater, which starts tonight and runs from July 27th-July 30 as part the Encores! Off-Center series at City Center, the first voice you hear after the overture is described as the "voice not unlike God's." In this version, it should also sound like the voice of CNN and Darth Vader in all of its majestic, sonorous glory, since it belongs to James Earl Jones, in a rare (if ever?) musical turn.
Even rarer than Jones' musical repertoire is the show itself—a quirky piece of counterculture comedy that faded in 1979 after 61 performances without ever finding a following. Its first 12 shows were Equity-approved showcases at an Off-Off Broadway house called the WPA (or, "We'll Produce Anything"), just to test the waters and see if reviews warranted an open-ended run Off-Broadway. They did—at the now-gone Entermedia on Second Avenue—but the run ended in 49 performances.
There was never an original cast recording, of course. All that remains of that score is a cassette demo in which the composer and the lyricist perform their handiwork themselves, selling the hell out of ditties like "Cheese Nips," "Plain, Clean, Average Americans," "Rhode Island Tango" and "Thank God for the Volunteer Fire Brigade."
This may not sound like it, but Mr. Rosewater sired a major songwriting team. Lyricist-book writer Howard Ashman and composer Alan Menken would go on to create showstoppers like "Suddenly, Seymour" and Oscar winners like "Under the Sea" and "Beauty and the Beast."
Their second time out, three years later, they struck a gusher: Little Shop of Horrors, a giddy, gory pop-rocker based on a silly American-International horror flick about a man-eating houseplant that grows monstrously large on a steady diet of nasty individuals. When the curtain fell on opening night at the 99-seat WPA, gnarly green vines dropped on the audience from the ceiling, indicating world conquest ahead.
True to the plant's basso profundo battle cry ("Feed me!"), the show was quickly transplanted in the East Village's Orpheum Theater, where it became an instant cult-hit and thrived for five years. Then came a West End run, a movie version, a revival on Broadway and a national tour. Even more importantly, it opened the door to Disney where Ashman and Menken spent the rest of their collaboration musicalizing three animated features: The Little Mermaid, Beauty and the Beast and Aladdin.
Little Shop of Horrors got a five-performance spin last year in the Encores! Off-Center summer series, which Jeanine Tesori curates for New York City Center from Off-Broadway's past. For this season, her last there, she dug deeper into the Ashman-Menken garden and came up with their Rosewatered roots.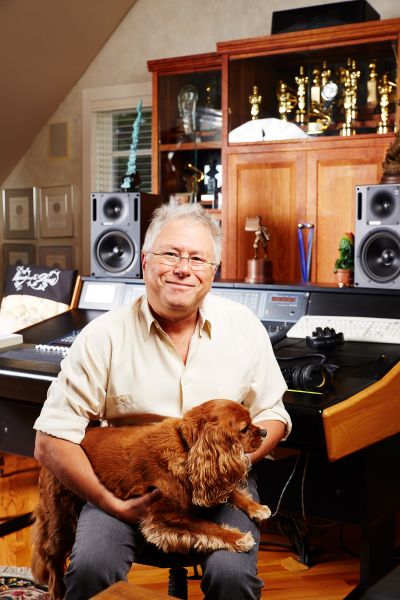 James Earl Jones' base-clef contribution to these proceedings is confined to playing Kilgore Trout, a little-known science-fiction writer who inspires the title character to some grandiose do-gooding. In his introductory notes, Jones solemnly intones that a leading character in the tale that follows is a sum of money: "$87,472,033.16," the 14th largest family fortune in the country. A rich eccentric named Eliot Rosewater (Santino Fontana) wants to spend it all on the needy, unwashed denizens of Rosewater County, Ind., but there is a shyster lawyer on the case (Skylar Astin) running interference for this nobly insane idealism, calling it just plain insane.
This first failure in an otherwise unbroken line of hits has gnawed on Menken all these years. "I always felt it deserved another shot," he contends, "and I'm really grateful to Encores! and Jeanine for giving it this opportunity. It has been so long."
Until 1978, when, so to speak, "The Ashman Cometh," Menken's professional life was unfocused but fiercely productive, as he wrote his own music and lyrics. He adapted Midnight, some Claudette Colbert-Don Ameche film fluff of '39. He musicalized Harry, The Rat With Women, the Jules Feiffer novella. His Patch Patch Patch, a revue, initiated the Laurie Beechman Theater at the West Bank Café. Michael Bennett even produced a musical of his called Atina, Evil Queen of the Galaxy. In between there were jingles, demos and Sesame Street songs. "Mr. Rosewater was my first first-class show," he remembers.
At that particular point in time, Ashman and Menken were separate nonentities at Lehman Engel's now-famous BMI Musical Theater Workshop, both learning the songwriting ropes, and likely they would have remained that way had not a classmate (Maury Yeston, later the Titanic and Nine Tony winner) suggested a teaming.
"Maury asked if I'd meet with this guy who was looking for a composer for God Bless You, Mr. Rosewater," Menken recalls. "I was a huge Vonnegut fan, so the project excited me. Howard came over to my apartment at Manhattan Plaza, and we talked. He'd written the book for a show before but never lyrics. Dennis Green was to be the lyricist for Mr. Rosewater, and he's still credited with 'Additional Lyrics,' but, once Howard got his feet wet writing lyrics, there was no holding him back. We did a little dance at first—Howard nervously chain-smoking, a bit defensive about 'not really being Broadway,' me telling him I'd help with the lyrics—but, when he got to the piano, it was clear he knew exactly what he wanted. And we were off and running."
Ashman's intellect upped Menken's game to musical hooks and melodies he never knew were in him. "Howard inspired me! He was the smartest, most perceptive and original musical talent of our generation. I don't think anybody touches him, really.
"For Howard, it was not about showing off. It was simply about telling a story and doing it in an original way that was driven by music. The fact that we went from Mr. Rosewater to Little Shop to Little Mermaid—from Kurt Vonnegut to Roger Corman to Hans Christian Andersen—the stories did that, finding a way to use a musical style in a unique and effective way. Howard always had Little Shop of Horrors in his mind, going all the way back to the college days. That was sort of waiting in the wings.
"Mr. Rosewater got some really excellent reviews, but we had a cast of 14, and that was too big for Off-Broadway. We knew the next show couldn't have more than nine characters. We learned that from Mr. Rosewater. There was so clearly an Off-Broadway sensibility. Now, what we think of as Off-Broadway has been engulfed by Broadway. I really hope Off-Broadway, as we knew it then, is coming back as a viable venue."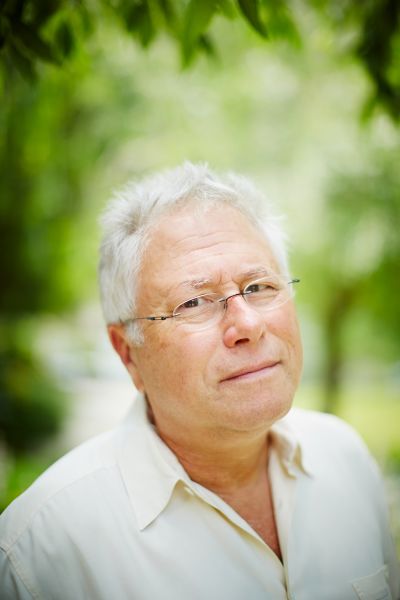 Disney was Ashman's idea. He saw animated features as the last frontier for theater music. Menken got two Oscars apiece for his first four Disney features—for Best Song and Best Score ("Under the Sea" from The Little Mermaid, the title song from Beauty and the Beast, "A Whole New World" from Aladdin and "Colors of the Wind" from Pocahontas). Only one composer has more than Menken (Alfred Newman with nine), and only one individual has more than Newman (Walt Disney himself with 26).
Ashman only lived long enough to win the "Under the Sea" Oscar. Two days after receiving it, he told Menken he had AIDS, and the following year, at age 40, he died, just nine days before he would have won his second Oscar, for "Beauty and the Beast."
Scores of wordsmiths have applied themselves to Menken music since, but there seems to be no real way to get away from his first. The show he wrote with Jack Feldman, Newsies, got him his overdue Tony. One he wrote with Glenn Slater, A Bronx Tale: The Musical, will start previews November 3 at the Longacre; after that, still another—The Apprenticeship of Duddy Kravitz, which he wrote with David Spencer between Little Shop of Horrors and The Little Mermaid—is finally Broadway bound.
"But, first," he says, "we're going to put the finishing touches on the score for the Beauty and the Beast live-action movie, which will include three new songs with lyrics by Tim Rice." From animation to Broadway to live action, that's an awful lot of miles he has gotten out of Beauty and the Beast. He nods. "I know. We just finished that live Hollywood Bowl concert of The Little Mermaid with Sierra Boggess as Ariel and Tituss Burgess as Sebastian, and we'll be doing that all over the place, too."
His has been a super-successful career, but he can't help but wonder, wistfully, how much more it would have been with Howard Ashman. "I have dreams that Howard and I are starting a new show. 'Howard, you're here. We have to write a new show.' 'Yep,' he says, 'we have to.' Then, I wake up. I still have those dreams."