If you were wondering how influential Alexa Chung's style is, simply type the phrase "Alexa Chung style" into Google and click on any of the 1 million links that pop up. You'll be bombarded by pictures of the Brit "it" girl donning skinny jeans from her AG collaboration or a Peter Pan collar shirt from her range of designs for Madewell. Also in that mix are images of the model, author and journalist decked out in top designer frocks at every fashion party you secretly wish you were invited to.
So it comes as no surprise that Chung has decided to branch out with a fashion brand of her own, called Alexachung. "After many seasons of inspiring and eye opening collaborations with some of my favourite brands, I have decided that now is the perfect time to go [at] it alone and establish my very own fashion line," she said in a press release.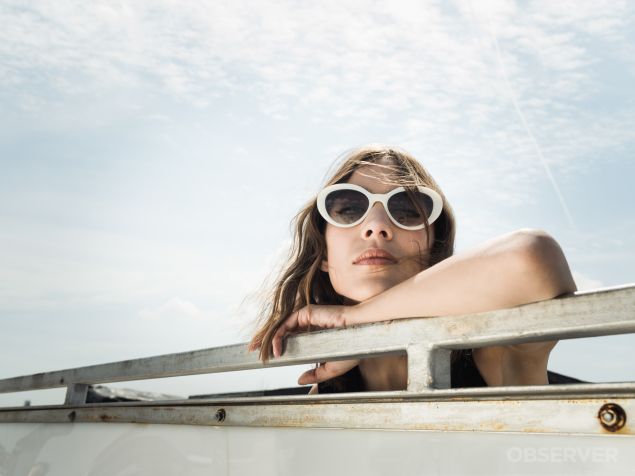 But the newly minted creative director isn't going at this project entirely on her own. In addition to creating a full design team, she has named Edwin Bodson as managing director of Alexachung. The former head of Haider Ackermann's atelier will be bringing a hefty dose of experience to this new venture, as he readies it for a May 2017 launch. According to his LinkedIn, Bodson has been involved in this London-based brand since April 2016.
"Alexa's innate sense of style and proven track record of successful design collaborations form the foundations of her brand. By rethinking how garments are presented and offered, we will nourish a relationship with those who are passionate about clothes and creativity, whether this is conveyed with Alexa's clothing range, or experienced way beyond," said Bodson.
As such, the Alexachung range will take inspiration from Chung's iconic and signature style, skinny jeans, tomboy tendencies and all. This will be interpreted through a premiere collection of ready-to-wear, including denim, pieces to wear with your denim, eveningwear, shoes and jewelry. While Chung plans on launching an e-commerce destination of her own, retailers have already signed on to sell Chung's wares, including MatchesFashion, MyTheresa, Selfridges and Ssense.
For now, Alexachung.com is a work in progress, but the site offers a hopeful message for prospective shoppers. "I owe u one website," is scrawled on palm tree embosses stationary, marked with Chung's name. It certainly shows promise for a fun shopping experience ahead.