The teaser trailers continue to roll in like a sweaty, cosplay-wearing avalanche out of San Diego Comic Con, each one more exciting than the last. The latest: American Gods, Bryan Fuller's take on the debut novel from bestselling author and Observer pal Neil Gaiman.
There's a lot to take in, but that's to be expected with a two minute look at a bonkers-ass tale of old gods vs. new, with humanity stuck in the middle. If nothing else, Ricky Whittle seems pitch-perfect as Shadow Moon, former convict, current assistant to the pantheon and constant world-weary soul. And Ian McShane, last seen at the end of his rope on Game of Thrones, looks just as up to the task of playing Mr. Wednesday. No spoilers as to his real identity but, yeah, Wednesday's just his day. Google it.
At the very least Technical Boy, the god of all things iPhone, Twitter and, presumably, Pokemon Go looks exactly like you'd expect him to.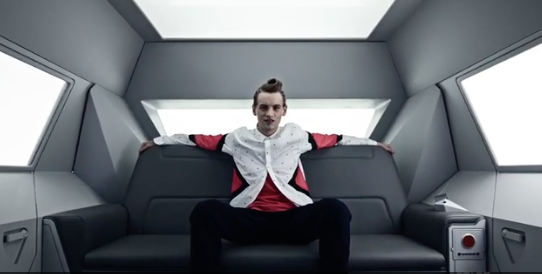 American Gods debuts on Starz in 2017.