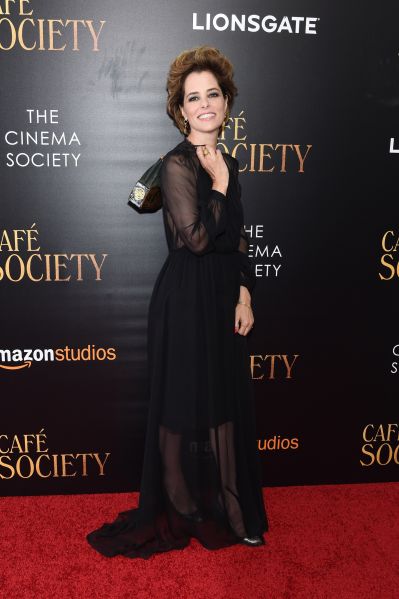 It's a big week for Parker Posey. 
Not only has she been busy celebrating the release of her new film, Woody Allen's Café Society, with co-stars like Blake Lively and Kristen Stewart, but she's also found a buyer for her charming co-op at 30 Fifth Avenue.
The "Queen of the Indies" listed her one-bedroom, one-bathroom Greenwich Village abode in May, and made the somewhat unusual choice (especially for a well-known actress) to include listing photos in which she herself is pictured. Yup, that's her, casually perched on an armchair in her bedroom, just reading Mary-Louise Parker's Dear Mr. You, with her Bichon Frise, Gracie, sitting atop her lap.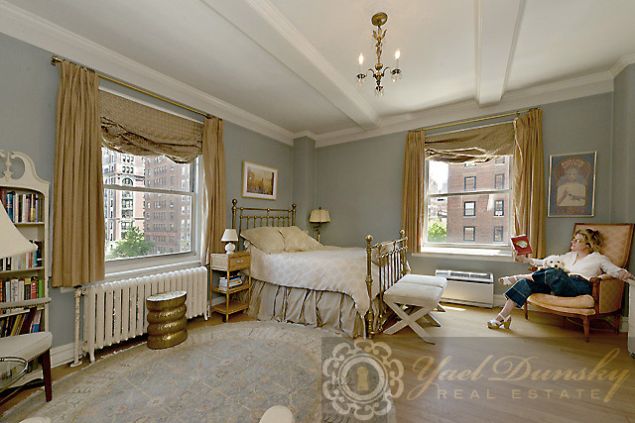 Perhaps her cameo in the listing photos helped secure a buyer—it appears that the airy, light-filled unit went into contract at its full $1.45 million listing price.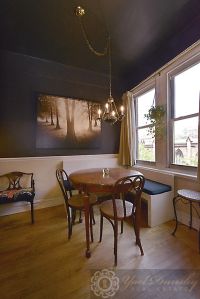 Other than Posey's appearance in the photos, there are plenty of other lovely aspects of the apartment interiors, too, like the 9-foot beamed ceilings and original hardwood flooring throughout, according to the listing shared by brokers Yael Dunsky and Mindy Brill of Yael Dunsky Real Estate. The charming co-op, which Posey purchased for $1.35 million in 2008, also has a gourmet kitchen with a SubZero appliances, a windowed dining area, and three walk-in closets in the living room.
The master bedroom features north and east exposures, and includes custom built-ins, as well as a windowed marble bathroom. And, as one might have assumed per Gracie's photo appearance, the building is pet-friendly.
Though it's not entirely clear where Posey is heading next, we hope she's not planning on abandoning the city for Los Angeles, as so many have done—of course, she's pretty much refused to ever leave Manhattan as her home base, except for a short period in the 1990s when she did reside on the West Coast. Perhaps she's planning on heading back to the East Village, where she lived for years before opting for Fifth Avenue—maybe Greenwich Village is simply too mainstream for the indie queen.