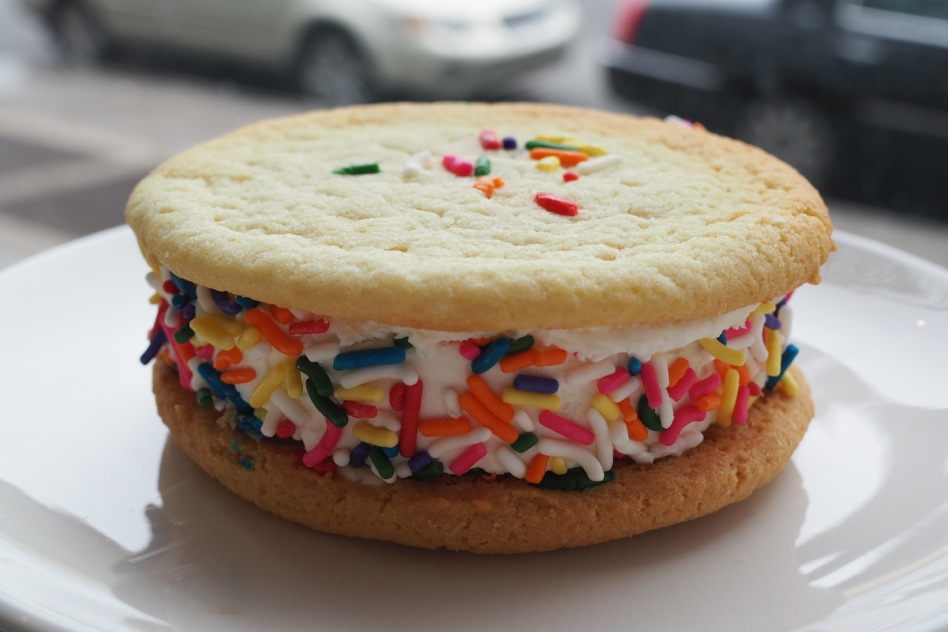 Most so-called food holidays seem made up exclusively for social media purposes. Still, it doesn't truly matter, as it gives folks the perfect excuse to indulge in the vice of their choice, whether it's Almond Buttercrunch Day (July 29), Date-Nut Bread Day (September 8) or Cream-Filled Donut Day (September 14). This Sunday is National Ice Cream Day, and Brooklyn Flea is hosting the ultimate ice cream social to celebrate. The team behind Smorgasburg is putting on an Ice Cream Bonanza to celebrate the holiday in style–and in this heat, you have double the reasons to treat yourself.
There are two days to indulge in the madness–and you'll want to, since most of the city's best ice cream spots are creating specialty flavors for the event. The Bonanza will run from 10 AM until 5 PM on Saturday at Fort Greene Flea and Sunday at Dumbo Flea–and it's an Instagram ice cream aficionados greatest fantasy come to life.
Expect treats from Blue Marble Ice Cream–they're making an exclusive cookie flavor with The Good Batch–and they're doing a birthday cake ice cream sandwich. Underwest Donuts is making an ice cream sundae with maple gelato by Il Laboratorio del Gelato. The seasonal flavor makers at Brooklyn Bell are creating a fruity treat with macadamia, coconut and banana ice cream. And, if that's not enough to entice you, there will be Indian ice cream sundaes from Malai, Phin and Phebes scoops and Ovenly floats are also on the menu.