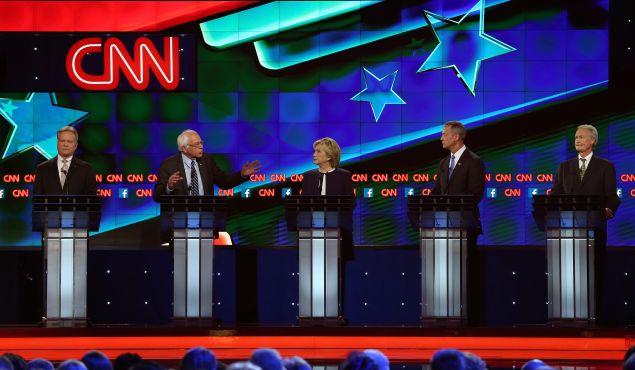 While the Republican presidential field was widely regarded as one of the strongest ever presented (and with 17 candidates, it was certainly the largest), the contest resulted in the nomination of a candidate with sky-high, record setting negatives: Donald Trump.
The GOP primary, however, ended much quicker than the Democratic primary, which had just five candidates (can you name the other three without using Google?). Even with the Democratic primary dragging on much longer than it should, the party still produced its own candidate with sky-high negatives (who, if not for Trump, would have been the most historically disliked candidate ever).
Speaking of, Hillary Clinton has finally, officially been crowned Queen of the Democratic Party.
Did you even remember that Vermont Sen. Bernie Sanders was still technically in the race to become the Democratic nominee? The media pretty much moved on from him once it was clear Clinton was going to get enough delegates, but the self-identified socialist and his supporters still held out hope for some kind of miracle at the convention.
But on Tuesday, Sanders officially endorsed Clinton. He didn't suspend his campaign, but his run is over. So let's take a look at all the Democrats who also ran this year.
Jim Webb—Dropped out October 20, 2015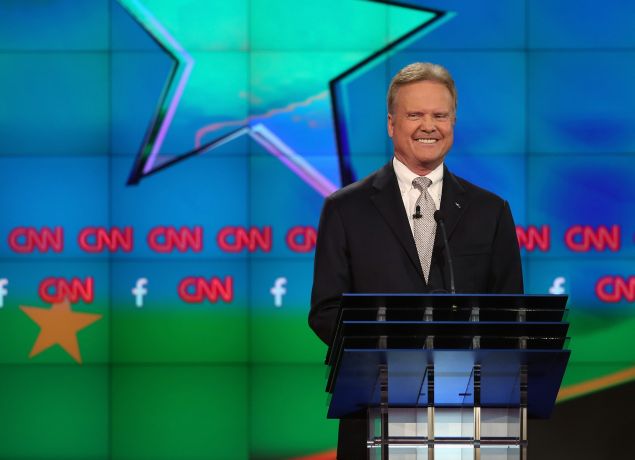 When former U.S. Senator Jim Webb spoke during the debates, he sounded like he had wandered onto the wrong party's stage.
He said affirmative action laws excluded poor white people from the Appalachian mountains (a statement that would have been deemed "racist" had he been a registered Republican). He explained how it was hypocritical of gun control advocates to surround themselves with armed guards. He also said the enemy he was most proud of making was the "enemy soldier that threw the grenade that wounded me—but he's not around right now to talk to."
Perhaps worse than anything, however, was the fact that Webb was stiff and boring. He was the first casualty of the 2016 Democratic primary.
Lincoln Chafee—Dropped out October 23, 2015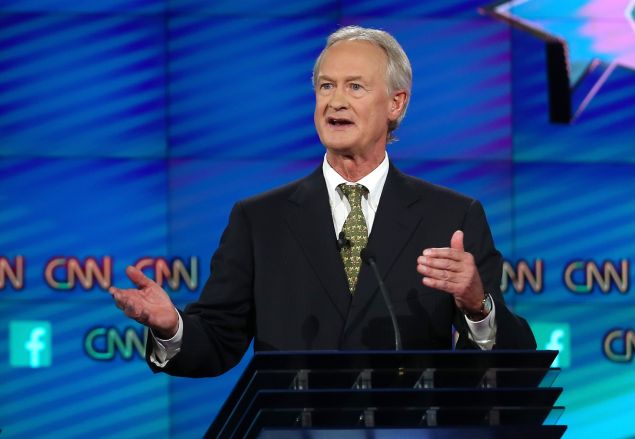 Like Webb, Chafee was forgettable and, although his campaign was over after the first debate, he hung on for another two weeks.
In that first debate, he was asked about his vote to repeal Glass-Steagall, a bill limiting banking activities that Democrats just love. In his response, Chafee made numerous embarrassing excuses that sounded a lot like a child explaining his lack of completed homework.
"The Glass-Steagall was my very first vote—I'd just arrived, my dad had died in office, I was appointed to the office, it was my very first vote," Chafee said. He mentioned the death of his father a few more times.
Just days after Webb dropped out, Chafee took the hint and left the race as well.
Martin O'Malley—Dropped out February 1, 2016
O'Malley was actually the best candidate the Democrats had—on paper. He was a successful former governor, tall, handsome, able to connect with the common man—he's even in a band. Sadly for him, none of those characteristics resulted in a personality that could keep him in the primary.
O'Malley underwhelmed at the debates despite the fact that he actually accomplished in Maryland all the things Clinton and Sanders said they wanted to accomplish. It was painful to watch him, debate after debate, mentioning that he actually achieved some gun control and an increased minimum wage in his state while he was governor—things neither Clinton nor Sanders accomplished as senators.
Nothing he said seemed to matter, as he never broke more than a few percentage points in any poll.
Bernie Sanders—Has all but officially dropped out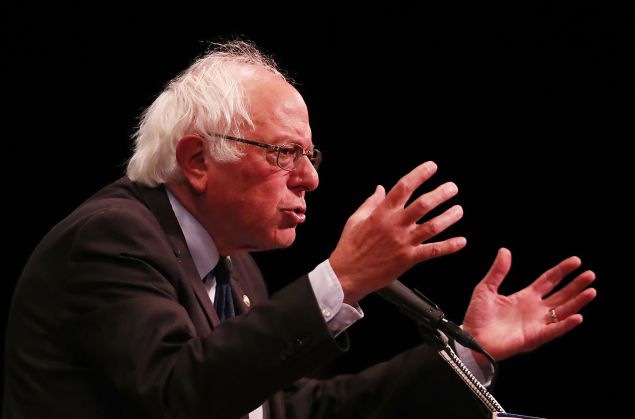 Sanders' campaign was over months ago. Clinton began pulling away in the earned delegate (not just super delegates) count long ago and Sanders, despite winning nearly half of the primary states, just couldn't catch up.
Sanders' long, long campaign brought up several weaknesses in Clinton's own campaign—most notably her major losses with young voters, including women. Sanders' supporters were passionate (and violent toward Trump's supporters on several occasions) and committed to his ideals of socialism.
In the end, he never really had a chance against a Democratic establishment hell-bent on making Clinton the nominee from the start.
And that just leaves… Clinton, a woman who may not even be able to receive a security clearance because of her "extremely careless" handling of classified information.
Disclosure: Donald Trump is the father-in-law of Jared Kushner, the publisher of Observer Media.