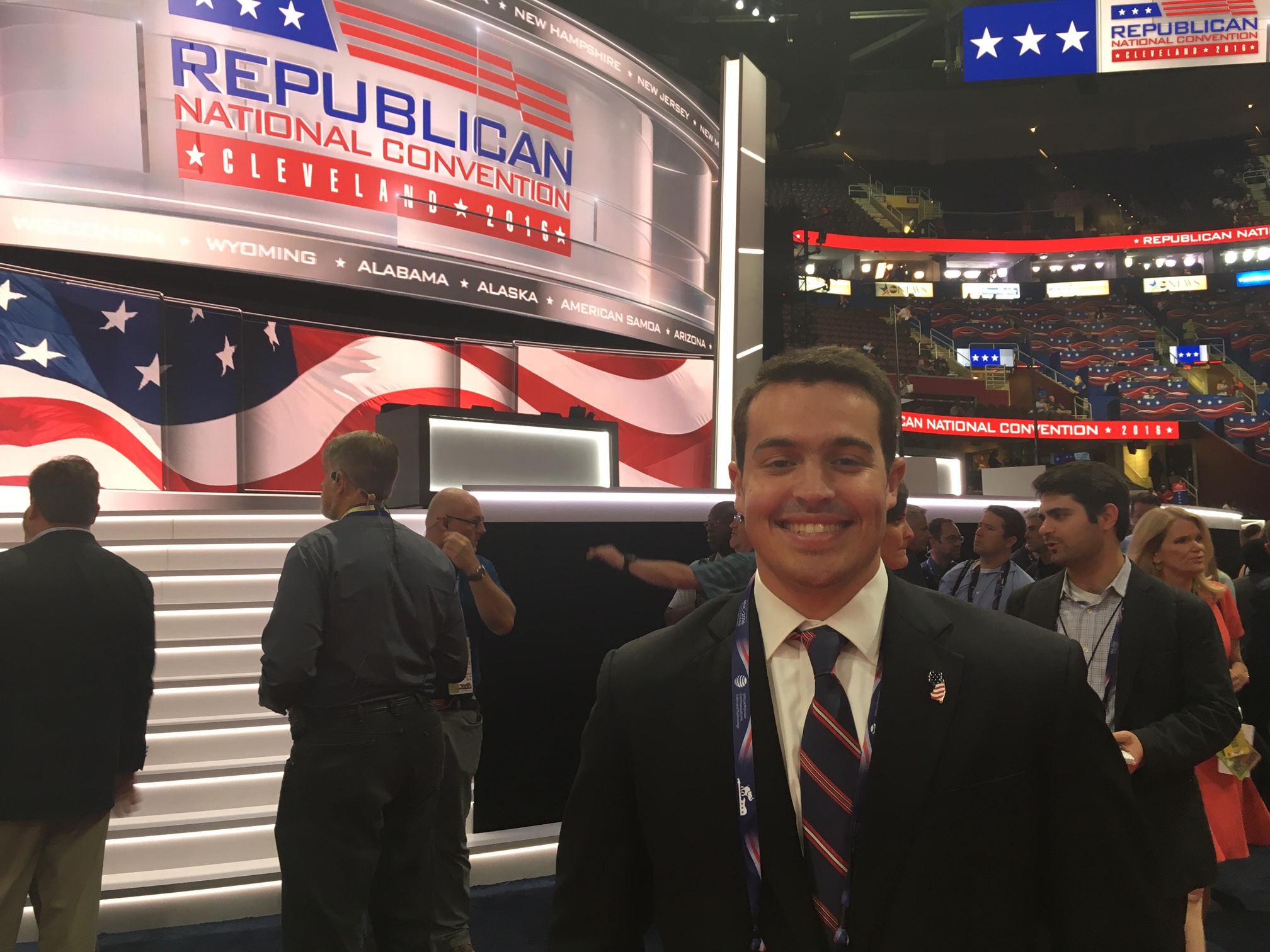 CLEVELAND – While his father New Jersey Governor Chris Christie is known for his larger-than-life personality and presence in the Republican Party, his son Andrew Christie is also making a name for himself in the New Jersey political world. On Tuesday, the young Christie cast the votes for New Jersey's delegation to the Republican National Convention (RNC). While he attended the 2012 RNC in Tampa, Florida, Cleveland marks the first time the recent Princeton graduate is a convention delegate.
"It has been great so far," Christie said. "It has been great to interact with all the other New Jersey delegates and to see the process at work. I came last night and heard all the outstanding speakers. It has been a cool experience."
Chris Christie was also a presidential candidate but ended his run after the New Hampshire primary early this year.
"My dad has said multiple times that Mr. Trump wasn't his first choice for president, he was. I would say the same thing but I just think it is a pretty clear choice between two people at this point," said Christie, referring to presumptive Democratic nominee Hillary Clinton and Republican nominee Trump. "For me, when I compare the two candidates it is, quite frankly, not super close in my opinion. Mr. Trump will provide the leadership that America needs."
When asked if he might harboring any aspirations of elected office himself, Christie said that, as of now, his focus rests solely on his job with Major League Baseball.
"I work for Major League Baseball. I played in college and it is something I really enjoy," Christie said. "It doesn't really feel like work and it is a lot of fun. But, this is a lot of fun too so I would never say never."